DISCLOSURE: I may link to relevant products, companies or helpful info which may be affiliate links, meaning I may earn a small commission. As an Amazon Associate & other affiliates, I earn from qualifying purchases at no extra charge to you. The views & opinions are my own. Please see the disclaimer and privacy policy.
Last Updated on August 21, 2023
How to Come up with Perfect US Vacation Ideas for Empty Nesters
Vacations are different after the kids move out and the grownups become empty-nesters. If you are an empty-nester, I am sure that you will agree! The excessive planning to make sure that all the kids are happy is a thing of the past and you can now focus on just relaxing and enjoying a stress-free trip!
The top US vacation ideas for empty nesters are listed here so that you can start making your Bucket List for vacations now that you can start taking Grownup Getaways! This list has been compiled for YOU by top travelers and bloggers across the nation. Take notes and let me know which destinations will be on your list and which one of these empty-nest travel ideas you will tackle first!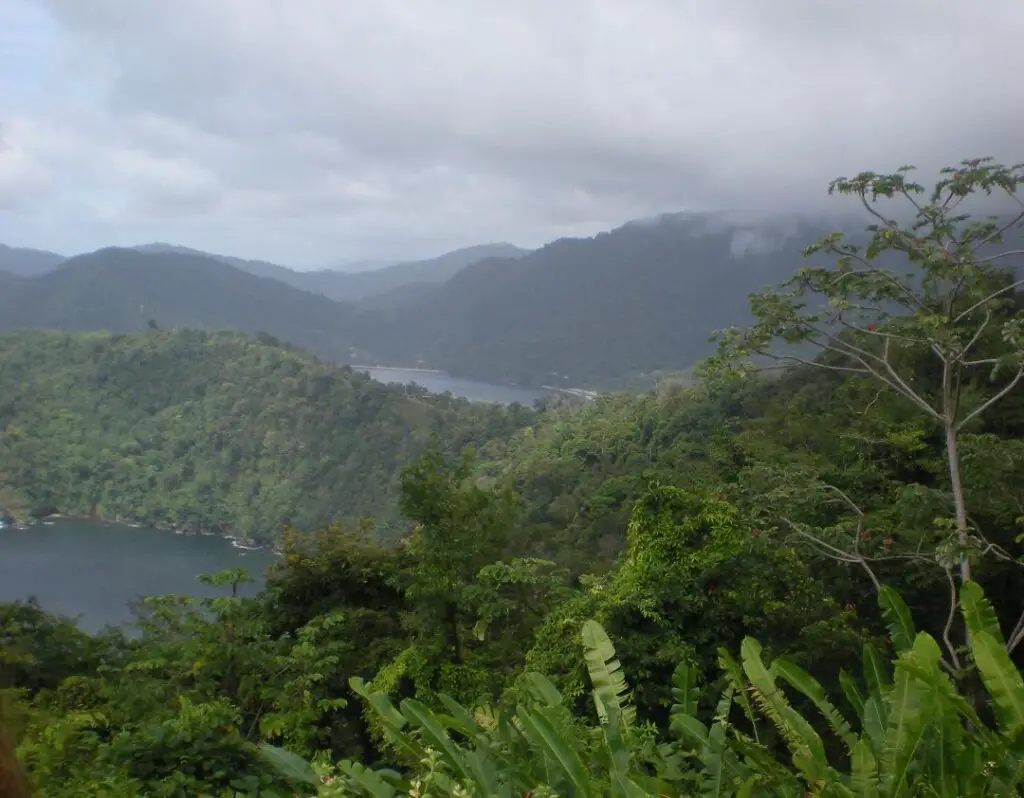 Organized by STATE: US Vacation Ideas for Empty-Nesters
ARIZONA Vacation Ideas for Empty Nesters
TEMPE: Perfect Empty-Nesters Vacation Getaway
Recommended by Constance from The Adventures of Panda Bear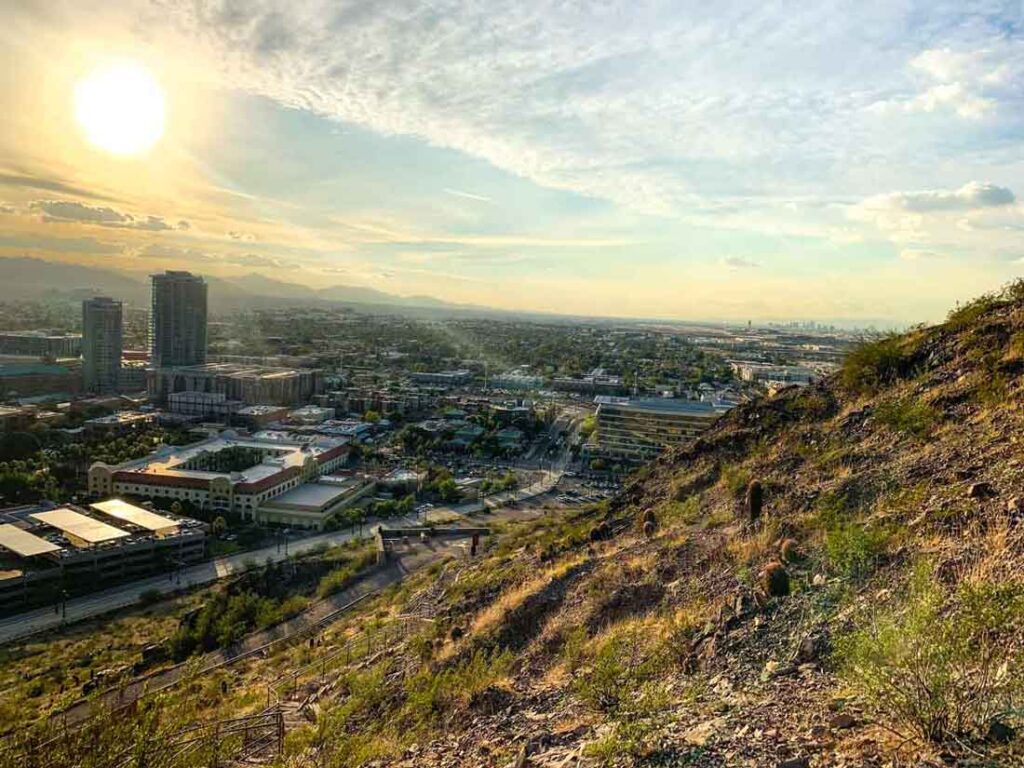 Adventurous empty-nesters will love Tempe for its beautiful hikes, weekly farmers' market, and amazing lakeside activities. Tempe, Arizona as a vacation destination, is one of the best cities for empty-nesters who enjoy exploring the city as well as lovers of the outdoors. 
Hiking in Tempe is a must. One of the best hikes in Tempe is the hike up "A" Mountain. Located smack dab in the middle of Tempe close to downtown, "A" Mountain provides beautiful 360-degree views of the city. You'll get to see airplanes landing at the Phoenix Sky Harbor International Airport and as far as Camelback Mountain.  
6th Street Market is also located in downtown Tempe. This weekly event typically occurs on Sundays between 10 am and 3 pm. Several blocks in downtown are closed off to cars, allowing pedestrians to walk around freely and explore various stalls with local food, art, and performances. 
Tempe Town Lake is a beautiful place to be! Its location is central to the city and is great for outdoor activities such as kayaking and pedal boating. For those who are water averse, you can also take a stroll along the lake and just take in the views. The south bank trails have especially beautiful views of the red rocks in Papago Park. 
You'll definitely want to visit Tempe for your next leisurely trip. 

CALIFORNIA Trip Ideas for Empty Nesters
JULIAN: Tour an Old-fashioned Town
Recommended by Rachel from Average Lives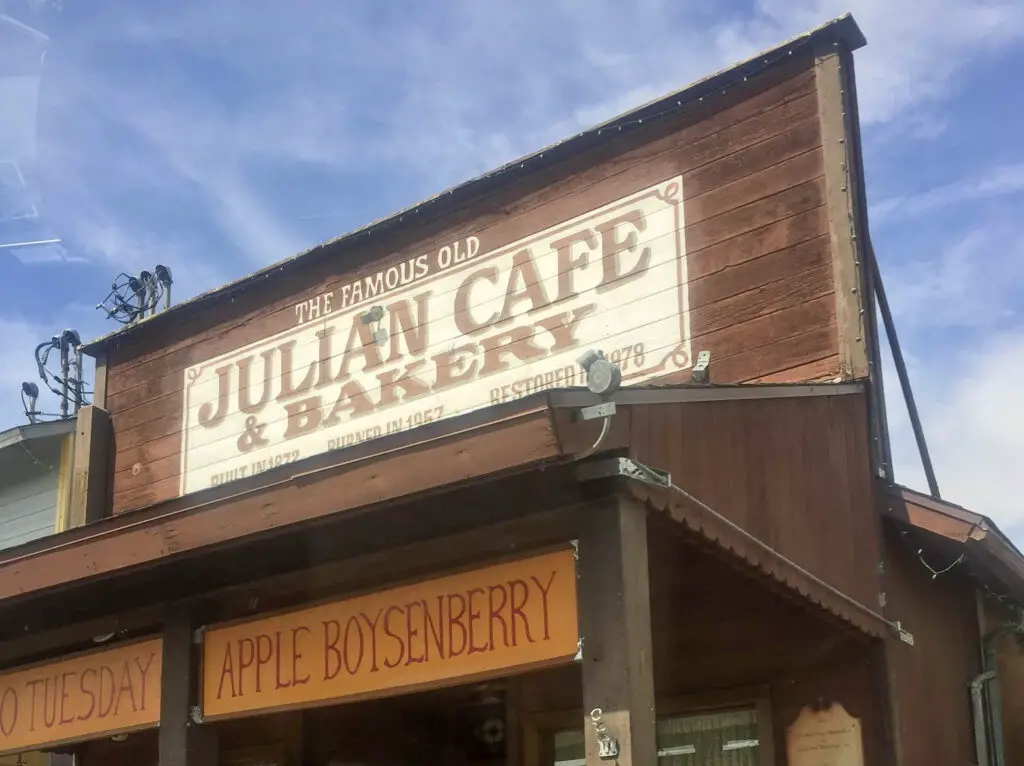 Julian is a small, historic country town in the Cuyamaca Mountains in California. The town is just over an hour's drive northeast of San Diego between the desert and the coast. 
Julian is perfect for a relaxing vacation for empty nesters in the US. Although it is small, it is homely, and there is plenty to do. I enjoyed stepping back through time and learning about a place where gold was discovered in the 1870s gold rush. I heard that not much has changed since then and this adds to the charming characteristics of the town. The first thing you need to do in Julian is walk down the main street, browse the antique stores, and visit Mom's Pie House. Hands down, this is the best apple pie I have ever had the pleasure of tasting, and you need to have the same experience on your relaxing trip. The shop is full of charm, and the 'mom' has been serving pie for over 30 years.  
The rustic town is full of historic buildings, cute B&Bs and hotels, and different hiking trails for you to enjoy. It is welcoming to breathe in the crisp mountainous air. The town hosts many festivals, and one of the best is September's Apple Day Festival that first took place in 1959. A lot is going on, including wine tasting, which means it can get busy around this time. Therefore, if you want a quieter experience, you should avoid this time of the year. The apple pie is good all year round – trust me!
PASO ROBLES: Have a Toast in the Wine Region
Recommended by Alexa Meisler from 52 Perfect Days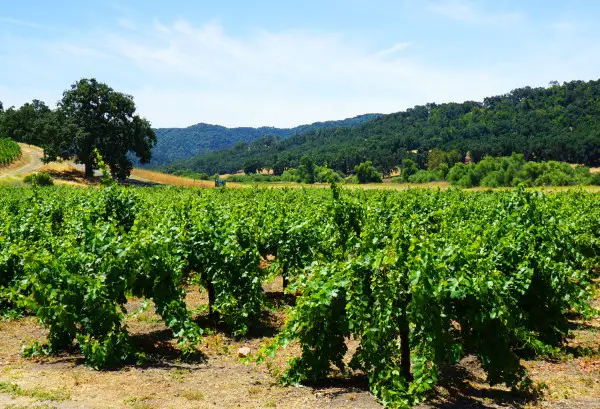 Halfway between Los Angeles and San Francisco along the legendary historic El Camino Real trail is the wine region of Paso Robles. California has an abundance of beautiful wine towns from San Diego to the uber-popular Napa and Sonoma Valley in the Northern part of the state.  What sets Paso Robles apart is its ability to maintain its small-town charm. This quaint town is a great choice for an empty-nester trip destination. 
You will find spectacular vineyards, with more than 250 tasting rooms and 40 varietals. Beyond the wine, there are top-notch breweries, craft distilleries, and foodie-centric eateries.  Driving through the countryside of gently rolling hills dotted with majestic oak trees, vineyards and olive groves can truly put you in a zen state of mind. 
An old-fashioned city park is the epicenter of downtown and is surrounded by streets with antique stores, locally-owned shops, coffee houses, speakeasies, wine tasting shops, and plenty of good restaurants. 
Less than thirty minutes away are the beach towns of Cambria, Cayucos, and Morro Bay and less than one hour is the National Historic Landmark, Hearst Castle.
Accommodations in Paso Robles range from quaint B&B's and Inns downtown to luxury villas at wineries.  For more ideas on what to do in Paso Robles throughout the year and current event dates, check out Travel Paso.
---
There are many other destinations that would be great weekend getaways in California. Explore this area of the country for some more relaxing trip ideas!

COLORADO Trip Ideas for Empty Nesters
ROCKY MOUNTAIN NATIONAL PARK: View incredible mountain vistas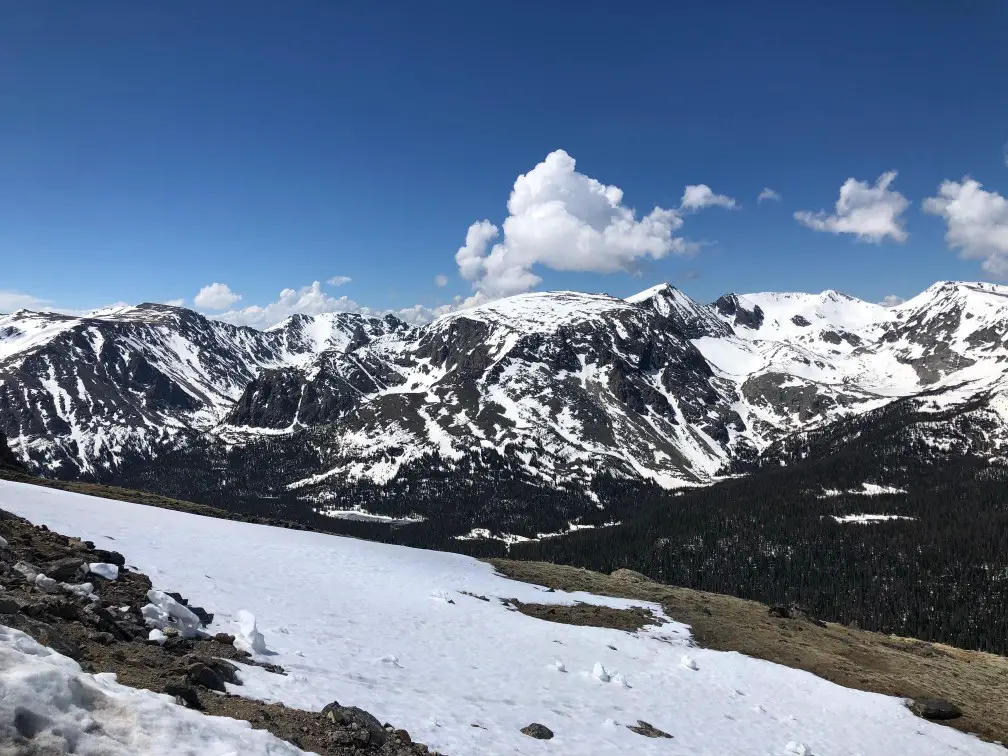 Rocky Mountain National Park is one of my favorite national parks in the entire country. I fell in love with it during my 3-day trip to Rocky Mountain National Park. It is ideal for empty nesters because time melts in the gorgeous outdoors. On our own, we can explore all of the wonders of the national park. We need not worry about what one kid would enjoy or not. We can just take off any time of the day – early or late. We can go on any hike.  At this age, our kids would rather go to the city for the action and food. So, it's wonderful to not drag them out and they're thankful for not being pestered.
Rocky Mountain NP is best visited from Estes Park with day trips to various sections of the park, each offering a different perspective. Bear Lake has some of the most beautiful lake views. The Trail Ridge Road is open in summer and offers some of the most incredible mountain vistas and thrilling high-altitude driving. Take the time to stop at each vista point as each of them is unique. Each spot has detailed descriptions of the stop and about the park.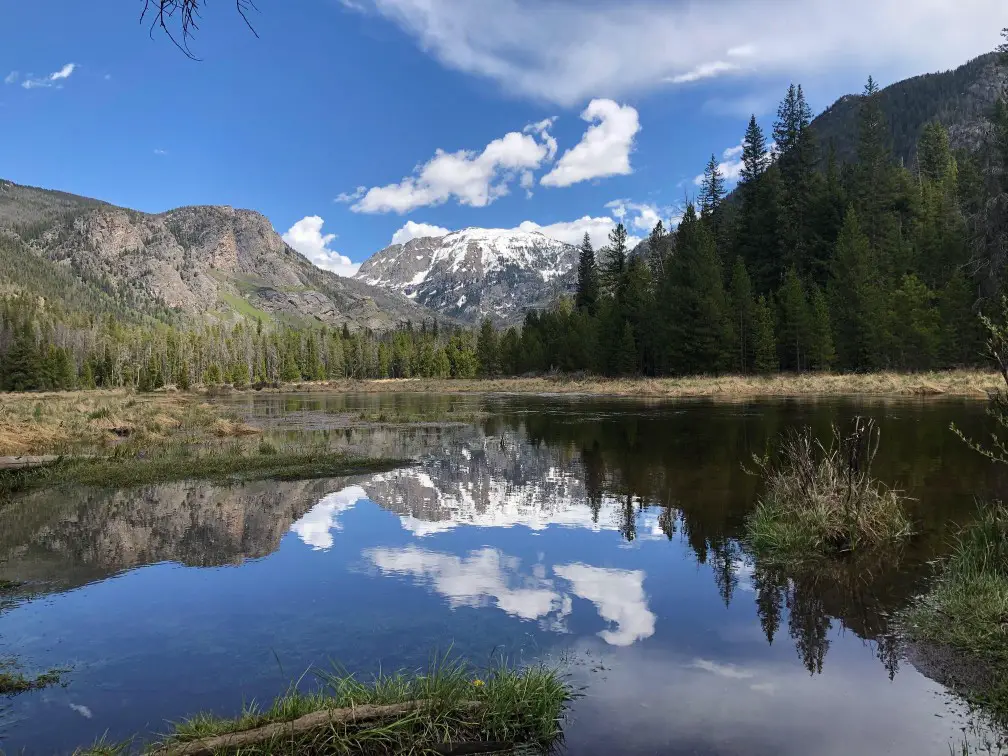 The Grand Lake area has many recreation options and Adam's falls. The Ouzel Falls area has some of the most beautiful waterfall hikes. I visited all the areas in my 3-day trip to RMNP. If you have the time you could spend the week and still have more hikes to fill up the itinerary for your next empty-nest vacation to this area. 
DENVER: Red Rocks and America's Mountain
Recommended Michelle from Moyer Memoirs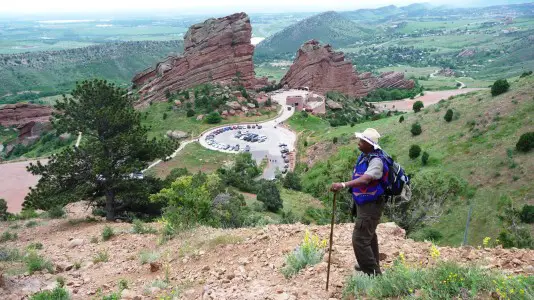 Denver, Colorado is a destination to add to your relaxing USA vacation list if you are a nature-lover.  Yes, Denver is an active city with its share of museums, wall murals, shopping districts, and tourist sites.  However, as an alternative, there are relaxing day trips from the city that will provide you with the much-needed luxurious escape from reality.
In addition to easy access to the Rocky Mountain National Park that is listed as the previous vacation idea, there are many other nearby outdoor sites to hike through the American countryside and enjoy nature's finest creations.
A short drive from Denver are the Red Rocks hiking trails that are located surrounding the Red Rocks Amphitheatre.  The huge entertainment pavilion is built among the gigantic red rocks and the hiking trails run all around the park to provide beautiful views of the rocks.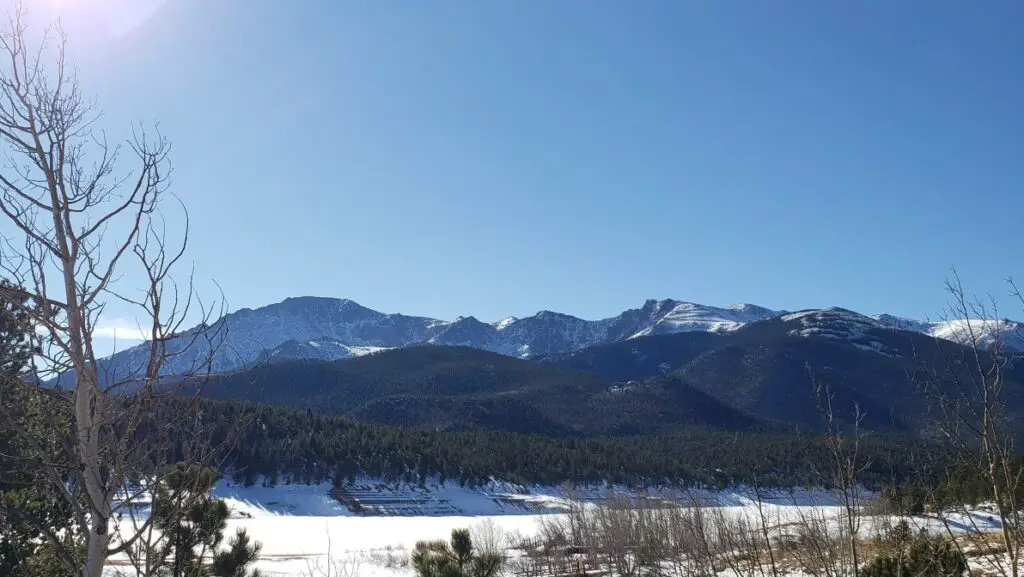 Pike's Peak is a little further from Denver and closer to Colorado Springs but is also a nice day-trip.  A drive up Pikes Peak Mountain is a thrilling adventure that anyone can do at any time of year since the Pikes Peak Highway runs right up to the summit. 
Grab a tour from Denver if you don't want to drive up Pikes Peak on your own!
Helpful guides for Pikes Peak Travel

FLORIDA Vacation Ideas for Empty Nesters
CAPTIVA ISLAND: Famous for Pastel-Colored Shells
Recommended by Katja from Globetotting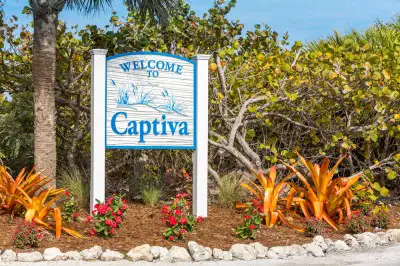 Captiva Island is the smaller sister to Sanibel Island, located near Fort Myers off Florida's Gulf Coast. It's just a three-hour drive from Miami but is a world apart from the glitz and glamour of South Beach. Instead, Captiva Island is the place to come for a more authentic slice of Florida, where you can sit on a sun lounger in front of a Technicolor sunset, drink in hand and watch another laid-back day slip away. 
Today Captiva Island is a popular getaway destination for families and empty nesters, keen to make the most of its brilliant white beaches. This wasn't always the case, however. Once upon a time, the island was home to the Calusa Indians who were renowned for building large shell mounts. Some of these still exist today. Later, Captiva was frequented by rapacious pirates and avaricious conquistadores. This colorful history is partly what makes Captiva Island so much fun to visit today; the island offers culture and relaxation in equal measure. 
In terms of things to do in Captiva Island, you're spoiled for choice.  The beaches are the main draw and nothing quite compares to an early morning stroll along the sand searching for shells. The island is famous for its pastel-colored shells; make sure to visit the Bailey-Matthews Shell Museum while you're here.
Other highlights include the 6,300-acre Ding Darling Nature Preserve which can be explored by kayak, canoe, bicycle, or on foot. It's also well worth putting a day trip to the barrier island of Cayo Costa on your empty-nest vacation destination list: make sure to keep an eye out for dolphins along the way.
EVERGLADES NATIONAL PARK: Take a Traditional Airboat Ride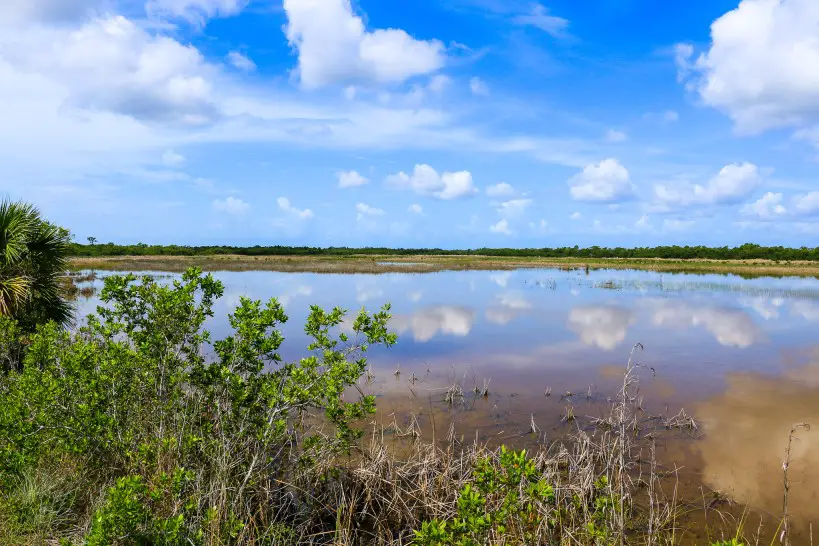 I recently took a trip with my husband and dogs to the World Heritage Site of the Everglades National Park, and it was a great relaxing US vacation destination to explore.  With a very rich ecosystem, located in the sunny state of Florida only 1½ hours west of Miami and Fort Lauderdale, it makes a great side trip to visit this heaven for lovers of outdoor activities.
If you love outdoor adventures, this is the right destination for you. With loads of nature, many hiking trails to choose from, and water activities like the traditional airboat, it makes for a perfect US vacation destination for empty-nesters.  
If you are in the area, I strongly recommend visiting the Ten Thousand Islands Wildlife Refuge, which is the second-largest mangrove forest in the world forming fascinating labyrinths of water and islands with very rich wildlife, including some endangered species. 
Another must-visit place is the Everglades City, a charming fishing village with a population of 443 people, with great food, and a long history. It is knowing as the fishing and stone crab capital of Southwest Florida. The Everglade City is located on the western gateway to Everglades National Park, nearby Chokoloskee Island.
The best time to visit is between October and May when the weather is cooler and drier. The temperature and the humidity levels are lower, the mosquitoes are not around, and hurricane season has passed. It is also the best time to see the local wildlife. This is the time that manatees migrate to the Everglades, also the water levels drop during the dry season and a large number of animals congregate around the water holes, making wildlife viewing an easy endeavor.  
If you visit during the summertime, between June and September, make sure you book your hikes and outdoor adventures for the morning, to avoid the hottest parts of the day and the frequent summer storms in the afternoon.

GEORGIA Vacation Ideas for Empty Nesters
SAVANNAH: Discover secret gardens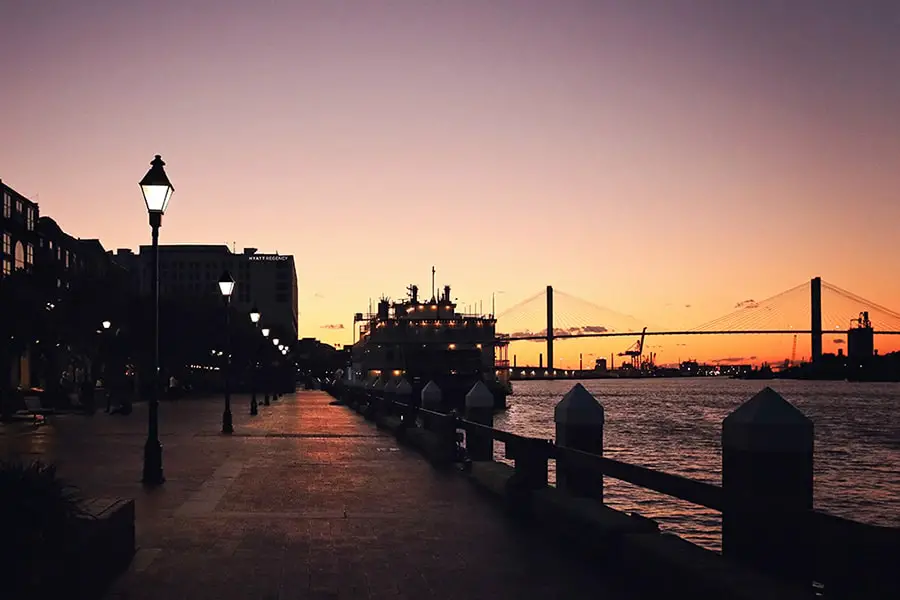 Savannah's Historic District is so picturesque and fun to explore! It's surprisingly small, so it's easy to walk to restaurants, shops, and landmarks.
If you're a fan of guided tours, two excellent options are First African Baptist Church and the Owens-Thomas House and Slave Quarters. Ghost tours are also fun and are a great way to learn some of the history of the city. A few must-see stops in the city include Forsyth Park, the Cathedral Basilica of St. John the Baptist, City Market, and River Street.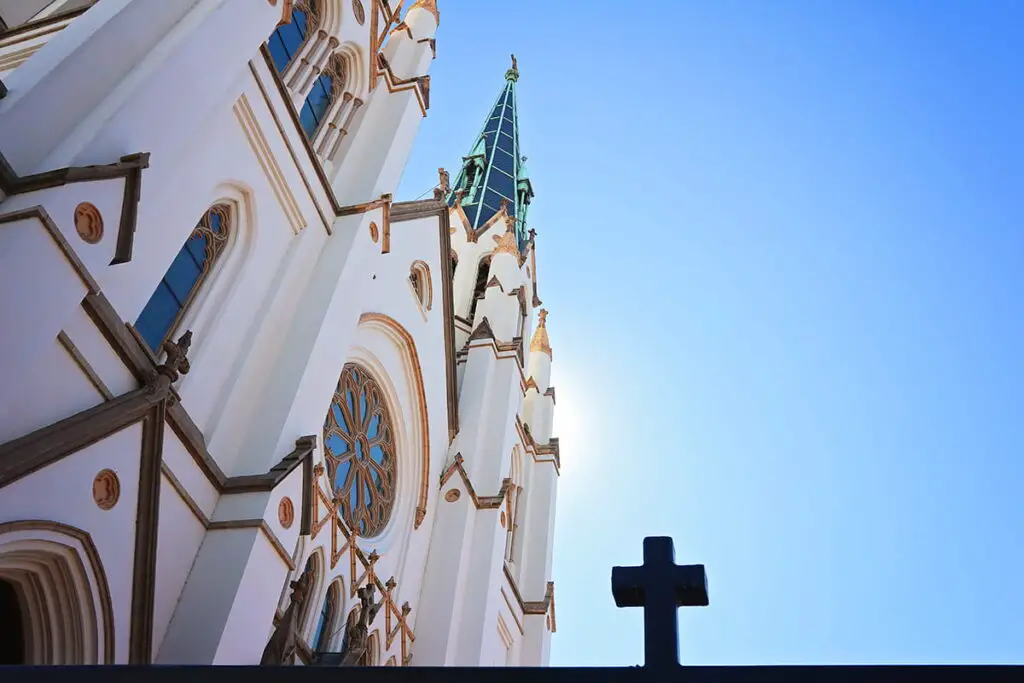 After you've worked up an appetite from all your walking, try grabbing a bite to eat at any of Savannah's classic Southern dining spots. The Olde Pink House is one of the most popular options, so be sure to make reservations if you plan to go there. Other top spots include Clary's Café (for a very filling breakfast), Mrs. Wilke's (for lunch served round-table style), and Crystal Beer Parlor (try their "Gawgia" Peach Cobbler). Head to the always busy Leopold's Ice Cream or River Street Sweets for dessert.
You won't need to bring a car to Savannah at all unless you plan to visit attractions on the outskirts of the city — like Tybee Island, Wormsloe Historic Site, and Bonaventure Cemetery. I highly recommend seeing Bonaventure during the month of March, since that's when the azaleas are at their peak.

HAWAII Getaway Ideas for Empty Nesters
MAUI: Stay steps from the beach
Recommended by Luke Storey from Wild About BC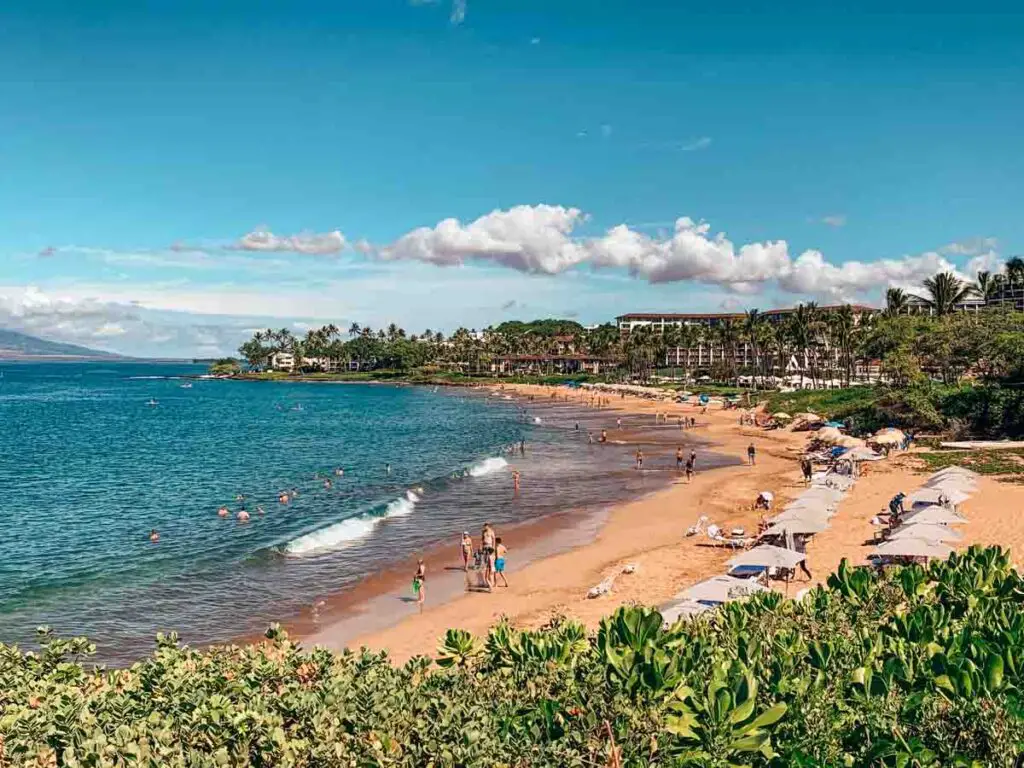 Hawaii has long been a favorite destination for snowbirds coming down from Canada to enjoy a relaxing week or two in the sunny and warm climate of Hawaii and is easily a great choice as a US trip idea for empty nesters. Coming from Vancouver, I can attest to just how great it is to come and spend some time on the island of Maui, regardless of the time of year, but especially in the winter.
Maui is a perfect place to come and unwind for anywhere from a few days to a few weeks. Kihei is one of the most popular areas on the island to stay and that's because most of the accommodations are lined up right along the water, making it just a few steps from your room to the beach.
The pace of life in Maui is perfect for empty nesters. You have the choice of taking it extremely easy and relaxing on the beach or if you feel like being more active there are plenty of hikes, walks and other activities you can enjoy. There is also lots of great snorkelling around the island so you can enjoy some time in the water looking for turtles and other sea life.
A sunrise trip up to the summit of Haleakala is one of the highlights of a trip to Maui. Watch the sky light up and change from pink to gold as the sun comes up over the horizon. Make sure you include a warm jacket on your Hawaii packing list as it gets very cold up at the summit at 10,000 feet.
Whether you take it easy or spend every day out adventuring you'll love Maui. It's got the perfect climate, amazing scenery and so many great things to do for an empty-nester vacation.

MARYLAND Vacation Ideas for Empty Nesters
DEEP CREEK: Find Relaxing Seclusion in the Mountains
Recommended by Derek and Mike from Robe Trotting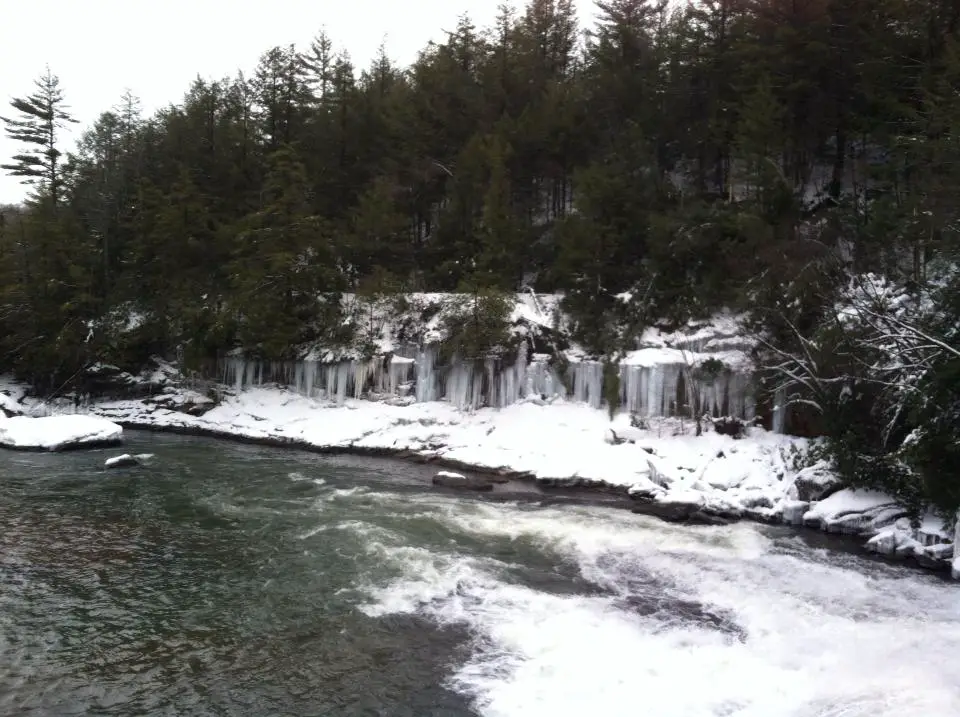 One of the most remarkable destinations in the United States is Deep Creek, nestled in the quiet mountains of western Maryland. It's a perfect trip idea for empty nesters to spend some vacation time in any season of the year. The area attracts empty nesters looking for outdoor activities and camping, while others prefer more luxurious accommodations like a serene Deep Creek Airbnb on the lake. Some cabins, chalets, and lake houses rival five-star resorts for a cozy and romantic getaway.
As you may imagine, Deep Creek Lake is the main draw for visitors with its 69 miles of coastline. It's a man-made, freshwater lake with beaches, docks, and lovely swimming conditions. There are also boat slips and boat rental companies to provide even more entertainment on the lake. 
At the nearby Adventure Sports Center, thrilling activities like zip lines and ropes courses can be booked. It also holds a kayaking and a white water rafting course, the world's only man-made mountain top white water rafting. In the fall months, Deep Creek is a phenomenal area for leaf-peeping and enjoying the fall foliage. The area's hiking trails and state parks are extremely popular in autumn, especially nearby Swallow Falls State Park and its stunning waterfalls. The winter season ushers in skiing at Deep Creek's Wisp Resort, a premier downhill ski resort. Snow tubing is also popular or simply an apres-ski drink or hot chocolate at The Lodge.
From outdoor activities to adventure thrills or peaceful hikes and lakeside walks; Deep Creek, Maryland has something for empty nesters all through the year.

MASSACHUSETTS Trip Ideas for Empty Nesters
MARTHA's VINEYARD: Shop at the local boutiques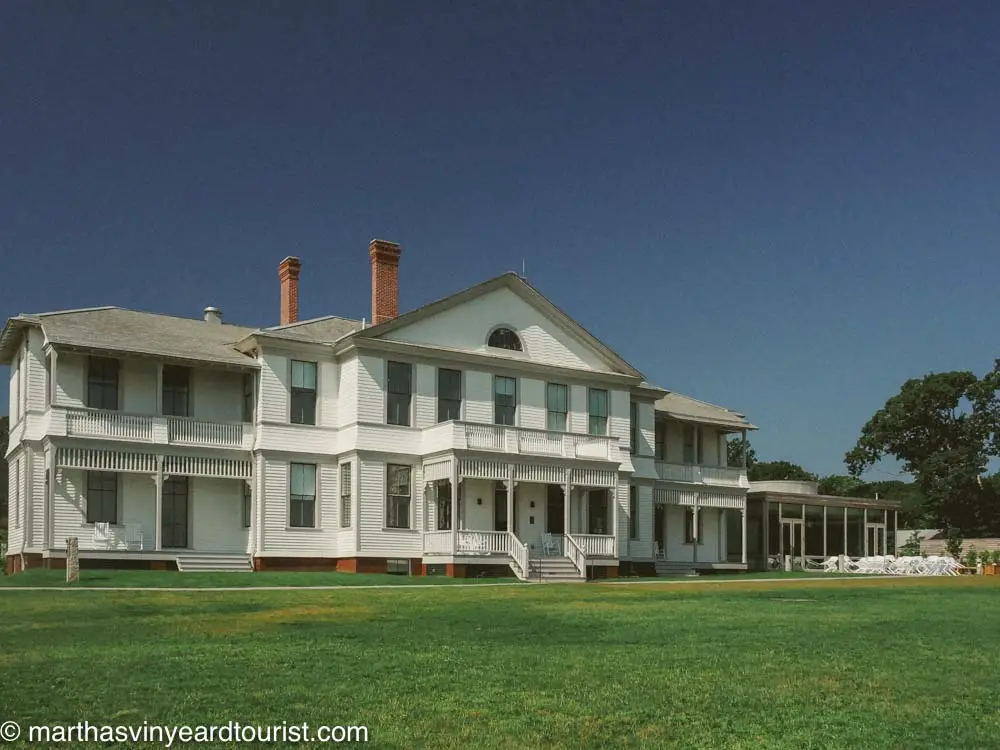 Martha's Vineyard is a great idea for a US empty nesters vacation. We have been summer residents for over a dozen years now and plan on retiring to the island when our kids are in college.
Although Martha's Vineyard is a peak summer destination for family travelers, there are plenty of couples who visit too. If you would like to avoid the crowds, the best time to visit is September – the weather is excellent and most places are still open for visitors. Another great time to visit is the beginning of July. The crowds thin out after the Fourth of July weekend and don't come back until the end of the month.
Many of the island's boutique inns and B&B's are adults only so that you will have separation from the family travelers. Although there are great restaurants from casual to fine dining, the atmosphere is neither stuffy nor formal.
In terms of things to do, I believe you will not run out of things to keep you busy. Most people head to the beach as well as participate in a lot of water activities like kayaking or canoeing. You can also take a boat for a sunset cruise or a fishing charter. There are lots of hiking and biking trails as well for off-water entertainment. The island has several public golf courses if you want to get in a round of golf.
Less active entertainment includes great boutique shopping in Edgartown and the other towns on the island. Martha's Vineyard has next to no chain outlets so many of the stores are beautifully curated with great items you will not find everywhere. During the peak season of July and August, there are multiple cultural events weekly including music and dance festivals, book festivals and film festivals. One of my favorite activities is watching an independent film at Martha's Vineyard Film Center which often has a Q&A with the director afterward.
No matter what your interests are, there is sure to be an activity to satisfy you when you choose Martha's Vineyard as your US empty-nest vacation destination.
MICHIGAN Getaway Ideas for Empty Nesters
MACKINAC ISLAND: Ride in a horse-drawn carriage
Recommended by Nicole Sunderland from Bucket List Lists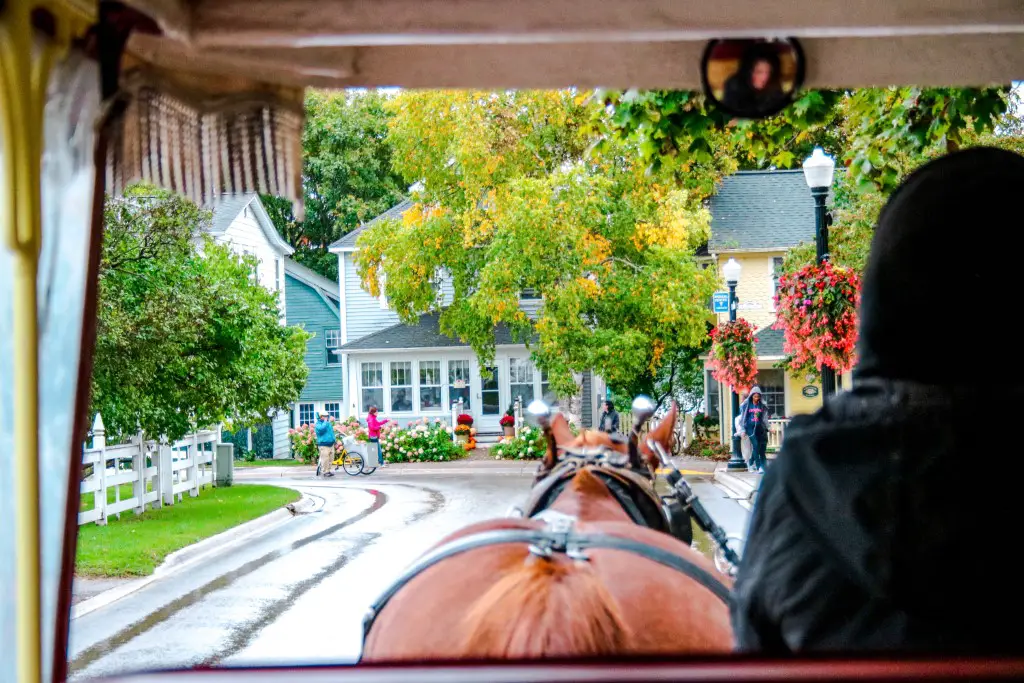 Looking to visit the most iconic empty nester destination in the United States? Hands down, the place is Mackinac Island, Michigan. Located between the upper and lower peninsulas of the state, this magical island is just about eight miles around, sits within the stunning Lake Huron, and requires a ferry to get there. The most impressive part about this jewel in Michigan is that no cars are allowed on the island. When you arrive, everyone walks onto the island off of the ferry and you are immediately in the downtown area. You can walk, bike or take a horse and carriage wherever you need to go. You'll feel like you are stepping back in time. This is a top travel bucket list destination in the world and perfect for those looking for a unique destination to visit.
One of the best things to do on the island is to book a stay at the infamous Grand Hotel. This experience is unlike any other. Each room in this hotel is completely different and there is a strict dress code after 5pm, which requires men in suit coats and women dressed up. While it sounds like a hassle, many people continue to visit year after year for this reason. The tradition is only at the hotel. Another thing to note, the front porch of the Grand Hotel is over 500 feet long and the longest in the United States!
Welcome to Grand Hotel | Mackinac Island, Michigan
Welcome to America's Original Grand Hotel. Located on Michigan's Mackinac Island, Grand Hotel beckons you to a bygone era of old-world hospitality and charm.
The downtown area is flat and walkable, lined with shops selling local and state merchandise, tons of fudge shops and restaurants and you get a real feel for relaxation. It's as if you are living in an alternate universe right here in the United States.  Make sure you choose Mackinac Island for your empty-nest trip vacation destination.  

MINNESOTA Vacation Ideas for Empty Nesters
NORTH SHORE OF LAKE SUPERIOR: Take in the magnificent waterfalls
Recommended by Tom from MN Trips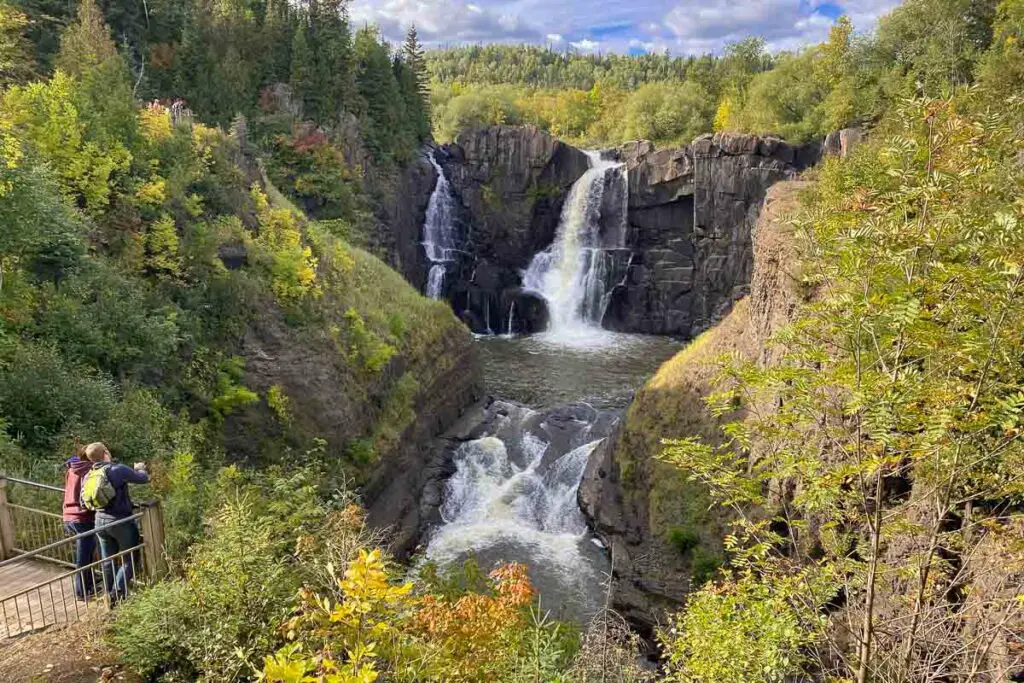 If your idea of a great vacation is the solitude and beauty of nature, you really can't beat the drive, the parks, and the scenery along Highway 61 on the north shore of Lake Superior in Minnesota. Spend some time in Duluth and take in the United States' largest inland port, and then catch the iconic Highway 61 (made famous by Minnesota native Bob Dylan) and just head north.
Your first stop on the 150-mile drive to the Canadian border is the most visited waterfall in Minnesota, Gooseberry Falls. Gooseberry is the centerpiece of one of the eight Minnesota State Parks that line the north shore, all of which feature waterfalls on rivers which descend from the Sawtooth Mountain range to the world's largest freshwater lake.
All of the Minnesota State Parks have well-maintained hiking trails that will take you up into the hills for waterfalls, and often also for vistas of the big lake below. Some of the waterfalls are very close to the highway. Gooseberry Falls and Cascade Falls, for example, are only a couple hundred yards from the parking lot. Others, like the Devil's Kettle at Judge C.R. Magney Park, will cost you a couple of miles up a steep path, but will reward your effort with a view of a split falls, one branch of which falls into a hole, seemingly never to emerge.
If you make it all the way to the Canadian border, there you'll see the high falls at Grand Portage on the Pigeon River, which actually forms the border between Minnesota and Ontario. It's the highest falls in Minnesota, and the most easily reached by a paved and boardwalk path that is wheelchair accessible. It's a lingering romantic idyll well worth the drive.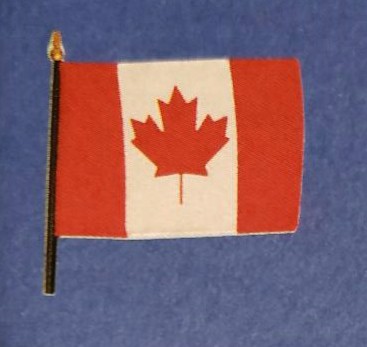 Crossing the border into Canada from the USA
Learn important guidelines about crossing the border into Canada from the US, including document requirements. You will need a passport, so learn how to get one.

MISSISSIPPI Vacation Ideas for Empty Nesters
NATCHEZ: Tour the vintage antebellum homes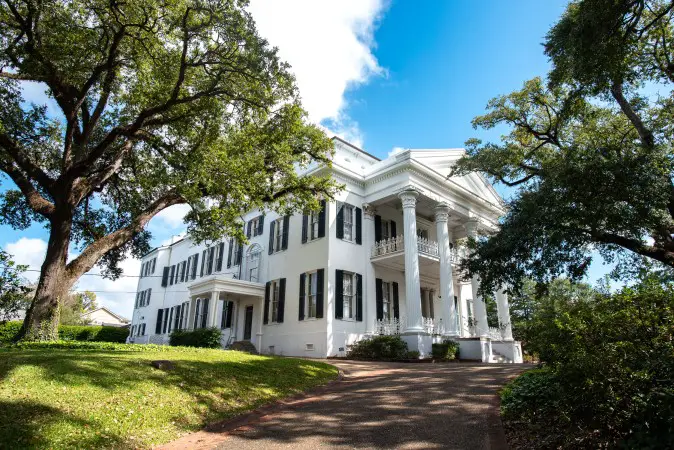 Natchez, Mississippi is a relaxing vacation idea for empty nesters to visit especially if they are interested in architecture, old houses, antiques, or American history. Natchez is known for having more intact antebellum homes than anywhere else in the United States and many of them are open for touring. When you arrive in Natchez be sure to stop by the Natchez Visitors Center to pick up a list of which tours are available and purchase your tickets to view these homes. Stanton Hall, Rosalie Mansion, and Longwood are three of the most popular and are open most of the year. 
While at the visitor center you can also sign up for an open-air narrated driving tour of the historic district of Natchez which will help you to understand the history of this eccentric and unusual city. The Visitors Center also houses an incredible, though sad, display to help you learn about the history of slavery in and around Natchez. 
But Natchez isn't all about history. You will also find some incredible restaurants in town. Be sure and check out the restaurants in the "under the hill" neighborhood especially the Magnolia Grill or The Camp. You might also want to do some shopping while in the area. The people of Natchez are in love with old furniture and china and silver and there are many antique stores in the downtown area to poke around in and possibly discover a new favorite piece.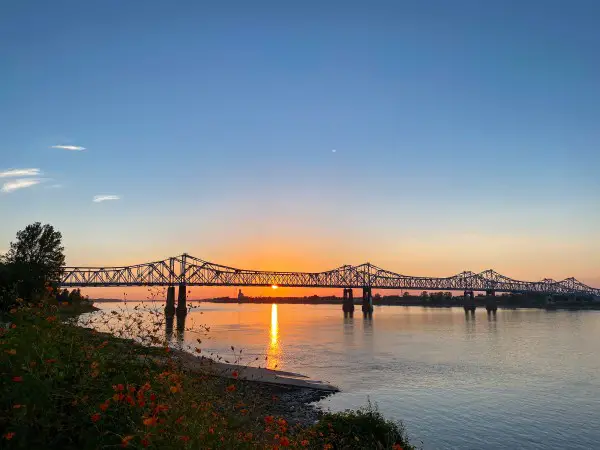 One more thing that you must do while in Natchez is spend an evening watching the sunset over the Mississippi River. The views and the light are simply stunning. It is a view and a city you will not soon forget. 

MONTANA Vacation Ideas for Empty Nesters
GLACIER NATIONAL PARK: Hike to see glaciers and icebergs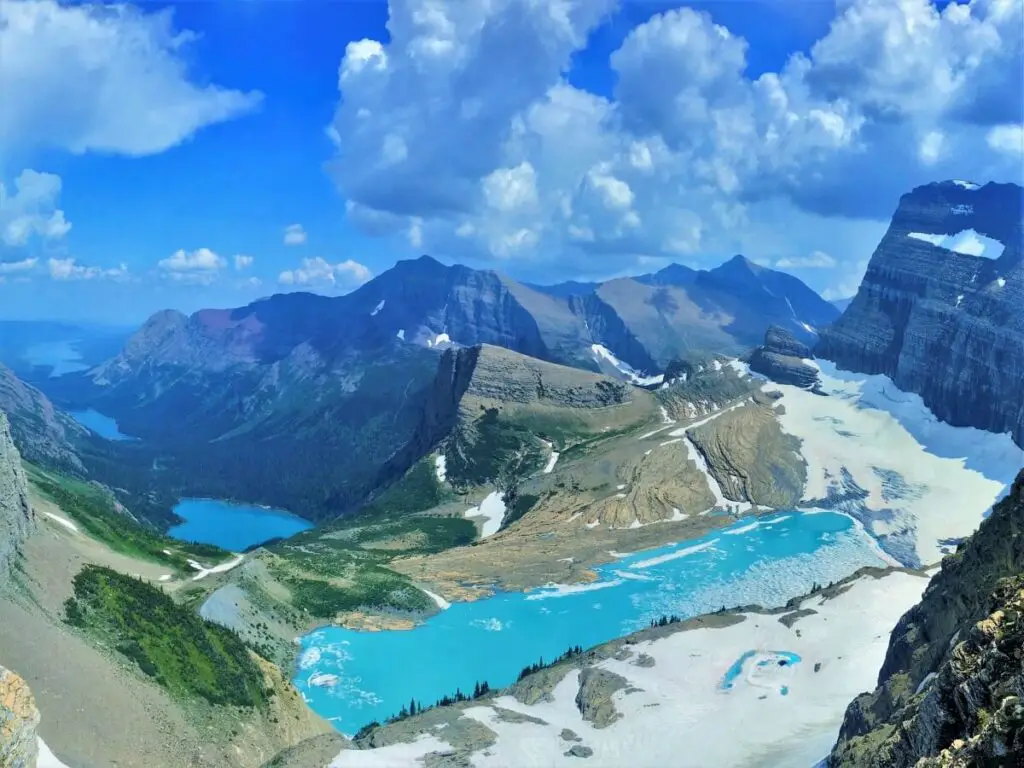 If you're an empty nester looking for an active adventure, look no further than Glacier National Park!  It is my favorite National Park in the United States and chances are you'll love it too.  This is because it offers completely different scenery than most of our National Parks in the continental US.  You'll find giant glaciers and sparkling turquoise glacial fed lakes as well as the opportunity to see icebergs floating on some of these lakes – drastically different than the National Parks in Utah! There is a wide array of sights to see on a Glacier National Park itinerary.
With over 700 miles of trails, Glacier National Park is best explored on foot. Great news if you're into hiking (and even better news when you don't have any kids in tow)! My favorite hikes in Glacier National Park, including the Highline Trail and Grinnell Glacier Viewpoint Trail, will take you through some of the highlights of the park including panoramic views of the mountains, stunning glacier viewpoints, visits to picturesque glacial-fed lakes, and of course a couple of astounding waterfalls.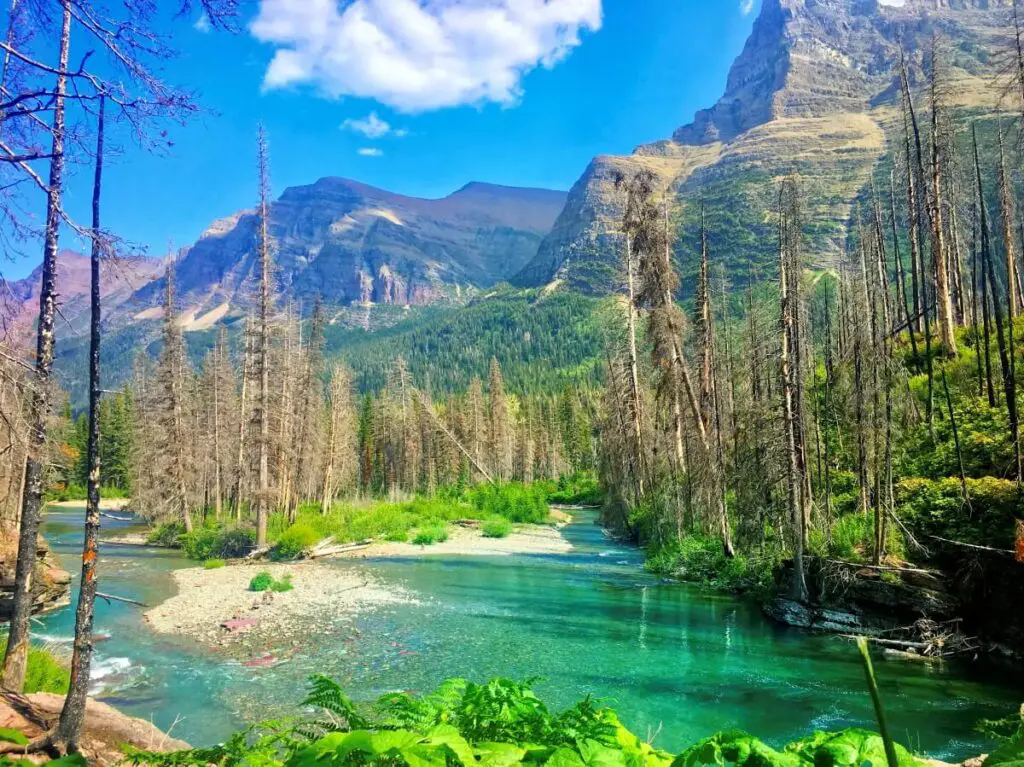 Even if you're not a hiker, there is still plenty for you to see and do as an empty-nester in Glacier National Park. For one, the scenery from the Going-to-the-Sun Road, which cuts through the center of the park, is amazing. There are plenty of pull-off points to admire the scenery, and you'll have the opportunity to spot some spectacular wildlife. 
Of course, with Glacier National Park sitting so far north in Montana, you'll need to plan a visit in the peak of summer to ensure the full road is open.  You will, however, be rewarded with an awesome US empty-nest vacation for your efforts to get there!

NORTH CAROLINA Trip Ideas for Empty Nesters
OUTER BANKS: Rent a guest house on the beach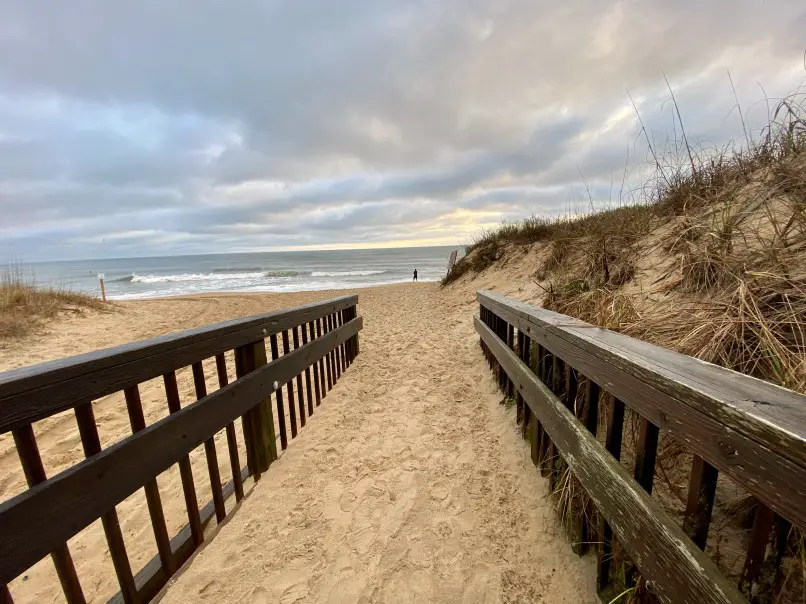 With over 100 miles of narrow coastline, the Outer Banks make a perfect US destination for empty nesters to enjoy some peace and quiet. Located on the eastern shore of North Carolina, the Outer Banks are just 3 hours away from Raleigh International Airport, and not too far of a drive if you live on the East Coast. I recommend renting a vacation house right on the beach, as there are very few chain hotels on the island. If you would prefer a quieter, residential area, then Corolla is a great option. The towns of Duck, Kitty Hawk and Nags Head are more centrally located and where you will find the majority of restaurants and things to do. If you enjoy seafood, the Outer Banks provides quite the opportunity to enjoy a fresh catch while sipping a beverage overlooking the ocean. 
Find the PERFECT BEACH HOUSE for your US Empty-Nest Vacation to the Outer Banks:
In addition to enjoying the beach, there are plenty of sightseeing opportunities and things to do in the Outer Banks. Just driving up and down the coast is a relaxing way to enjoy the views. One of the things you could do is pretend to be a kid again and fly a kite at Jockey's Ridge State Park or even learn to hang glide (or watch as others do it) from the tallest dunes on the Atlantic Coast. You could also visit some national park sites just a short drive away: Fort Raleigh National Historic Site, the Wright Brothers Memorial, Cape Lookout National Seashore Reserve, and the Cape Hatteras National Seashore. For a unique experience, you could rent a 4×4 and check out the wild horses that roam Corolla. 
If you enjoy lighthouses, the Outer Banks is filled with picturesque structures. In addition to the well known Cape Hatteras and Cape Lookout lighthouses, you could also visit the lighthouse in Currituck Beach or take a ferry to see the one on Ocracoke Island. If you enjoy museums, the Graveyard of the Atlantic is quite popular as is the Hatteras Island Ocean Center.  Regardless of your choice of activity or if you just want to enjoy the miles of beaches, the Outer Banks makes for a wonderful, relaxing vacation for empty-nesters with scenic views.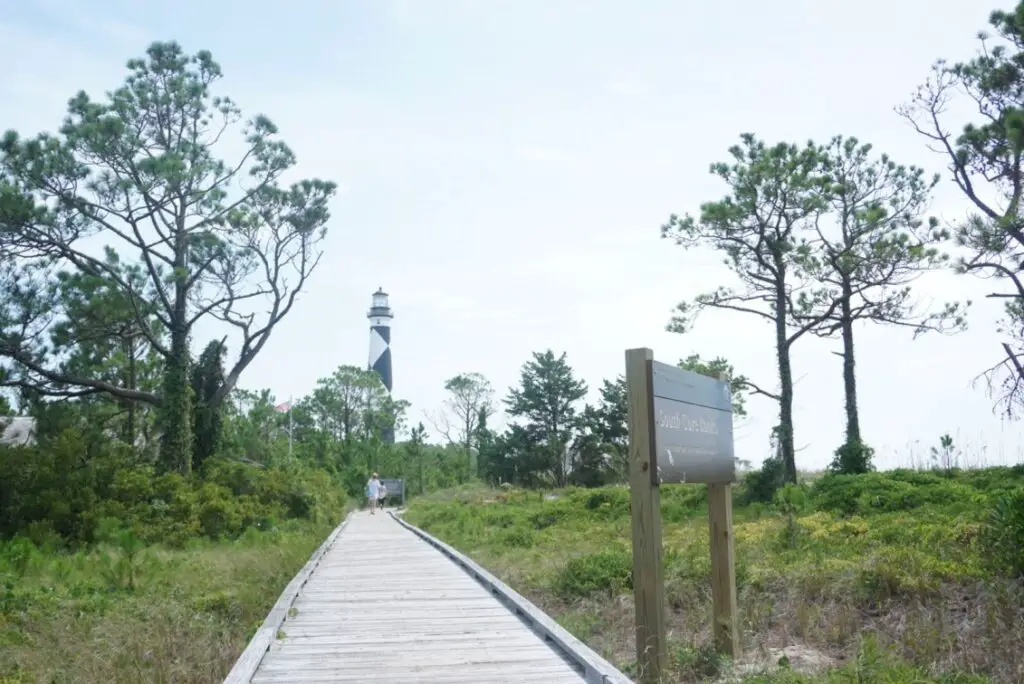 BRYSON CITY: Enjoy the Great Smoky Mountains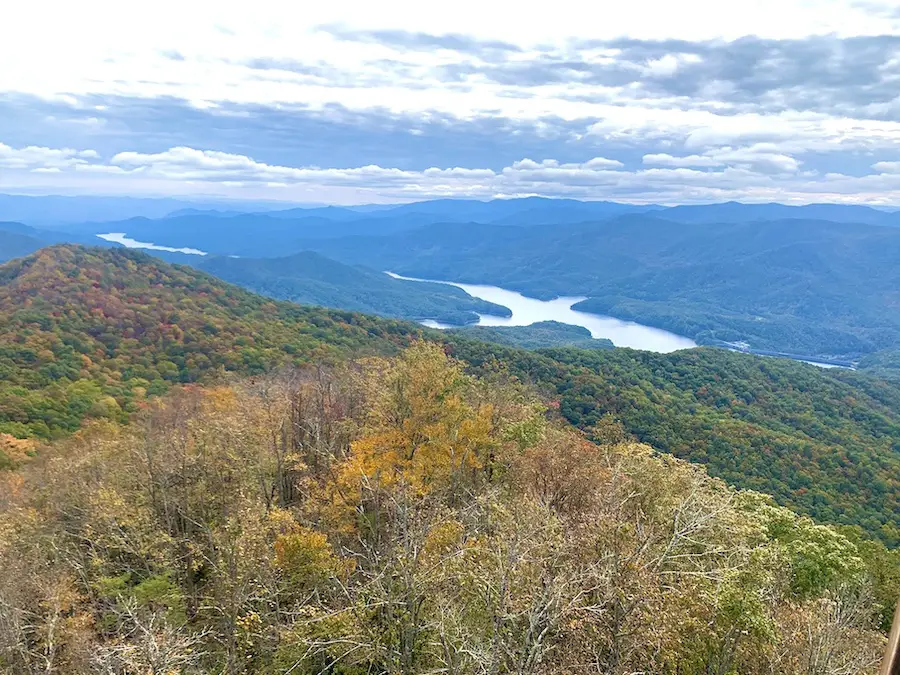 Located in the Appalachian Mountains, Bryson City, North Carolina is a fantastic US destination for empty nesters! This small, mountain town is ideal if you enjoy spending time outdoors, browsing cute little shops, or enjoy beautiful train rides. 
Bryson City is located right outside the Great Smoky Mountain National Park. The Deep Creek area of the Great Smoky Mountain National Park is only about a 10 minute drive! This is the perfect place to go hiking, explore waterfalls, camp, and go river tubing. 
If you are up for a longer drive (about an hour and 15 minutes), you can visit the highest point in the Great Smoky Mountain National Park. This spot is known as Clingmans Dome and it offers a 365-degree view of the park. While this may seem like a long drive, it is well worth it.
Another great thing to check out while in Bryson City is the Great Smoky Mountain Railroad. This tourist train offers several different excursions throughout the Appalachian Mountains, with the most popular being the Nantahala Shore Excursion. 
On the Nantahala Shore Excursion, you can choose to have a first class meal with wine, sit in an open air train car, or even choose to spend half of your day white water rafting! Whether you prefer to relax or to go on adventures, you are sure to love the Great Smoky Mountain Railroad.
Not only are there great things to do in Bryson City, but there are also plenty of good restaurants. I recommend checking out the Everett Street Diner, The High Test Deli, and Soda Pop's during your trip!

NEW YORK Vacation Ideas for Empty Nesters
The CATSKILLS: More than just skiing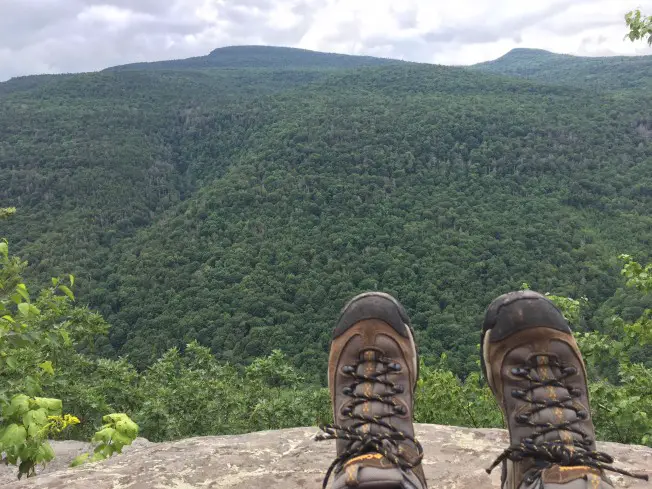 The Catskills have always been a beloved 'back to nature' getaway. It's only 90 minutes from NYC, but you might as well be a world away. There's magic here in all seasons! You can relax and marvel at the awe-inspiring surroundings or fill your day with active pursuits. We've been vacationing here for 15 years, and even after 50 or so visits, we discover new things to do and places to explore.
It's no secret that the Catskills feature fantastic skiing at Hunter Mountain and Windham Resort. Stay on property for the ultimate ski-in/ski-out convenience and amenities. We stay at Kaatskill Mountain Club at Hunter and love to relax in their hot tubs, heated pool, and large condo rooms after an active day. 
What does surprise some people is that the Catskills also a perfect getaway outside of ski season! A visit to the infamous Kaaterskill Falls is a must-do. Thanks to a new paved trail, you can see the tallest waterfall in New York State, even with limited mobility. Park at the Laurel House Rd lot and follow the ¼ quarter of mile walk to the Viewing Platform. Multiple hiking trails intersect there, so you can continue exploring the area if you'd like to. Each of them varies in difficulty, so pick one that matches your comfort level.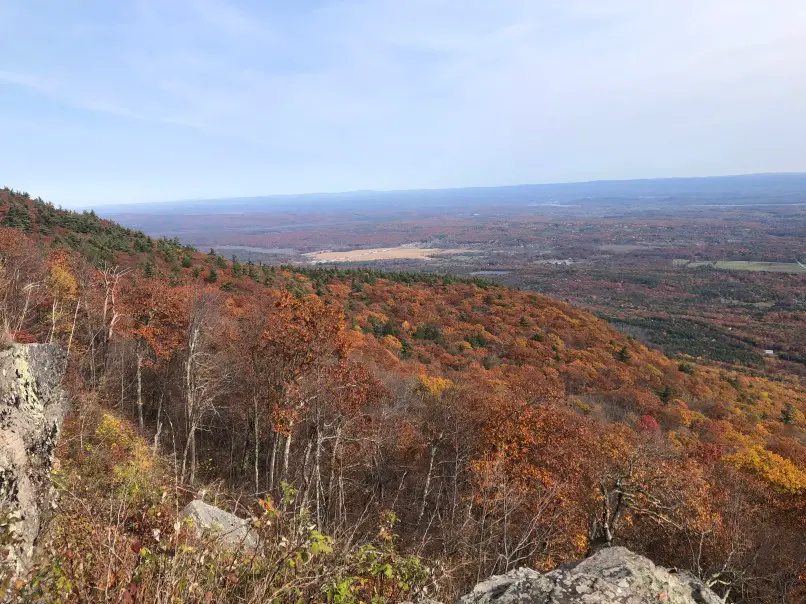 About 5 minutes from Laurel House Road is the entrance to "America's First Wilderness," North-South Lake State Park. This 1,000-acre preserve with two lakes has not only history, fishing, canoeing, but hiking to some of the best views and spots this region has to offer— all for $8 a car! If you are a fan of history, paintings, the Hudson River School of Art, check out the "Step Into A Landscape Painting" site that shows you how to go to the exact spots of infamous paintings almost 200 years ago. Three of their highlighted locations are in North/South Lake. 
Get more of my favorite Catskills restaurants, bars, nightlife, festivals, and activities here and make sure to include the Catskills on your Empty-Nest USA Travel Bucket List.
FINGER LAKES: Known for beautiful waterfalls
Recommended by Becky from Sight DOING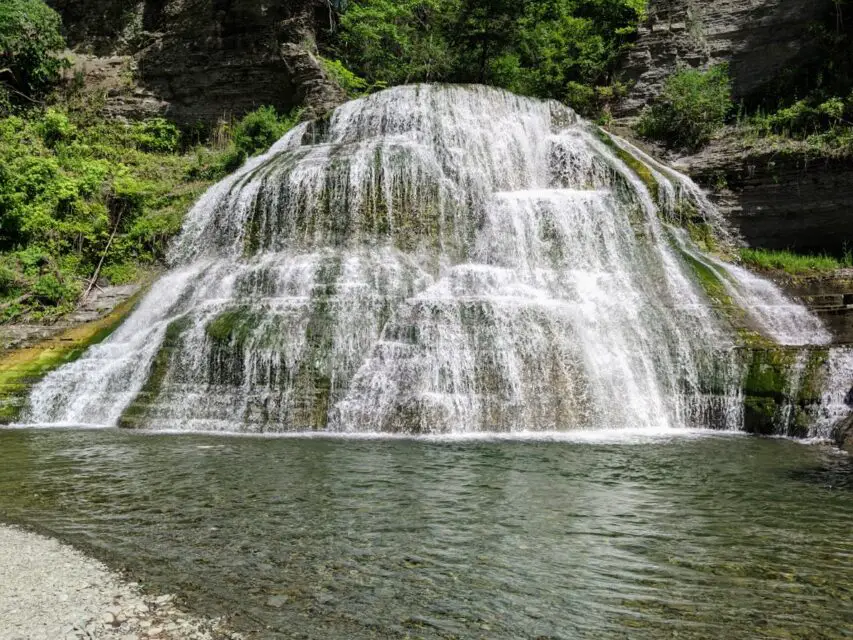 The Finger Lakes region has always been one of my favorite places and every time I return, I find another reason to fall in love with it again. This area of upstate New York is best known for its wineries — rieslings and ice wines being particularly of note — but there's so much more. It's ripe with spas, bed and breakfasts, and rolling hills alongside the lakes themselves. Everything you need for a relaxing getaway and a perfect addition to a vacation list for empty-nesters!
Of course, there are more adventurous things to do, too. There are dozens of places to hike, including three state parks in Ithaca known for their beautiful waterfalls. Horseback riding through the woods is another special treat and the lakes are fun for boating, fishing, or swimming in the summer months. If you don't love the outdoors, you'll also find a world-class glass art museum in Corning (you can even make your own), women's history sites in Seneca Falls, and the soaring capital of the world in Elmira. The food and drink, which extends far beyond wine, is also amazing.
The region is spread out around 11 lakes so it can be tough to decide exactly where to base yourself. In general, I think the towns on the southern tips of the lakes hold more charm for visitors. Watkins Glen is great if you love small towns and Ithaca has more of a college town feel with a lot of seasonal events. For wine tasting, you can't go wrong, but my personal favorites are on and around Seneca Lake. No matter what, you'll love it here.

TENNESSEE Trip Ideas for Empty Nesters
NASHVILLE: Enjoy Music City
Recommended by Moyer Memoirs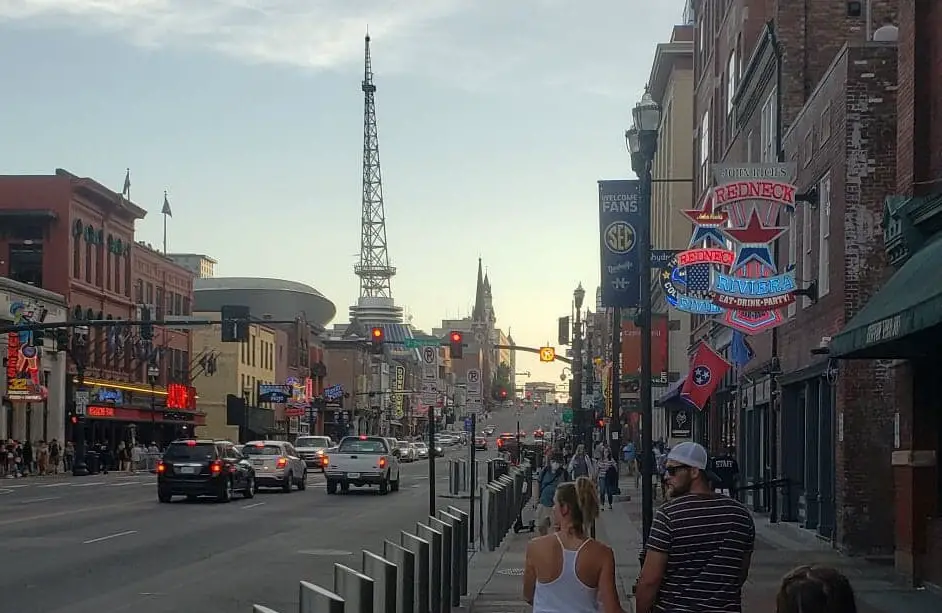 When thinking about travel at this stage in my life, it is a lot different than previous vacations now that the kids have moved out.  Hubby and I came up with a long list of US vacation ideas for empty-nesters.  Happily, we were able to cross off one of the fun destinations recently when we took a grown-up getaway to Nashville Tennessee.
There was a plethora of activities to keep us busy on our weekend trip to Nashville.  It was a very relaxing trip since we were not rushing around with kids in tow!  Nashville has many museums, parks and shops to keep an active traveler, history buff and music lover satisfied. 
Nashville is known for its street art and we saw an impressive array of wall murals on our walking street tour of 12thAvenue.  The 12th Avenue Nashville street tour is a must-do in addition to all the murals due to the boutiques, parks and nostalgia spread along this small-town vibe street.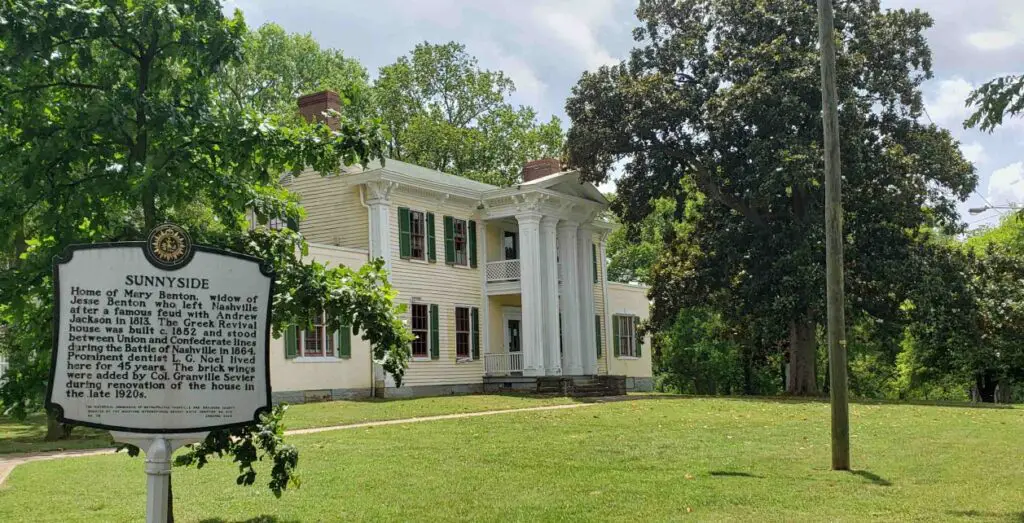 Broadway is the main thoroughfare in downtown Nashville and is the home to many Honky Tonk and rooftop bars playing live country music.  Most of these hang-outs provide free entertainment for their guests.  The bands and singers play for TIPS, so make sure you show some appreciation.  There is a wide selection among the honky tonk bars, so you can vary your music selection each time you walk into a different bar.  Added to the variety on Broadway are dessert spots and other fun tourist attractions!
If you can't make it into one of Nashville's best museums, the Country Music Hall of Fame Museum, in downtown Nashville, at least go to the park in front of the museum.  The Music City Walk of Fame has plaques from significant artists to commemorate their contribution to Nashville's music history.  It is quite impressive that they have installed so many in such a small area for fans to admire.
Nashville isn't all about raucous bars and rowdy parties.  There is a lot this interesting city has to offer as a relaxing trip for the empty-nest crowd, so make sure it is included on your bucket list of US vacation ideas for empty-nesters.

TEXAS Vacation Ideas for Empty Nesters
BIG BEND NATIONAL PARK: Camping under the stars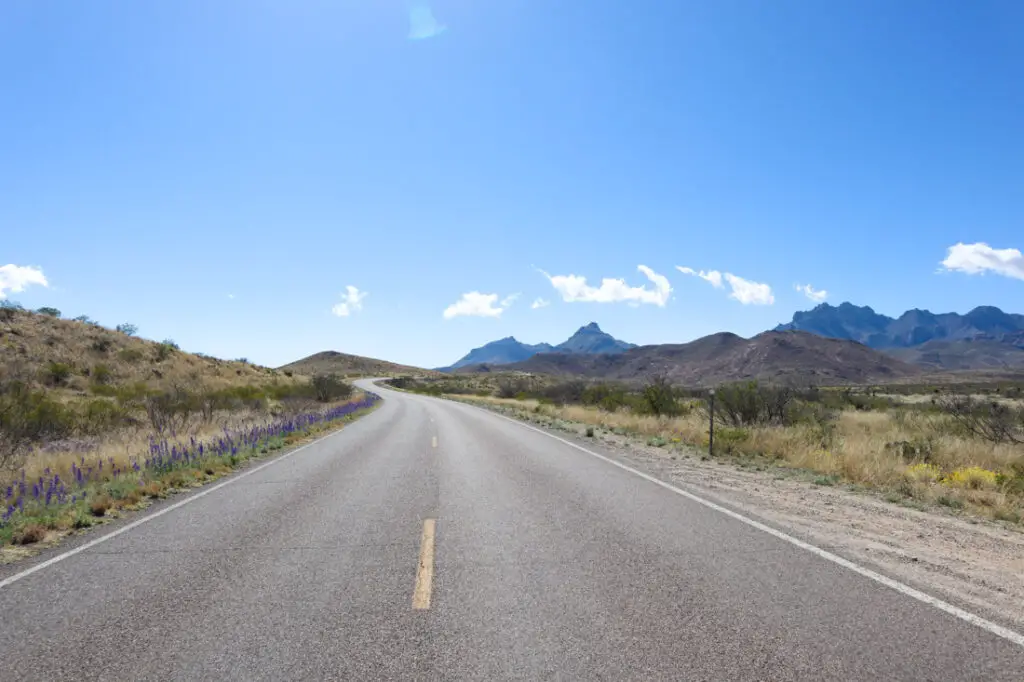 There are many ideas for weekend getaways in Texas, but if relaxation is your goal, take a trip to Big Bend National Park.
If empty nesters are looking for a destination with easy hikes, hot springs, and well-organized, wide roads, Big Bend is the perfect US empty-nest trip idea.  If you prefer to spend your vacation in one area, Big Bend has a lot to offer for 2-3 days itinerary.

I visited The Lone Star State's national park as part of a fun Texas road trip which I highly recommend if you like to hit the open road on an adventure!

If you like to hike, there are 200 miles of treks. For a relatively easy stroll, walk along the .5 miles path of the Hot Springs Trail where you will be rewarded with a hot spring pool to take a dip, so remember to pack your swim gear.

For me, one of the best things about this trip was sleeping under the stars, which are a sparkly carpet against the black sky. There are four organized campsites in the park which you need to book ahead of your trip.

If you prefer to stay in hotels, check out Chisos Mountains Lodge in the park. Don't mind a short drive? There are several lodgings in the surrounding towns of Terinlgua and Marathon.
Find a great place to stay near Big Bend National Park
A word of caution, Big Bend isn't the biggest national park in the United States, but it does cover 801,163 acres and takes over three hours to drive between two of the farthest away popular points of interest.  Fill up with gas before you get into the park and never run below 3/4 in the tank.

VERMONT Vacation Ideas for Empty Nesters
STOWE: Enjoy biking and hiking adventures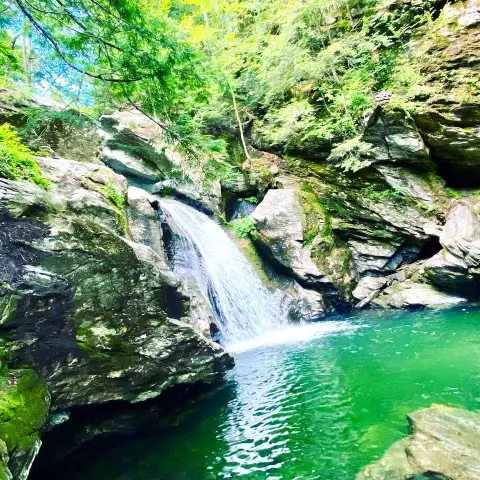 We were visiting our adult children in Burlington, Vermont when we decided to take a parents-only day trip to visit the charming village of Stowe. We were looking for outdoor adventures enjoyable to us empty nesters. Stowe certainly filled the bill as an empty-nester vacation destination.
We started with a bike ride on the Stowe Recreation Path. The winding path weaves past bucolic farm fields with iconic red barns framing the Green Mountains. It traces a beautiful clear bubbling river so we stopped for a quick dip. The Rec Path ends in the picturesque village of Stowe where we strolled past one of a kind shops. We found a yummy lunch followed by a cone at a cute ice cream parlor.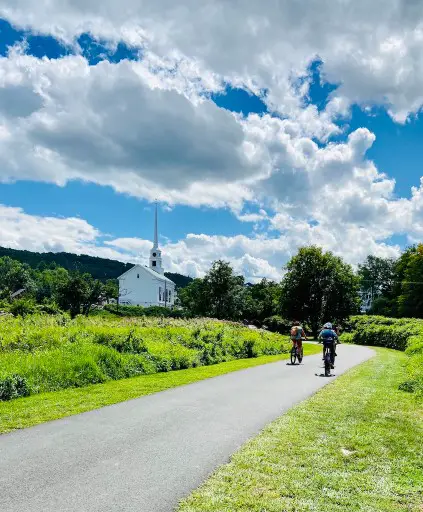 A hike to Bingham Falls was our afternoon adventure. The rocks sculptured by the falls were gorgeously smooth. It's a short hike of less than a quarter mile to see the blue-green beauty of these falls. More hearty souls enjoy jumping off the cliffs into the swimming hole there. However, there was plenty of room for us to take a refreshing swim.
We topped off the day with a visit to the Bierhall at the Trapp Family Lodge. Here we enjoyed a flight of German-inspired craft brew while watching the sunset over Mount Mansfield.  It was a perfect ending to a relaxing grown-up getaway.

VIRGINIA Vacation Ideas for Empty Nesters
CHINCOTEAGUE: Visit the Assateague Ponies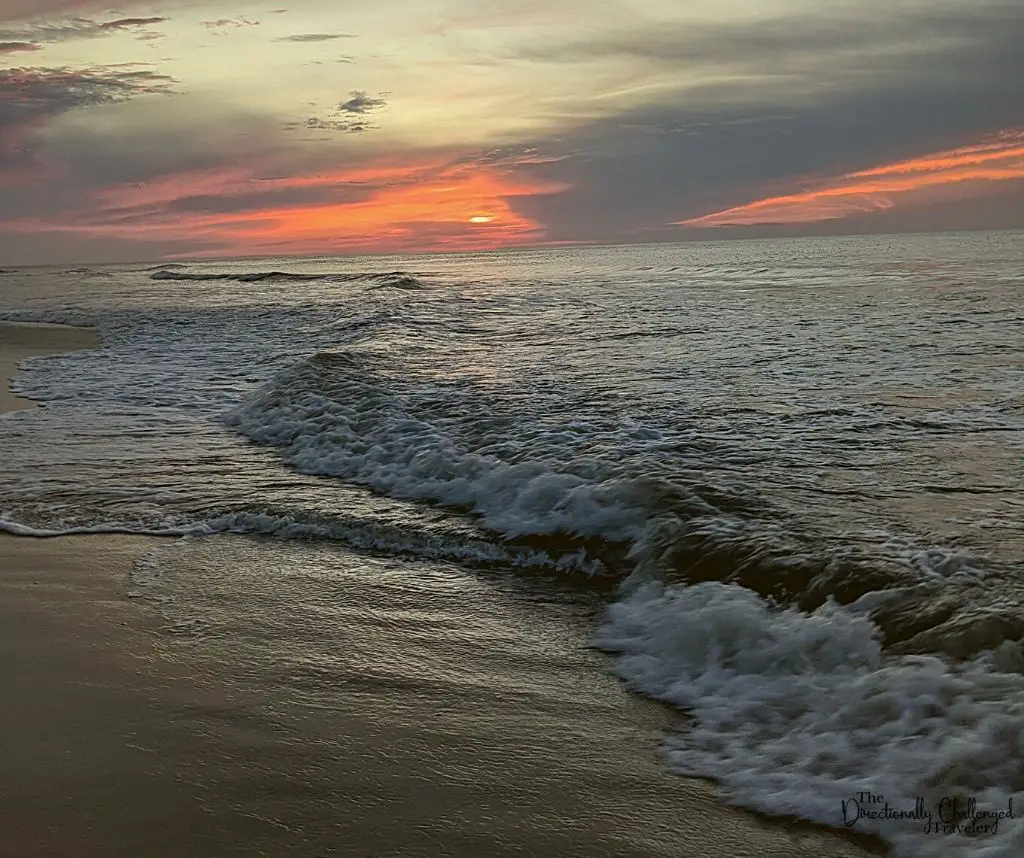 One of the best beach towns in the US is Virginia's Chincoteague Island. Located about two hours north of Virginia Beach, Chincoteague is a more affordable (and less crowded) beach destination, making it a relaxing US vacation idea for empty nesters. You don't have to worry about massive crowds of families or expensive bars along a boardwalk. 
Chincoteague and its neighbor Assateague are a great mixture of nature and relaxing beaches. One of the best things to do in Chincoteague is to see a sunrise at the beach. While the sunsets are also gorgeous, to see the sunrise above the water is truly breathtaking. Since Chincoteague is not as well known as Virginia Beach or Ocean City, Maryland, the beaches are much less crowded! 
There is plenty of nature to explore if you need a break from the beach. You can visit the Wildlife Loop Trail which is a great paved path for biking. You can see a variety of birds but also the Assateague Ponies. These ponies are unique to the island and are the stars of the annual festival – the Annual Pony Swim! This event is held in July to raise funds to take care of the herd. You can even get a beautiful view of the area at the Chincoteague lighthouse. 
Chincoteague Pony Swim
Chincoteague Pony Swim information including event details, history and more.
One of the best things about visiting Chincoteague is the thirty-seven miles of beach! There are plenty of places to get away from the crowd. The affordability, beautiful beaches, and wonderful nature make Chincoteague a great destination for empty nesters!

WASHINGTON Vacation Ideas for Empty Nesters
Recommended by Jessica Schmit from Uprooted Traveler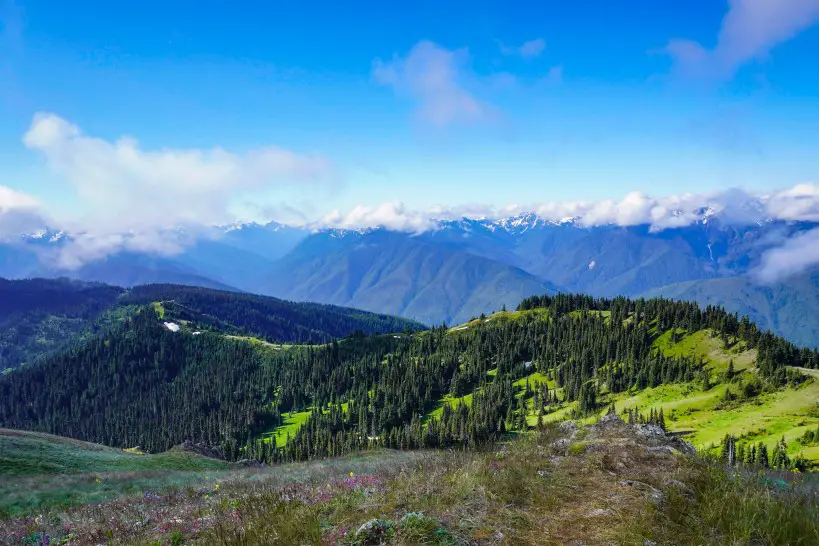 Olympic National Park, on the northwestern tip of Washington state, is the perfect US vacation idea for empty-nesters, simply because there is so much to see and do in the area. It's best savored slowly. I visit the park every few months and feel like there is still so much to explore!
The park has some of my favorite hiking trails in the world: Mount Storm King, a steep hike whose sweeping views over the blue waters of Lake Crescent make the thigh-burning workout well worth it and the Hall of Mosses in the Hoh Rainforest, for grand trees soaring to the sky that look like they are straight out of a Dr. Seuss book.
ProTrails | Mount Storm King Trail, Lake Crescent – Storm King Trailhead, Olympic National Park, Washington
Mount Storm King Trail – 3.8 miles
Lake Crescent – Storm King Trailhead
Even if I'm not feeling adventurous, though, I love how romantic the park can be.  Watching the sunset with my husband on the rocky shores of Ruby Beach will forever be etched in my memory.  Another beautiful option is renting a cabin in the woods and cuddling by a crackling fire while sipping steaming mugs of coffee during the sunrise from Hurricane Ridge, a trail along a ridge of a mountain providing panoramic views of the Olympic Mountain range. Empty-nesting is a bit like pressing the "reset" button and that's what Olympic National Park does for me- a calming reset in a jaw-droppingly gorgeous place. 

WASHINGTON DC Trip Ideas for Empty Nesters
WASHINGTON DC: Home of the greatest museums and monuments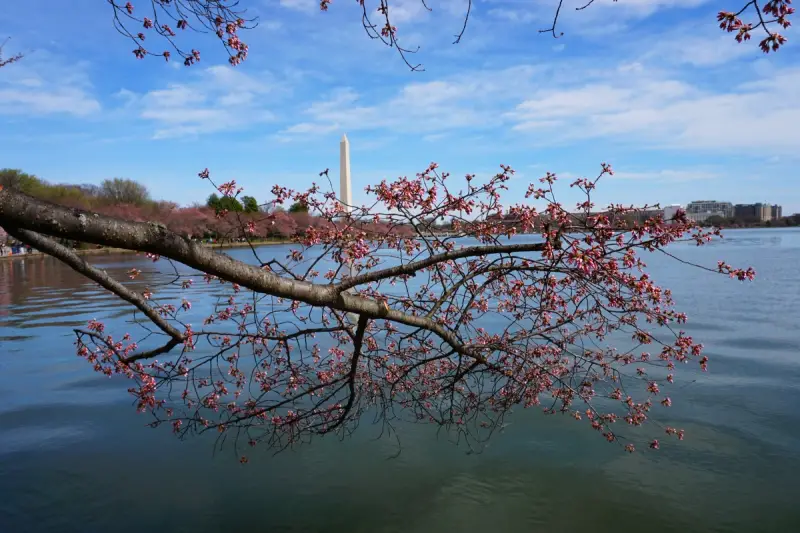 Washington, DC is home to some of the greatest museums in the country and is an ideal destination for empty nesters who are looking to slow down and take in art, history, and beautiful sights. My favorite part of Washington, DC is walking along the National Mall and visiting the monuments—especially during spring when the Mall is lined with blooming pink cherry blossom trees.
On my first visit to Washington, DC, I was blown away at the grandeur of the monuments and buildings and felt a sense of awe and reverence when I not only saw them up close, but also read plaques that detail their significance—especially at the Lincoln Memorial and the Martin Luther King, Jr. Memorial.
Near the National Mall is Tidal Basin, a large pond surrounded by even more monuments. This area is beautiful and peaceful, making it the perfect location for an easy walk to iconic memorials, such as the Thomas Jefferson Memorial and the FDR Memorial. I also enjoy taking pictures of the Washington Monument reflecting in the pond.
Besides the many monuments to explore in Washington, DC, I love visiting Smithsonian Museums. There are 19 (free!) museums total, which means there is a lot to explore! I have yet to make it to all of them, but so far, my favorite is the National Museum of Natural History, which houses thousands of artifacts from dinosaur fossils to precious gems, including the Hope Diamond!
I love DC and hope to one day make it my home. It's a beautiful area with so much to discover. Beyond US history, there are restaurants with every type of cuisine imaginable, great shopping, and beautiful parks throughout it and nearby.

WYOMING Trip Ideas for Empty Nesters
YELLOWSTONE NATIONAL PARK: Get caught in a bison traffic jam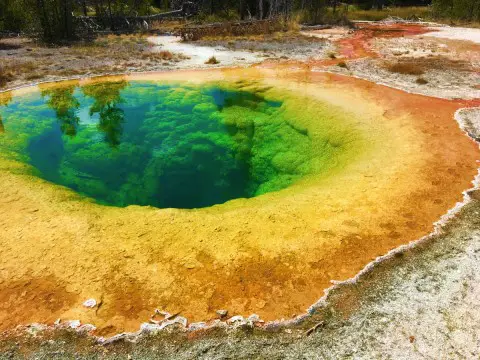 As a slightly older (definitely not old!) traveler, I LOVED Yellowstone National Park.  There is so much to do, and almost all of it is super easy and accessible.  You can stay in a lodge in the park or a comfortable Airbnb just outside Yellowstone and drive to all the highlights. The park roads form a figure eight and all the highlights are around this "8".  
Of course, you have to visit Old Faithful, the most regular – and spectacular – geyser.  You can even watch it from the comfort of the balcony of Old Faithful Lodge!  Be sure to have a cocktail and dinner in the lodge too, no matter where you are staying.  This is one of the grandest rustic park lodges in the entire country. 
The main area around Old Faithful has easy boardwalks around colorful hot springs and gushing geysers.  There are several other areas nearby where you can also see brightly colored springs, including the stunning Grand Prismatic Spring, which looks like a huge sun.  Head to the short Overlook Trail for the best views. 
For wildlife, head to Hayden Valley, where you can do more short hikes.  We saw a herd of bison here that blocked the trail.  And, of course, "America's Serengeti", Lamar valley.  This is a lovely drive, with multiple places to pull off and see bison, bears and maybe even wolves.  You might end up in a traffic jam formed by bison walking down the road, as we did – very cool!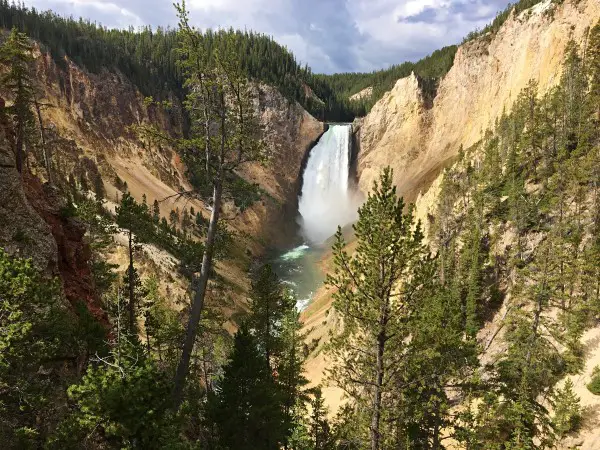 I also loved the spectacular Yellowstone Falls (easy to see from Artists Point and from the Brink of the Falls) and the beautiful Grand Canyon of the Yellowstone. 
I recommend avoiding the busy summer season when the kids are on school break.  I went in early September and it was not too crowded (though one day it was T-shirt weather and the next day it snowed!).   At any time of year, there are many sites to see and Yellowstone National Park is definitely a perfect US vacation idea for empty-nesters.

Relaxing Vacation Ideas for Empty Nesters
Are you an empty-nester? Which idea was your favorite? How many of them are you going to put on your empty-nest Bucket List? Take some time for yourself and schedule one of these ultimate relaxing US vacations!
Like this post? PIN IT for later!