DISCLOSURE: I may link to relevant products, companies or helpful info which may be affiliate links, meaning I may earn a small commission. As an Amazon Associate & other affiliates, I earn from qualifying purchases at no extra charge to you. The views & opinions are my own. Please see the disclaimer and privacy policy.
Last Updated on August 30, 2021
What to know about crossing the border into Canada from the USA

The geographic border between Canada and the US is the longest international land border in the world measuring at over a whopping 8800 km.  This border runs through 13 states from the US and 8 provinces from Canada.  Most of the border is guarded by border officers who make sure that you have the proper entry requirements for entering their country.  Learn about those requirements ahead of time so that your border crossing can be a smooth process.
How to cross the Canadian Border
Make sure you are prepared before your USA Canada border crossing. Before you pull up to the checkpoint booth, turn off your radio and remove your sunglasses.  Have the required documents for all the passengers prepared to hand to them.  Roll down your driver's window so that you can speak to the officer and hand over your documents.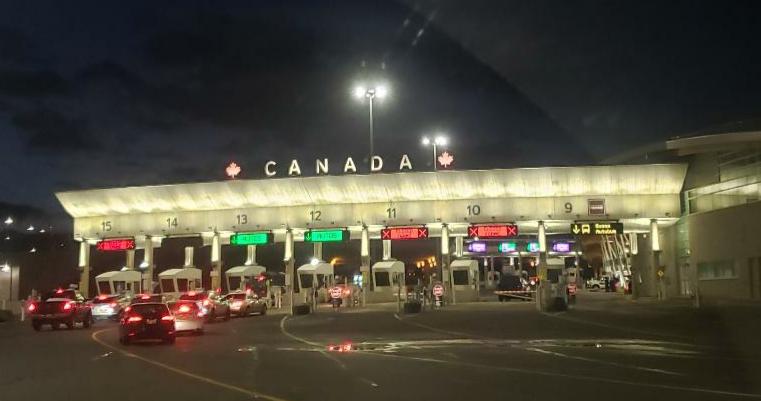 Need to know what's new about border crossing because of the pandemic?
Going to Niagara Falls, Canada?
If you need help planning your Niagara Falls itinerary, you can check out the DON'T MISS attractions here.
What you need to know about crossing the border into Canada
Being questioned by the Canadian Border Patrol
Border patrol will question you about your citizenship, where you are going, what the purpose of your visit is, what you are taking with you, where you are staying and how long you are there for. 
They are looking for suspicious characters, so unless you have something to hide, you have nothing to worry about. Just relax and answer their questions honestly and seriously. 
They inspect cars randomly, so you may be asked to pull over to the side for an inspection, including the trunk.
If you are in a hurry to cross the Canadian border, you can check the border wait times at different border crossing locations in order to choose the one with the shortest wait time.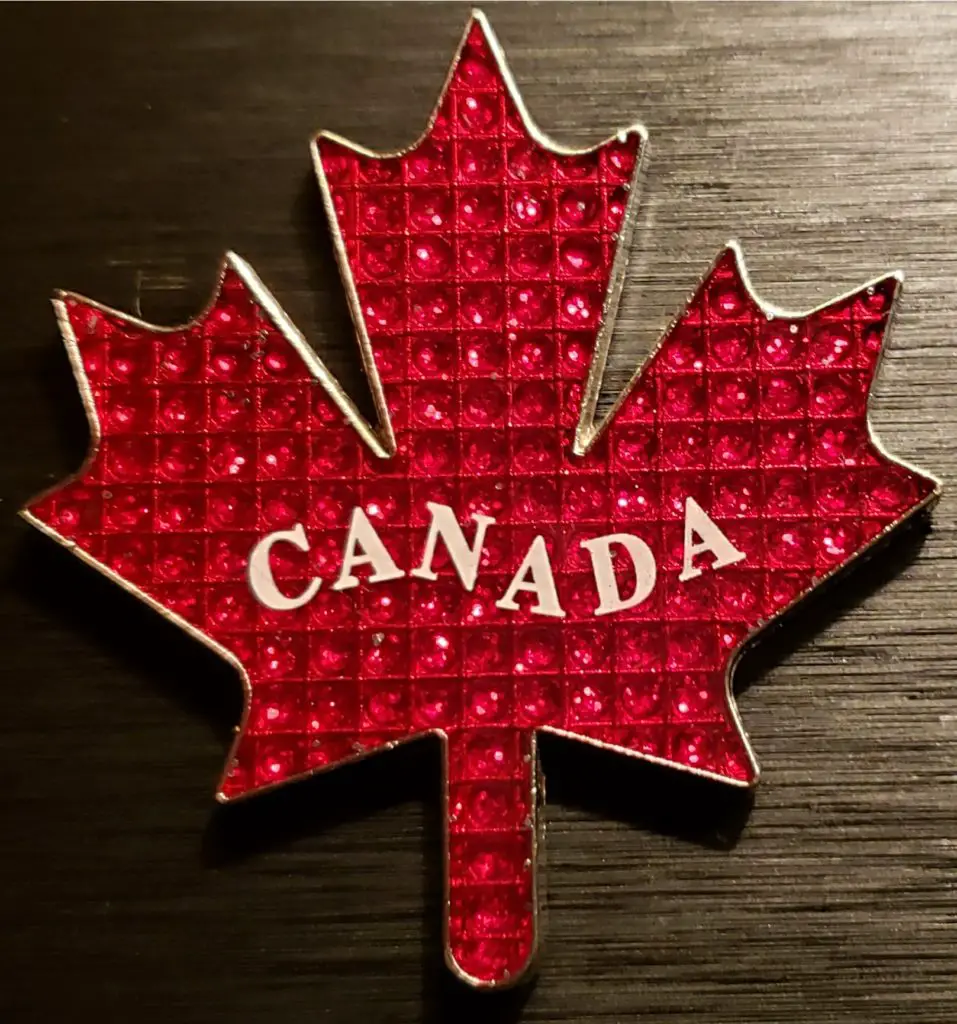 Requirements to cross the US Canadian border
The required documents that are needed for a US Canada border crossing are somewhat confusing in legal-ease.  Entry into Canada by land or sea does not require a passport, but entry back into the US on your return home DOES require a passport.  Since Canadian border control will not let you enter Canada without ensuring that you will be able to return, a passport is essentially required. 
Therefore, all US citizens age 16 and older need a passport to cross the US Canadian border by any means. Traveling with a minor? See the section below on traveling with children since there is an exception for them if traveling by land or sea.
If you are traveling by air —EVERYONE will need a passport.
A visa is currently not required for US citizens to enter Canada for vacations for less than 180 days.  If you need special permission for a trip other than this, you should inquire at the Canadian immigration website.
A US Passport Card can also be used for entry into Canada.  This document is similar to a passport.  It is a cheaper version because it is only good for entry into the US at Canadian, Mexican and Caribbean land or seaports of entry –and not air.
Don't want to drive to Niagara Falls?
Take a bus to Niagara Falls! There are several options for a bus trip from New York to Niagara Falls which would be a stress-free way to get to your destination.
How to get a passport for your trip to Canada
Plan ahead for your trip out of the country because passports take some time to obtain.  The regular processing time is 6 – 8 weeks! 
If you are short on time because you didn't listen to my first tip to PLAN AHEAD, you can opt to pay for expedited shipping.
Step one in obtaining your passport is to fill out your passport application paperwork online or in person at certain US post offices.  First-time applicants, for example, can only apply in person, so you will need to print out your paperwork and turn it in to be processed.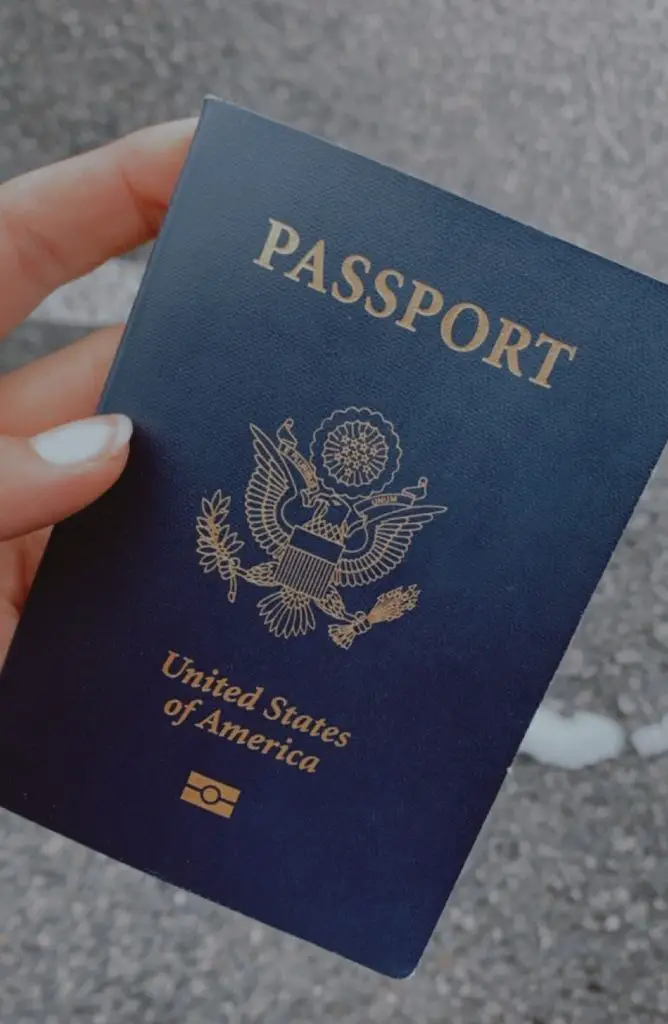 Step two is to obtain a passport photo.  This can also be done when you turn in your application, but I have found that it is cheaper to do it ahead of time.  I have used online services and drug stores and have had no problems with either of those methods being accepted for my family of 5 when getting or renewing passports. 
The verified passport photo businesses will know the rules, but still, make sure that you are familiar with the regulations for passport photos.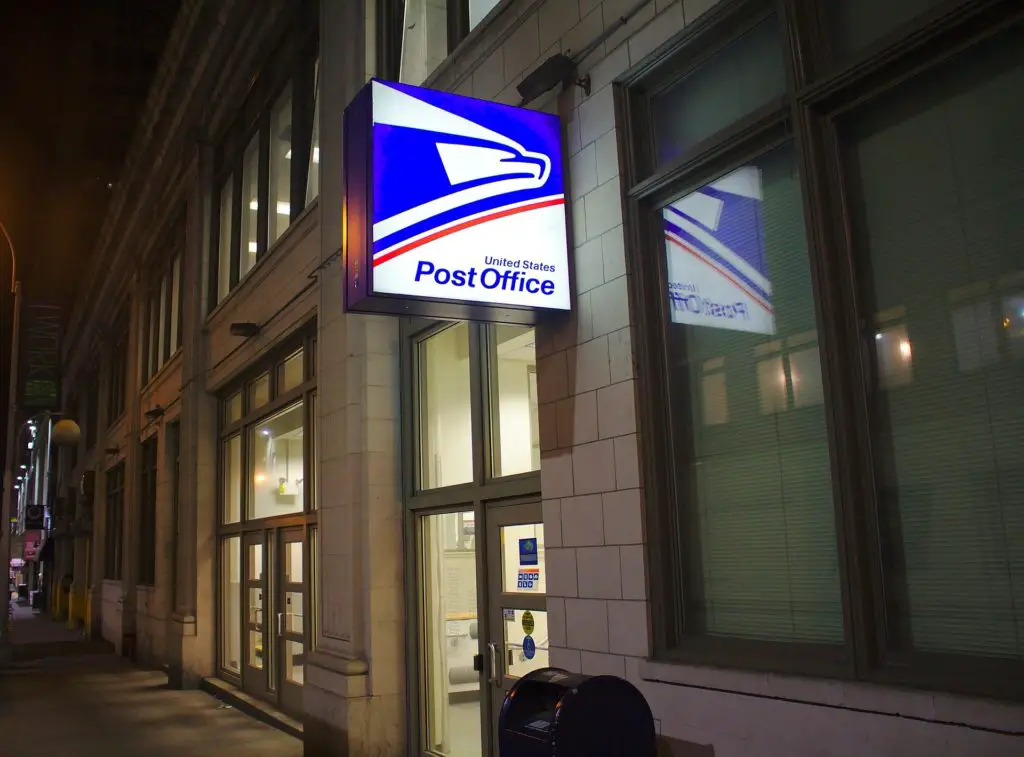 There are many post offices that have passport offices.  Find a post office that processes passport applications.  In addition to your application, you will need proof of identity (state-issued photo ID), proof of citizenship (birth certificate), your passport photo and payment. 
The state department does not accept credit cards, so bring cash, check, or money order to pay your passport fee.  The passport fees vary by state, so calculate your application fee ahead of time with the US government passport fee calculator. 
Proper documents required for crossing the border into Canada
Passport or passport equivalent for adults age 16 and older (see child requirements below)
Driver must have a driver's license
Vehicle registration. Since they are looking for stolen cars, crossing in someone else's cars raises a lot of questions.
How much does a US Canada border crossing cost
The Rainbow Bridge is in the most touristic district and connects Niagara Falls, US with Niagara Falls, Canada.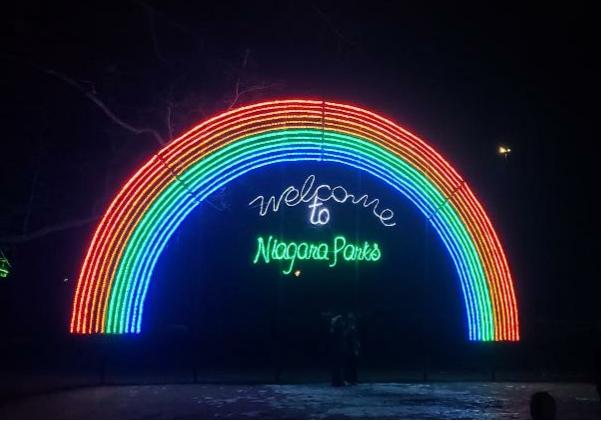 While there are a total of 21 bridges connecting these 2 countries, the Peace Bridge and the Lewiston-Queenston bridge are two other options to enter Canada from New York if your final destination is Niagara Falls.  Sometimes these other two options are less congested, so if your itinerary allows, check each of these entry routes.
The US collects a car toll upon leaving the country.  The current toll on the Rainbow Bridge is $4 per car and the Express Pass, EZ Pass or Nexus Pass is accepted for payment.  Credit cards are also accepted, but make sure that your card does not have a foreign transaction fee.
Crossing the border into Canada with a minor or grandchildren
If you are traveling with a child under age 16, the minor currently does not need a passport to cross the US Canada border by land or sea.  That child will need proof of citizenship in the form of a US birth certificate.  If you are traveling by air, the minor will need a passport.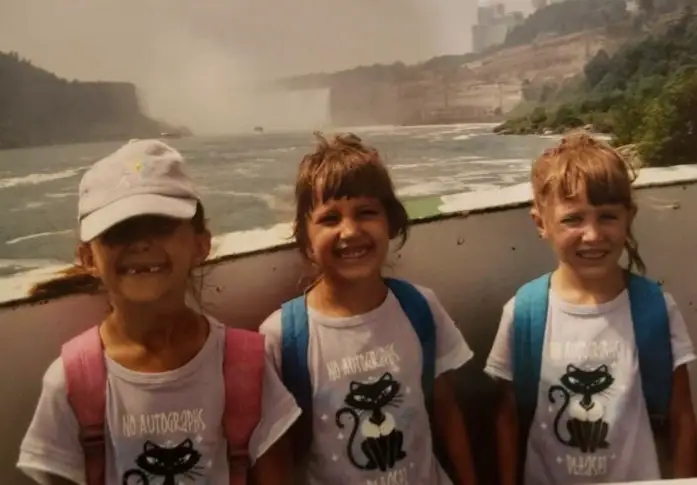 If you are traveling with a child that is not your own, you will need a written, notarized permission note from the child's parent or guardian saying that you have their consent to bring their child out of the country.  Also if there is only one parent of a minor present at the border crossing or if you do not have sole custody, you will need a note from the other parent.  Finally, if you are a single parent with sole custody, you will also need documentation.  All consents should include the name and contact information of the other parent or guardian along with a notarized signature.
Crossing the border into Canada with a pet
Pets are allowed to cross the border into Canada but are required to have a proof of rabies vaccine for dogs and cats that are older than 3 months. 
You can bring this documentation from the vet that provided the rabies vaccine to your furry friend.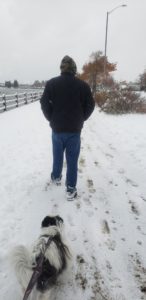 Restrictions to crossing the Canadian border
If you have a prior DUI in the US, you will not be allowed to cross the border into Canada until you have completed rehabilitation.
Obviously, if you were convicted of criminal behavior, this would also prevent your admission into Canada.
What to expect when you return back into the country
I hope you enjoy your time in Niagara Falls.  When you return across the border to the US, you will again encounter a border patrol agent that will question you about your stay and what you are bringing out of Canada and into the US.
You can bring back $200 of gifts and souvenirs including 5 ounces of alcohol from a one-day visit to Canada.  For a second day, the alcohol allowance goes up to 150 ml and you are now allowed a small supply of cigars/cigarettes. 
For stays longer than 2 days, the souvenir amount goes up to $800 including 1 liter of alcohol or 1 case of beer.  If you go above the custom's duty-free allowance, you will be asked to pay a duty, or tax, on your purchases. 
There are videos and more explanations on the Duty free Canada website.
Niagara Falls in the Winter
Hopefully, you can plan another visit soon to visit this Wonder of the World! It is very enjoyable in the winter too even with the snow flying and temperatures dropping.  Come back often to see all the seasons at Niagara Falls.
Like this post? PIN IT for later.