DISCLOSURE: I may link to relevant products, companies or helpful info which may be affiliate links, meaning I may earn a small commission. As an Amazon Associate & other affiliates, I earn from qualifying purchases at no extra charge to you. The views & opinions are my own. Please see the disclaimer and privacy policy.
Last Updated on March 26, 2023
Fortaleza Suites Hotel in Old San Juan!
For our Christmas holiday vacation, we booked a cruise that left from the San Juan port, a beautiful colonial town in Puerto Rico. We looked around to find a nice hotel close to the port and within the old city so that we could enjoy the atmosphere for a few days before we boarded our ship. Fortaleza Suites is a boutique hotel in Old San Juan Puerto Rico that has large suites that could accommodate our family of 6 so this was the perfect fit!
READ ON if you are looking for a luxury hotel in Old San Juan Puerto Rico located right in the heart of the historical center in this world heritage city!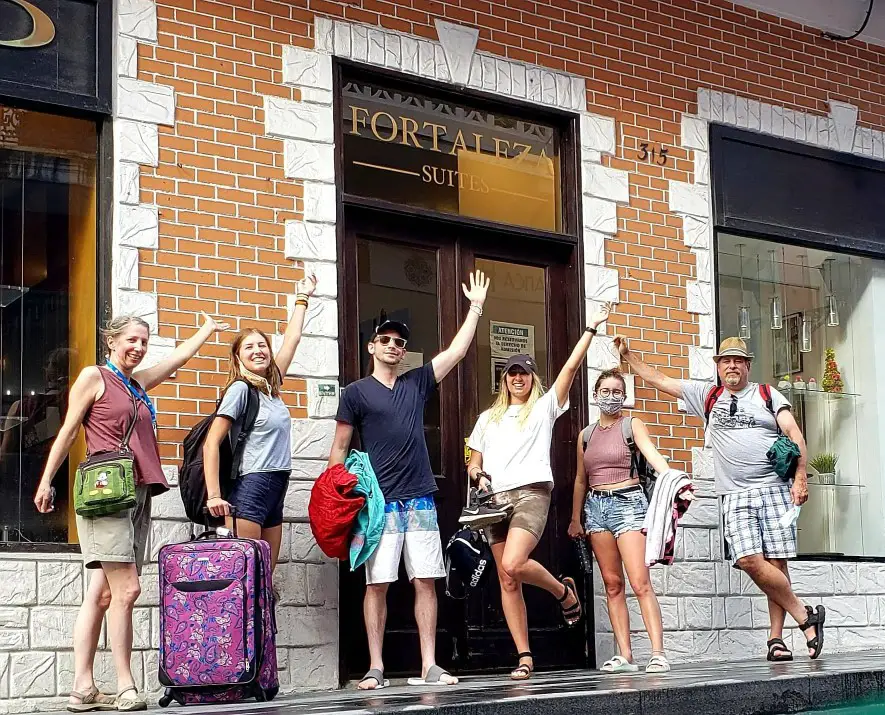 A special thanks to the Fortaleza Suites for inviting our family to experience the luxurious family suite. The review of the property is honest and of course, all the opinions and witty sarcasm are my own.
What is the Best Boutique Hotel in Old San Juan?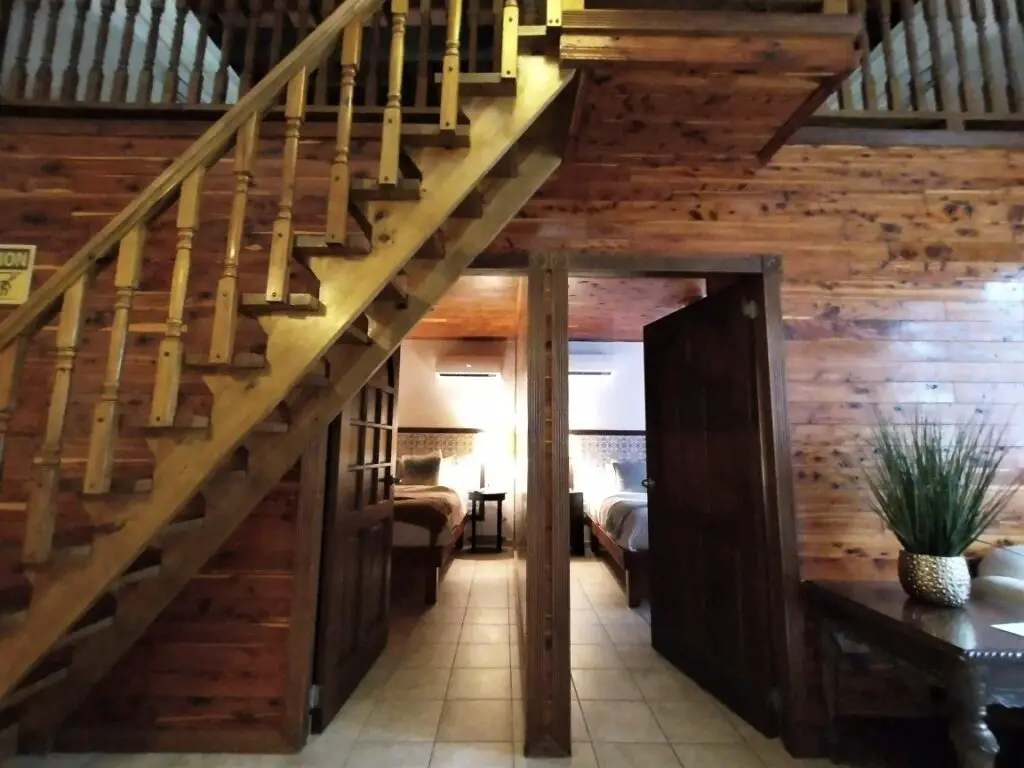 When shopping for the perfect accommodation for a vacation there are a variety of factors to consider. Location and the room arrangements were especially important on this trip because the 6 of us all wanted to be able to walk around and enjoy the sites in old San Juan, followed by a good night's sleep. We found both of these were a perfect match for us at the Fortaleza Suites on this trip when choosing a hotel for our trip to San Juan Puerto Rico!
Location of Fortaleza Suites in Old San Juan
Fortaleza Suites is located in Old San Juan Puerto Rico on the colorful Fortaleza street that is full of Old World elegance.
San Juan, Puerto Rico, is a popular Caribbean cruise destination and is definitely visited by anyone that travels to Puerto Rico. It is covered in rich history and has an old-world European romantic atmosphere. San Juan was founded by the Spanish in 1519, and has served as the capital city of Puerto Rico.  The Old San Juan Historic District is the historical center of the city and many of the oldest buildings and structures are within a small radius that makes Old San Juan a great home base for tourists.
We stayed at the Fortaleza Suites for 2 nights before we embarked on our Royal Caribbean Christmas Cruise. While staying in the heart of Old San Juan, we were able to do many walking tours of the old city of San Juan to enjoy the architecture of the historic area including three forts and what remains of the old city wall. We also took a day trip to Culebra Island and then explored El Yunque Rainforest for a day.
Rooms in the Fortaleza Suites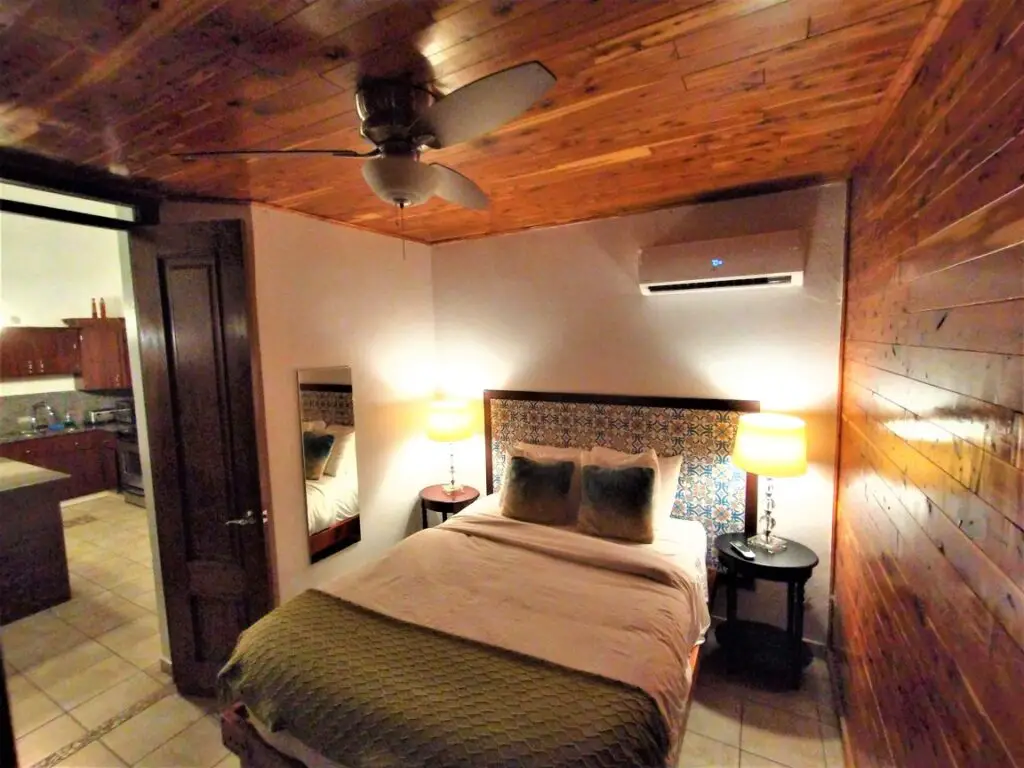 Fortaleza Suites offers a selection of 9 rooms and 4 suites, making it the ideal hotel in Old San Juan Puerto Rico for any size family. They have single queen rooms, double queen rooms, and luxurious suites, all at affordable prices. The suites feature two or three queen beds and a sofa bed or futon for an extra person. Within the spacious suites, there are also full kitchen and living room areas.
The Presidential and Fortaleza Suite rooms have beautiful street view balconies to walk about or sit and enjoy the Old San Juan ambiance.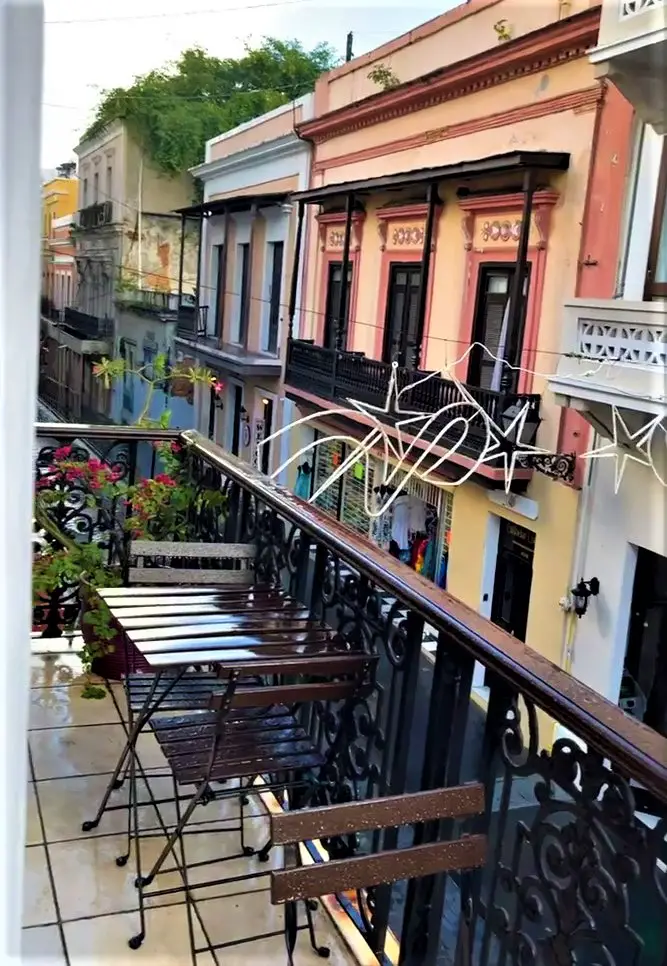 Ready to reserve your room at this beautiful boutique hotel in old San Juan Puerto Rico!?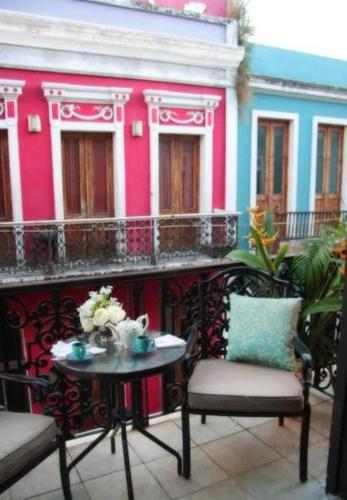 Fortaleza Suites Old San Juan, San Juan – Updated 2022 Prices
Fortaleza Suites Old San Juan is located in the heart of Old San Juan close to some of the trendiest restaurants and shops in the area.
Perfect Hotel for Large Families in Old San Juan
We chose the Presidential Suite with 3 bedrooms for our family of 6. It has a HUGE kitchen, where we were able to prepare our two home-cooked dinners during our stay. We simply walked around the corner to the market store for dinner groceries!
After a day exploring Puerto Rico, like the hidden natural water slides, it was nice to sit down for a quiet meal at our family dining room table to talk about our exciting day.
Just look at the size of that dining room table!!! We felt like we were at a banquet!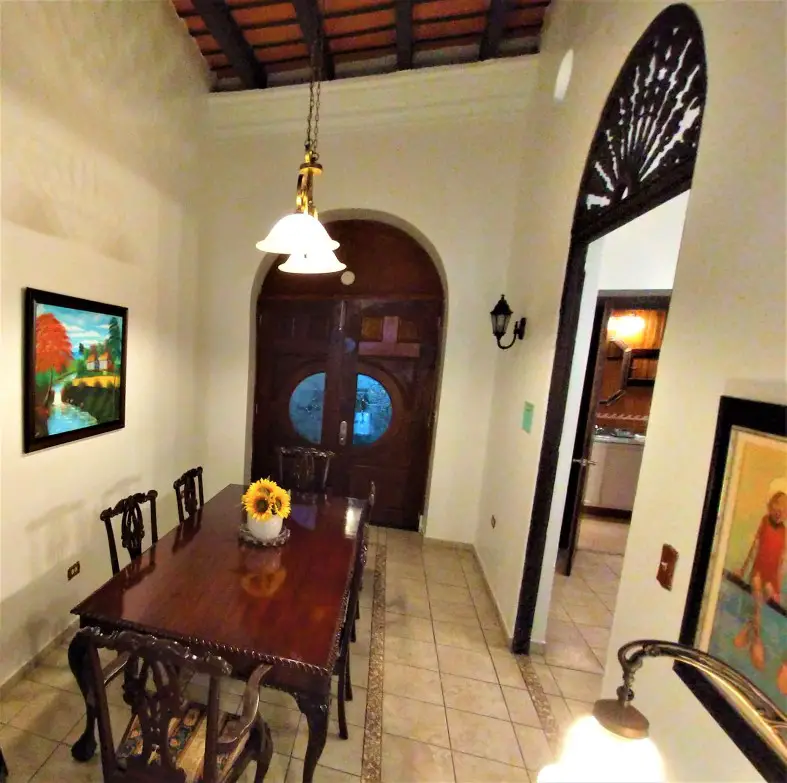 Preparing our taco dinner in the large kitchen area was easy to do. Yes, TACOS in Puerto Rico! We thought that a taco dinner was an appropriate meal to have during our first day in Old San Juan!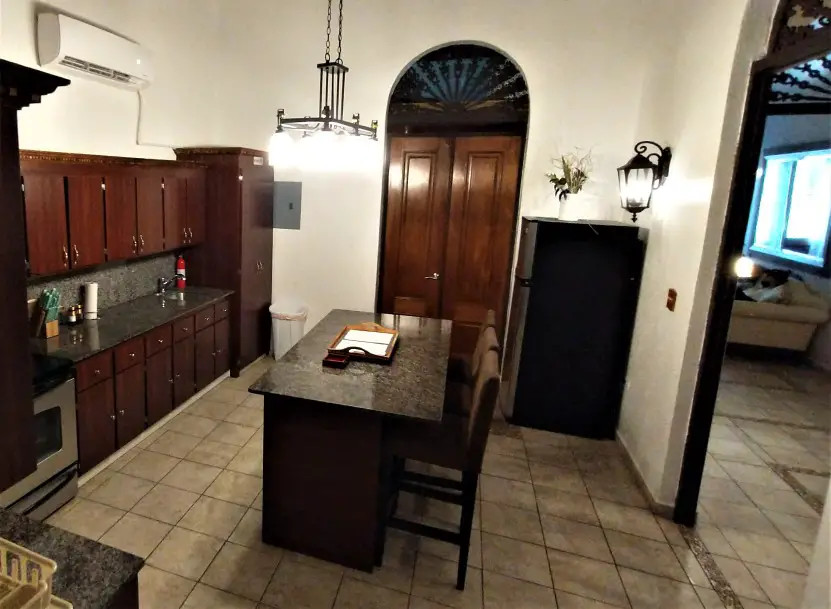 We definitely all enjoyed our stay at the Fortaleza Suites Hotel in Old San Juan Puerto Rico. It was the perfect combination of luxury accommodations and location in the heart of the city that made it a hit for the entire family. History buffs and shop-a-holics were both pleased with the variety of the selection right outside our balcony and down the street!
Reserve this hotel in old San Juan Puerto Rico!
Book these other fun activities in Puerto Rico
If you are visiting any sites out of San Juan, you will need to rent a car in Puerto Rico and take a day trip. There are very few tours that will pick you up at the San Juan hotels, so it is easier to drive yourself.
Take a look at my handy guide and tips for renting a car in Puerto Rico to aid in finding the best rental car for your Puerto Rico trip.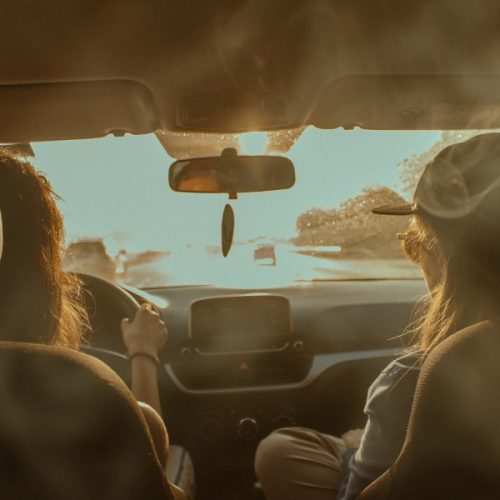 Hit the Road in Style: The Ultimate Guide to Car Rental in Puerto Rico for Your Road Trip
Discover the ultimate guide to car rental options for your Puerto Rico road trip! We cover everything you need to know about car rental in Puerto Rico. Let's hit the road, and explore Puerto Rico to the fullest!
Like the Fortaleza Suites? Pin this post for later!