The Commonwealth of Puerto Rico is associated with the United States. It is located in the northeastern Caribbean Sea with its north shore facing the Atlantic Ocean. It is approximately 50 miles east of the Dominican Republic, 40 miles west of the Virgin Islands, and 1,000 miles southeast of the state of Florida in the USA. It has two small islands off the east coast, Vieques and Culebra which are a part of Puerto Rico.
It does take a few days to explore Puerto Rico. The capital is San Juan, which often takes a day's stroll itself to see all of the sites. Plan your itinerary to explore this amazing destination with these helpful Puerto Rico travel tips from someone who has been there!
READ THROUGH THE PUERTO RICO TRAVEL BLOGS
Where to stay in Puerto Rico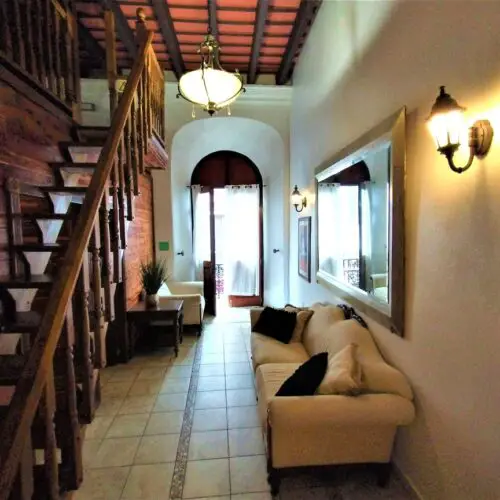 Best Boutique Hotel in Old San Juan Puerto Rico
Fortaleza Suites is a luxury hotel in Old San Juan Puerto Rico located right in the heart of the historical center in this world heritage city. It is perfect for any size family and is located near the cruise port and many historical sites to enjoy.
---
More great Caribbean Bucket List Destinations