DISCLOSURE: I may link to relevant products, companies or helpful info which may be affiliate links, meaning I may earn a small commission. As an Amazon Associate & other affiliates, I earn from qualifying purchases at no extra charge to you. The views & opinions are my own. Please see the disclaimer and privacy policy.
Last Updated on August 12, 2023
Is this your first trip to Vegas and you are looking for Las Vegas tips for first timers? 
There are a lot of Vegas planning tips, hints, and tricks that you need to know before you go in order to make your first Vegas trip a success. Make this First-Timers Guide to Las Vegas your handy reference!
Las Vegas today is a far cry from the city that was once home to a few casinos and hotels. With millions of visitors annually, the various hotels and casinos take in so much revenue.  With that said, you can still plan your first trip to Las Vegas without breaking your bank and emptying your wallet if you plan ahead.
The hardest part for the person who wants to go to Las Vegas for the first time is dealing with all the choices. There are so many of them: Where to stay, where to gamble, where to eat, whether or not to sleep. But a few hints and some extra planning ahead of your first trip to Las Vegas can make the experience a pleasant, STRESS-FREE, and fun vacation.
Follow along for all the best Las Vegas first timer tips!
---
Use my Stress-Free Guide to help keep your vacation nothing but RELAXING!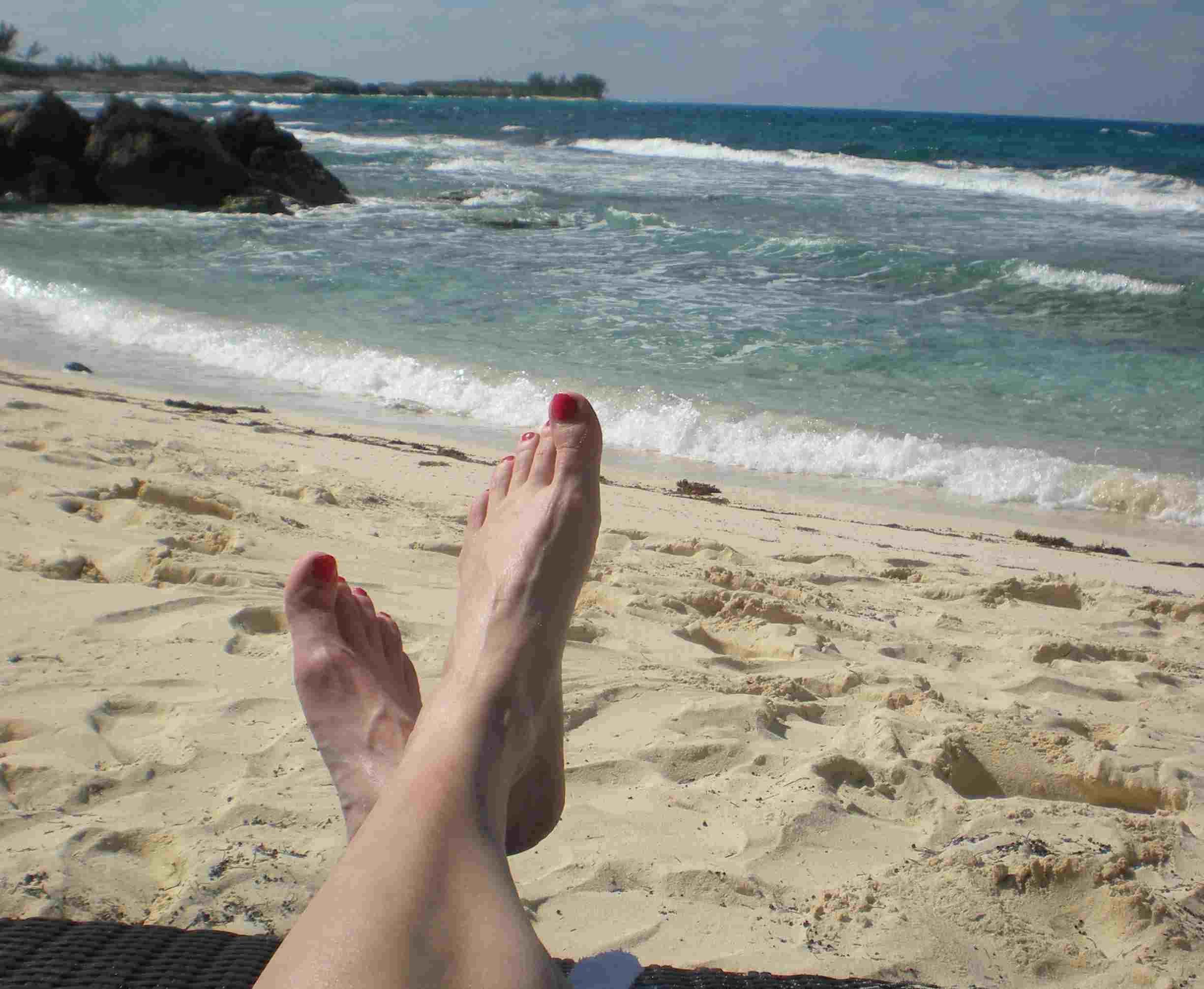 3 Tips for Planning a Stress-free Vacation
Taking a vacation can be stressful when you go to new destinations. Follow this guide for planning a stress-free vacation and be on your way to a relaxing trip.
---
Important Tips for visiting Las Vegas for the first time
Use this Table of Contents to skip to the most important tips for visiting Vegas!
Need a quick link to other helpful Las Vegas Guides :
Tips for your first trip to Las Vegas
PLAN AHEAD
Use the Vegas planning tips in this guide to get a head start on the organization of your 1st trip to Las Vegas.  Initially, begin planning as far in advance as your schedule will permit. Many airlines have special fares to Las Vegas, so if you happen to be flying in for your Las Vegas vacation, contact each airline and ask them. Travel agents may be able to book you into a group, which would offer you a lower price but less flexibility.
Planning ahead is probably one of the best first time Vegas tips that will save you the MOST MONEY!!
TRAVEL DURING OFF PEAK SEASON
Las Vegas' climate is desert-hot. Consequently, if you want to avoid crowds, pay less for rooms, and don't mind the heat, try booking a room in the summer. Rates are generally about half of what they are during the peak season.
Don't let anyone else know though, or this tip will have to be taken off of the list for first time in Las Vegas tips
VISIT LAS VEGAS DURING THE WEEKDAY
An even better strategy, if your schedule permits, is to schedule your visit during the week, not on the weekend. Many people choose to make Las Vegas a weekend getaway, so deals for lodging are hard to come by on Friday and Saturday nights. However, Sunday through Thursday, you will find plenty of deals.
Deals are definitely more abundant during off-peak and weekday travel, so make sure to use one of those booking tips for first time in Vegas in order to get the best DEAL!
SIZE DOES MATTER
Las Vegas is BIG and each casino is massive!  If you think it looks like a long distance on a map, IT IS and it is probably even FURTHER than you imagined.  Walking from one casino to the next is a long walk.  Plan for walking many miles.  Wear walking shoes.  Plan your walking route so that you can take the shortest path.
*** This is probably one of the most important tips for Vegas first timers! Don't underestimate how much walking you will do! Even with all of the planning that I did for our walking tours (and using public transportation –see the next point!) we still walked miles each day!
USE PUBLIC TRANSPORT –  Las Vegas tips to prevent exhaustion!
How to travel around Las Vegas
Like I said in the last bullet point tip, LAS VEGAS IS BIG!  Save your steps and use public transport. Your feet will thank you since this is one of the best of the Las Vegas tips and tricks! We were definitely happy that we found the Free Tram!
Free Trams on the Vegas Strip
The tram system is different from the official Las Vegas monorail.  There are 3 trams that operate between Mandalay Bay and Treasure Island.  These can help your weary feet if you plan your itinerary around making good use of them. We were able to take the tram from Mandalay Bay to Excalibur after our afternoon at the Las Vegas speakeasy, 1920 Prohibition Bar, so we saved many, many steps!
Use this handy map to navigate the trams and monorails during your first time in Las Vegas.
Using the Free Las Vegas Tram System to Get Around – Le Chic Geek
How to travel around the Las Vegas Tram system The monorail system in Las Vegas is expensive and rea
Taking the trams and monorails is one of the best tips for going to Vegas for the first time and preserving your energy!
---
Busses on the Las Vegas Strip
Bus service enables you to go from one end to the other for a small fee.
Even better, choose the sightseeing hop-on bus to travel up and down the strip!
Big Bus Las Vegas Hop-On Hop-Off Open Top Tour
Spend the day sightseeing in Las Vegas on this hop-on hop-off bus tour. Travel through Downtown Las Vegas and the Las Vegas Strip, enjoying panoramic views from the upper deck of the open-top bus. Climb off at any stop along the route for further exploration of the city's landmarks, going at you…
---
Rental Cars in Las Vegas
During our trip to Las Vegas, we rented a large van so that we could all travel to the strip together.  Plan ahead to see if renting a car versus ubering everywhere will be beneficial during your first trip to Las Vegas.  Sometimes it is just easier to dial up uber rather than walking far to the Vegas parking lots to your rental.
However, if you are planning some Las Vegas day-trips to places off the Vegas strip, renting a car might be a better option for you.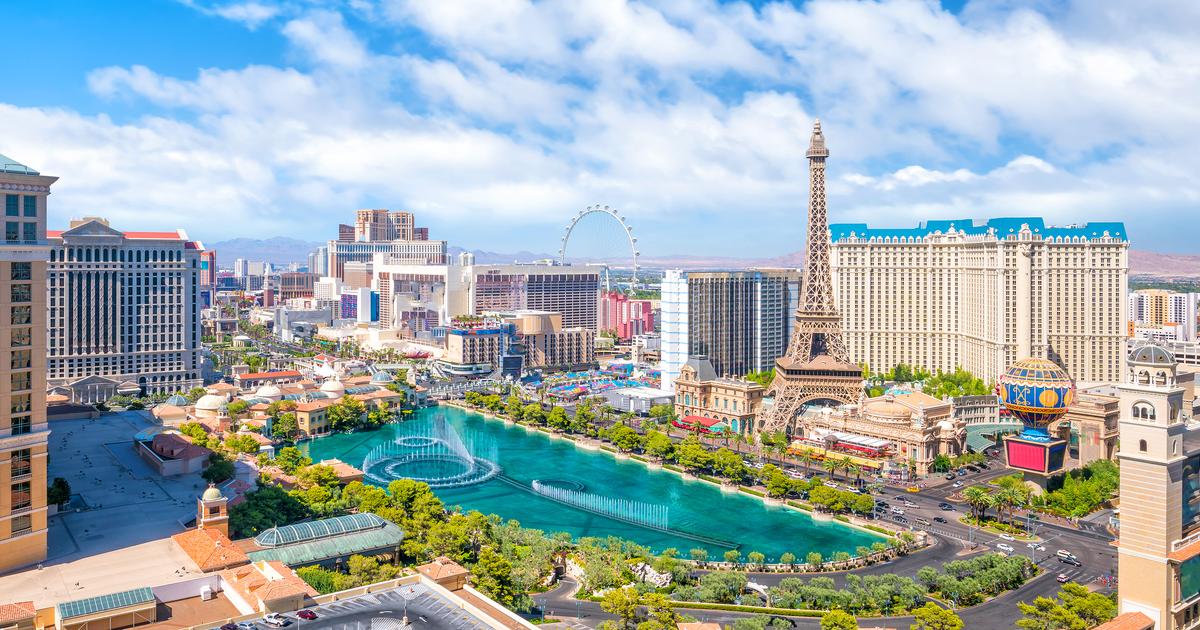 Car Rentals in Las Vegas from $28/day – Search for Rental Cars on KAYAK
Looking for car rentals in Las Vegas? Search prices for Ace, Advantage, E-Z Rent-A-Car, National, Payless and Thrifty. Latest prices: Economy $30/day. Compact $30/day. Compact $32/day. Intermediate $28/day. Intermediate $32/day. Standard $28/day. Search and find Las Vegas rental car deals on KAYAK n…
BRING IDENTIFICATION
You have to be 21 years or older to gamble or drink in Las Vegas.  This means that you should be 21 and over to BE in the casino.  Minors that are under 21 can walk through the casino in order to get to an attached hotel or restaurant without stopping or even pausing next to a slot machine or gambling table.
Bring your ID even if you look over the age of 30, 40, or even 50!!  Yes, even I had to present my ID a couple of times in Las Vegas.
GAMBLING TIPS: for the first trip to Las Vegas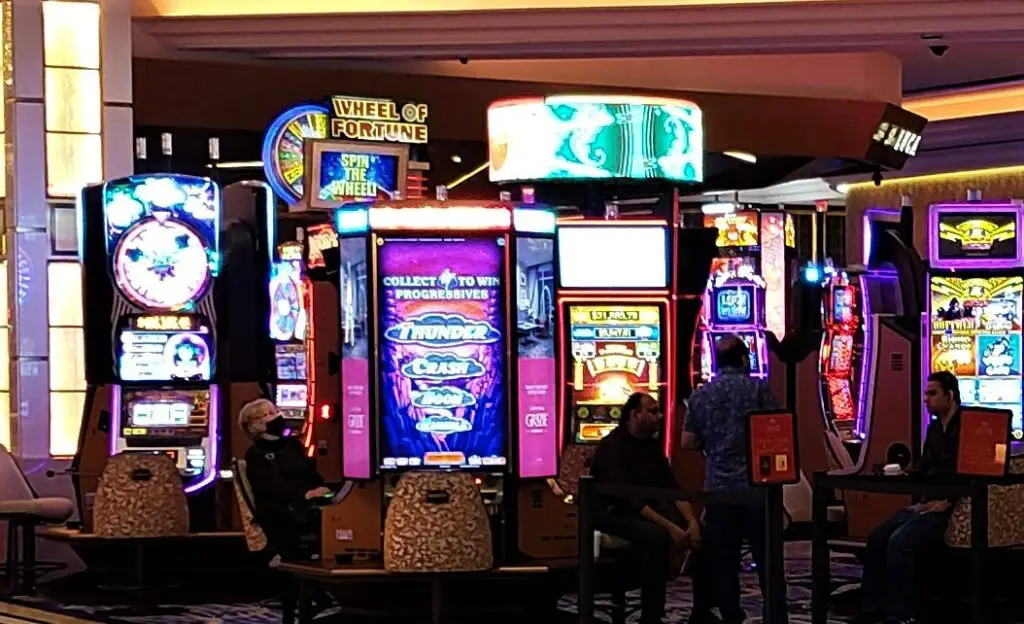 ---
Use these Las Vegas first time visitors tips for gambling if you are planning to visit the casinos, slots or card tables.
If you happen to be flying, Harry Reid International Airport is complete with slot and video poker machines right in the terminal. Resist the temptation to start plunking quarters into them. Instead, hop one of the airport shuttles that stop at each of the hotels on the famous Strip. The ride is fairly quick, and the price is far less than you would pay for a cab or limousine.
Once at your hotel, resist the urge to gamble madly during your first few hours. Spend your money wisely, and never take more than you can afford to lose. Many of the smaller hotels and casinos offer "small wager games" such as two-dollar blackjack. This means that your minimum bet can be as low as two dollars. This is perfect for the beginning gambler, as many of the high-profile hotels often have minimum bets that are no lower than ten dollars.
Make sure to cash out before you leave the casino.  THIS ONE HAPPENED TO US!  We had to make the long trek BACK to the casino when we realized that and it was NOT fun!!
Take advantage of Free Drinks!  Lots of casinos will offer free drinks to those that are gambling.  Enjoy them, but make sure to tip so that they come back with more!
---
Wondering where to gamble in Las Vegas – Try this handy list!
THE 10 BEST Las Vegas Casinos You'll Want to Visit – Tripadvisor
Top Las Vegas Casinos: See reviews and photos of casinos & gambling attractions in Las Vegas, Nevada on Tripadvisor.
Las Vegas Travel Tips for Casino Gambling
What to do during your first trip to Vegas
With so many events, shows, and various "only in Las Vegas" attractions to choose from, where do you begin? You probably won't have time to do or see everything that Las Vegas has to offer.
Planning a celebration in Las Vegas? Be sure to check out these great ideas for things to do for a party in Las Vegas!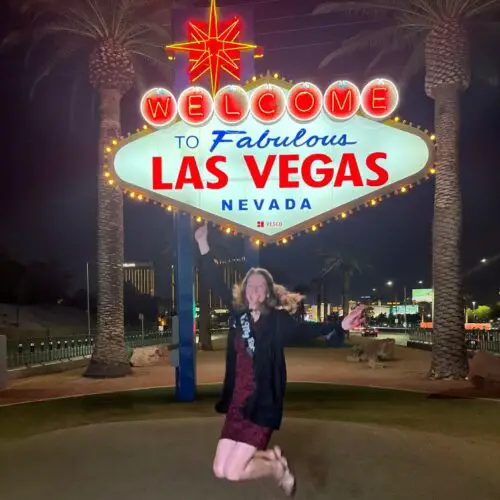 25 FUN Birthday Ideas in Las Vegas
Las Vegas annually ranks as one of the most visited tourist destinations in the world so there are many ideas for celebrating 50th birthday in Las Vegas.  There are so many activities to choose from that everyone at your party will be entertained from morning until night…. And even into the wee hours of the morning.
---
WHAT TO DO IN LAS VEGAS: Are there any free things to do in Las Vegas?
Use these Las Vegas tips and secrets to find out the best things to do on your during your first time going to Vegas!
Why not start with a whole list of interesting things to do that won't cost you a nickel? Just think of all those extra coins you can plunk into the slot machines instead.
Need Some Ideas? Try starting with my post about all the FREE THINGS TO DO IN LAS VEGAS.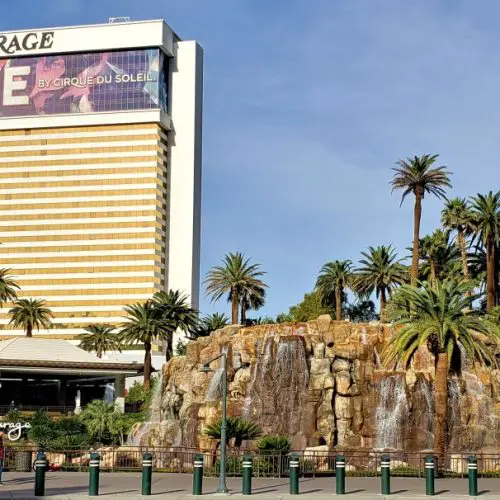 Cheap and FREE Things to do in Las Vegas
Are you looking for Free things to do in Vegas and cheap Las Vegas activities? You have come to the right place! There are a lot of free things to do in Las Vegas this is the ultimate list of all of them! Make this Guide to Las Vegas your handy reference! With that said,
One of the best FREE THINGS TO DO IN LAS VEGAS
Las Vegas Guide for First Timers! Things you should not MISS!!!
Las Vegas Sign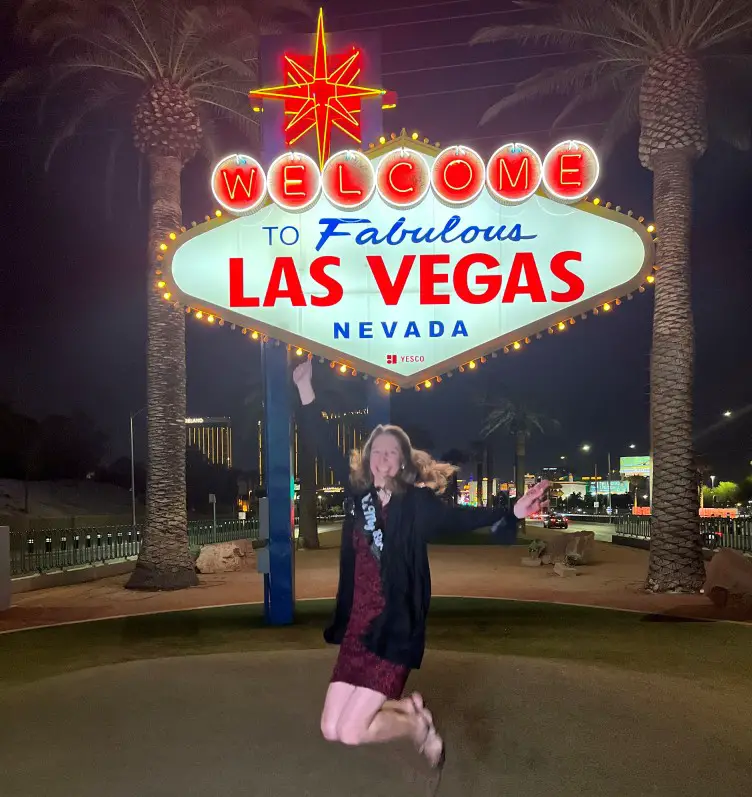 The Las Vegas Sign is definitely a must-do on your 1st time to Vegas.  There are actual MANY Las Vegas signs all around the strip, but there is only ONE Welcome to Fabulous Las Vegas Sign.
It is found in the middle of Las Vegas Boulevard South.
The huge 25-foot-tall sign is one of the most popular free attractions in Las Vegas and usually has a long line for photos.  Don't worry, the line tends to move fast.
Downtown Las Vegas Fremont Street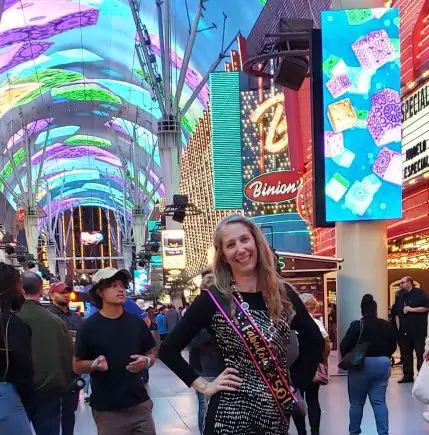 Fremont Street Experience
Filled with various street vendors performing their arts and crafts along with other special events, there is always something interesting to watch in Downtown Las Vegas. The liveliest time to go is after dark.
Whether you are a first timer to Las Vegas who is staying a few days or even a week, you will definitely be able to do quite a variety of things if you plan ahead!
Take time to see the famous Strip, the old Downtown Las Vegas and all of the popular Vegas attractions in both locations.
This guide for Las Vegas tips for first timers is full of important info! Did any of these hints help you plan your first trip to Las Vegas? Let me know in the comments if I missed any important tips and tricks for making your first vacation to Las Vegas an easy one!
Plan ahead, and enjoy your first time in Las Vegas!
---
Need help planning a stressfree vacation?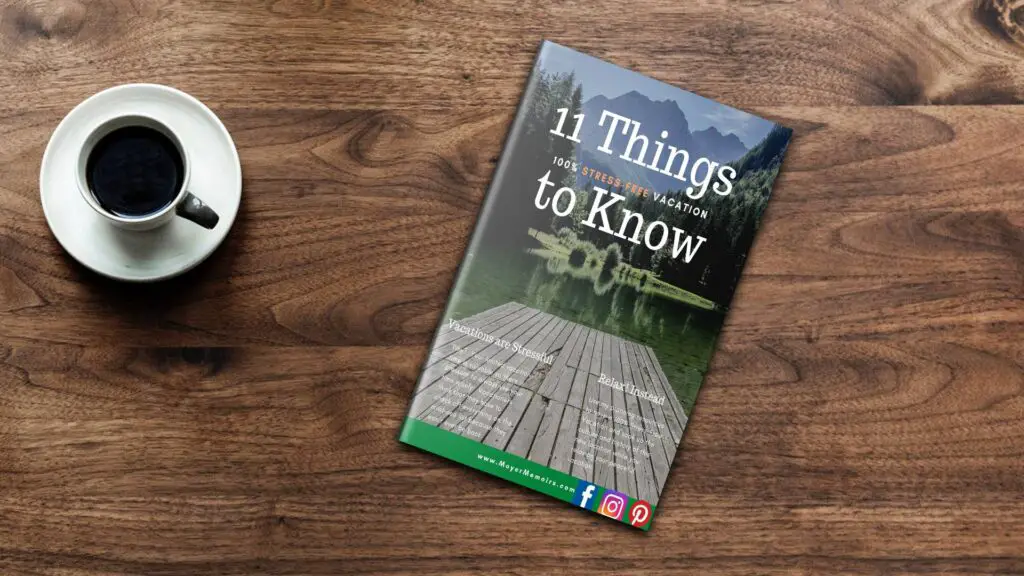 Get my FREE Guide to Planning a 100% Stress-Free Vacation by clicking this button. Also included is a BONUS spreadsheet to start you out and a Double Bonus Free Vacation Planning Session to help you fill out your vacation planning spreadsheet so that you are well on your way to a relaxing vacation
---
Like this post? Pin it for later!