DISCLOSURE: I may link to relevant products, companies or helpful info which may be affiliate links, meaning I may earn a small commission. As an Amazon Associate & other affiliates, I earn from qualifying purchases at no extra charge to you. The views & opinions are my own. Please see the disclaimer and privacy policy.
Last Updated on February 5, 2022
Happy Llamas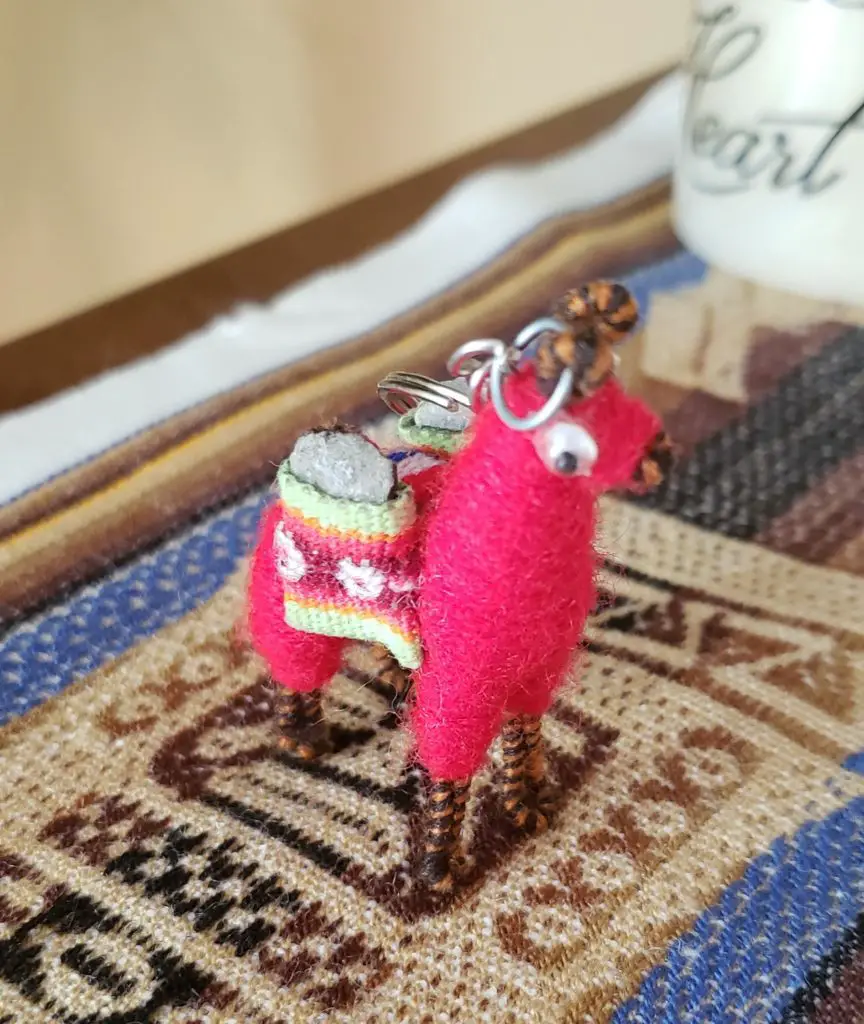 What souvenirs to buy in Ollantaytambo, Peru
I purchased these cute little llama keychains in the square in Ollantaytambo, Peru.  A local Peruvian lady was pedaling them while they were strung on a long piece of twine. 
How to buy souvenirs in the Sacred Valley, Peru
I wanted to buy a whole bunch of them, so we sat down in the square so that I could pick out the colors. She then had to unstring all of them until she reached the proper colored llama.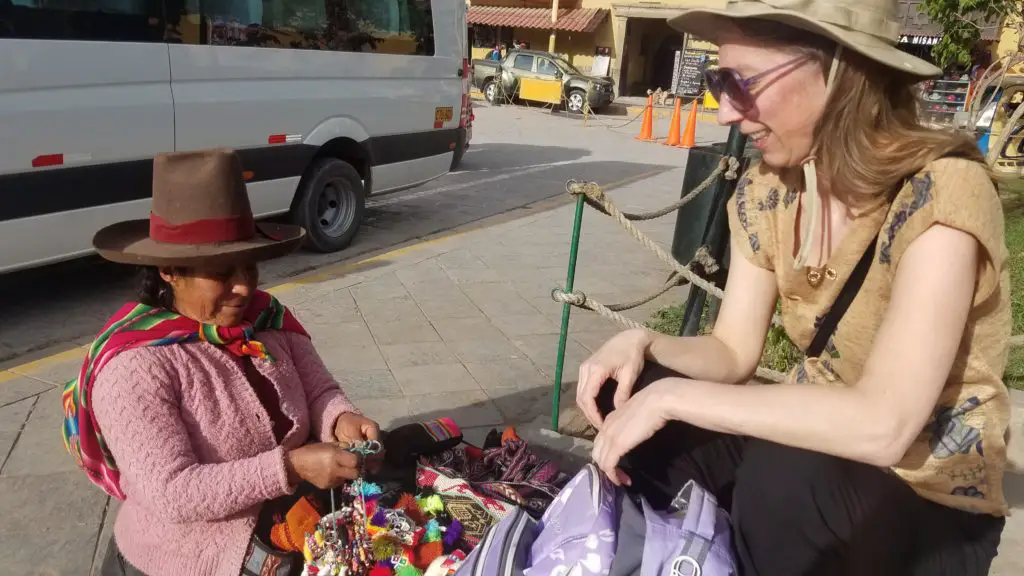 She spoke not a word of English and I spoke not a word of Spanish –other than Gracias-, so it was a friendly conversation based on putting up fingers for the number of llamas and pointing to which ones I desired.  She was very pleasant and friendly, but didn't have many other customers that I could see.  Ollantaytambo has yet to become a popular tourist destination, so the square was only filled with locals shopping at the small shops for their daily food supplies, petite Peruvian women carrying colorful sacks on their backs, and taxi drivers pestering anyone that paused on the sidewalk.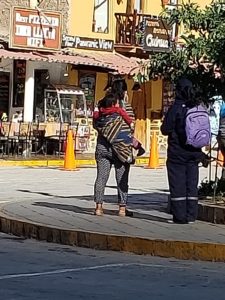 Ollantaytambo is a quaint little town
The proof that Ollantaytambo has not yet become a tourist town was my search for postcards. It was a long and painful quest looking for these mementos to send to family back in the states. When I did finally find a little shop that had a supply of postcards, they were yellowed with bent corners from years of sitting on the shelves!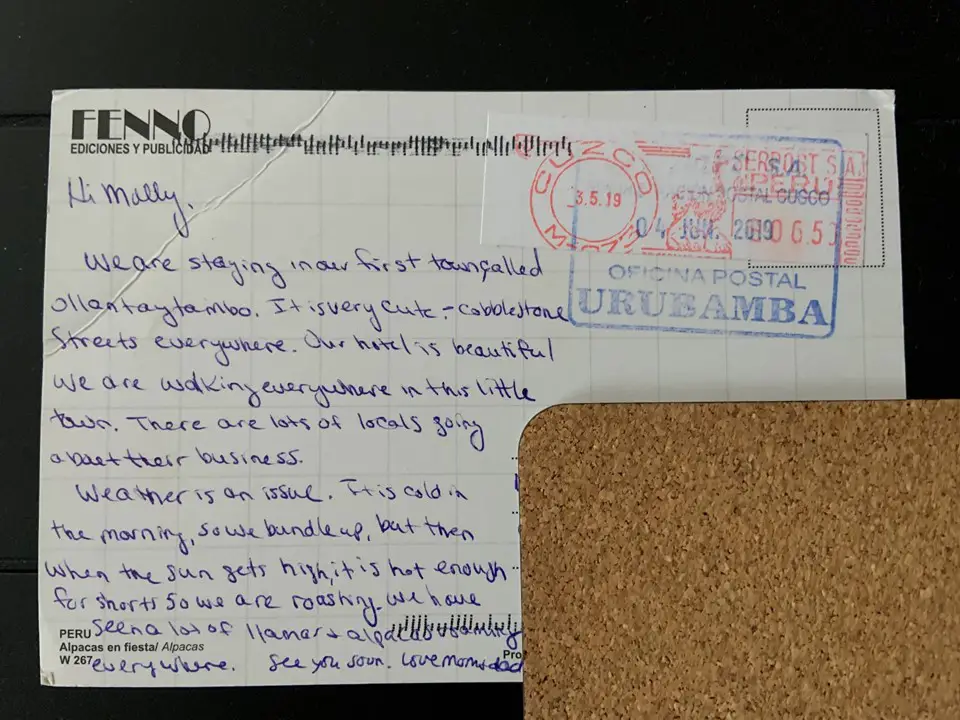 Sending postcards from Peru
Finding the post office, which was a dark hole in the wall in the basement of a building, was another scavenger hunt. The post office was only open some strange hours unknown to us, so we had to keep walking by until finally, the door was open. I was truly amazed that any of the postcards made it to their final destination. Sorry, Marilyn, your postcard is somewhere in limbo!
What's a Llama?
If you forgot what a llama was, don't forget to go back to the review article posted on the blog What's a Llama?  This blog post details the key features of the llama and what to look for as taught to us at our first tourist stop in Peru.