DISCLOSURE: I may link to relevant products, companies or helpful info which may be affiliate links, meaning I may earn a small commission. As an Amazon Associate & other affiliates, I earn from qualifying purchases at no extra charge to you. The views & opinions are my own. Please see the disclaimer and privacy policy.
Last Updated on August 28, 2023
Why Take a Cruise on Carnival?
We are new empty-nesters, living it up and enjoying our new-found freedom.  We decided that the best place to celebrate Halloween was….on a cruise ship!  The Carnival Halloween Cruise was just the kind of entertainment we needed!
Previously having sailed with the kids on Disney cruise line, we chose to become adults and sail on Carnival.  It was quite a difference, but we definitely enjoyed our Halloween cruise. Also, see my review of the European Cruise line and their huge MSC Meriviglia to compare to American lines.
---
---
Top 5 Reasons to CRUISE NOW
Cruises have initiated pandemic safety protocols. Safe vaccinated cruises are offered!
REDUCED deposits. As incentives to BOOK NOW cruiselines are offering very low deposit requirments
Many cruiselines have their newest ships on SALE
ALL SHIPS are CHEAP prices
Warm destinations are definitely possible!
---
---
---
---
Here are the top 5 reasons to take a Carnival Halloween Cruise.
1.

The Ship.

  Our ship was Carnival Liberty.  She was beautiful. Somehow they must have hidden all the kids on board. I hardly ever saw any of them It was quite nice!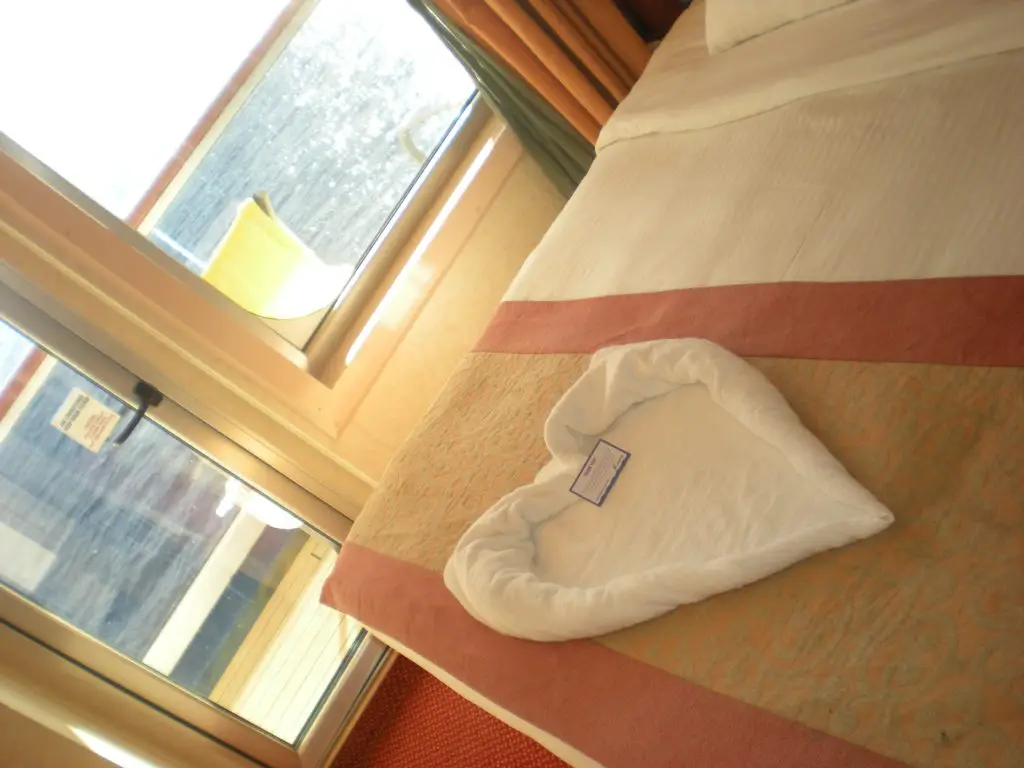 It was a little chilly for some people when we boarded in the crisp October Florida weather.  Soon we sailed south and warmer temperatures arrived.  The pool area was very enjoyable in the warmer weather.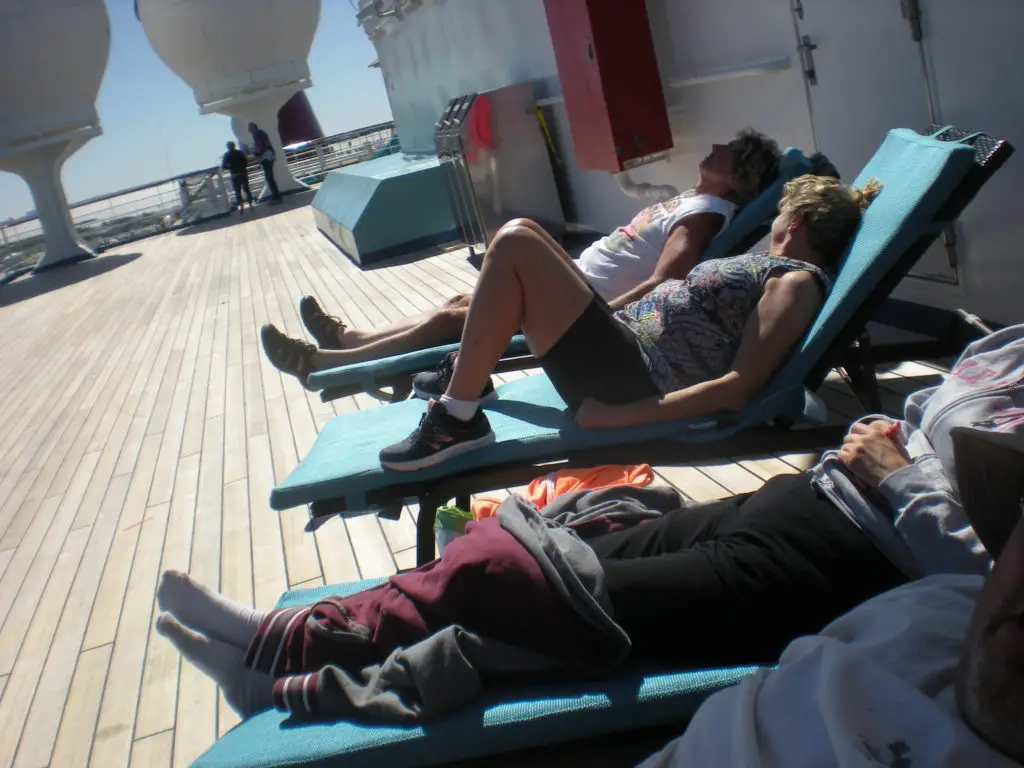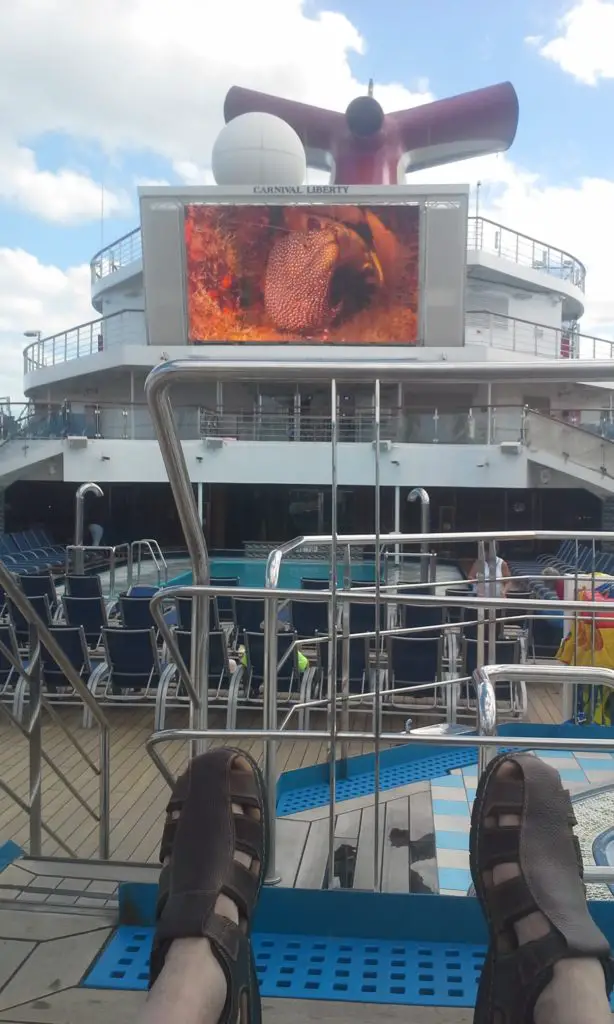 Splurge on a balcony.  It is great to sit outside on the balcony when everyone else has their suitcase but you.  You can spy on the luggage guys and spot yours on its way up to your cabin. 
Balconies are also a great place for the guys to bond while the women freshen up. Sometimes that takes a while, so they get to also enjoy the sunsets.
2. Halloween Costumes.  There is a gathering outside of the casino for anyone wearing a costume.  Of course, we participated.  Halloween is my favorite holiday and I love dressing up. It is even more fun when your partner (in crime!) joins you to make a dynamic duo.
The cruise staff judged the adults in many different categories.  The finalists were brought on stage for the audience to determine the grand prize winner.  Many costumes were elaborate, so it was fun to look around. I wondered how some of these fancy costumes were packed into the tiny cruise suitcases. For the costume judging, we were all packed in the lobby and there was barely any room to move around. Alas, it must have been too crowded and the staff did not see us in our costumes since we were not picked as finalists!
After the costume judging, there was a costume parade so that all the people that participated could strut our stuff in our costumes in front of the party-poopers that didn't dress up.
3. Halloween Treats.  Extra goodies during this spooktacular time of the year.  After feasting at the buffet there is always room for more sweet treats.
 4.

Entertainment.

  We enjoyed the more 'adult' entertainment on this cruise ship.  We went to hear the comedian every night and were able to laugh at the rated 'R' humor without kids present.  Up on the pool deck, we witnessed the Hairy Chest contest in the afternoon, where bare-chested men competed for this title mainly by exhibiting their dancing hip movements.  Somehow the man with the least hair on his chest won this contest.
The Love and Marriage Show.  This is similar to the Newly-wed Game of long ago.  Couples are brought on stage in this R-rated show to be questioned as they discuss their sex life (hereafter referred to as Ice Cream as the announcer did on stage).  Participants were picked based on a TARZAN call.  Hubby called upon his inner jungle spirit and had the performance of a lifetime when his yell echoed through the whole hall and the MC called us directly on stage! Yay?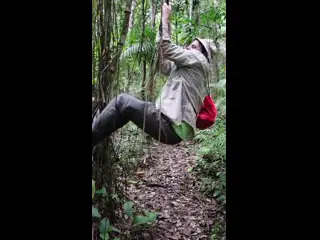 The audience voted on the winners as they revealed intimate answers about their Ice Cream with the last challenge being a passionate kiss for the audience to judge.  The good thing is that our friend's phone died and what happened in that theater shall never be revealed or posted on the blog!  Sorry Pam, no blackmail! Throughout the remainder of the cruise, random passengers would ask us how the ice cream was. Quite unnerving!! We won a fabulous prize that we will treasure always.  I have seen these beautiful Carnival trophies for sale on eBay, but ours was won authentically and I have the fond memories of that traumatic event to prove it.
 5. The Bahamas and the Islands.  No more sweatshirts and coats, only beautiful sun.  Stops in Nassau and the cruise line's private island can be secluded, tropical and so relaxing if you pick the right excursion.  Relaxing on the beach is the perfect conclusion to the Halloween party fun and a relief from our hectic life of chaos.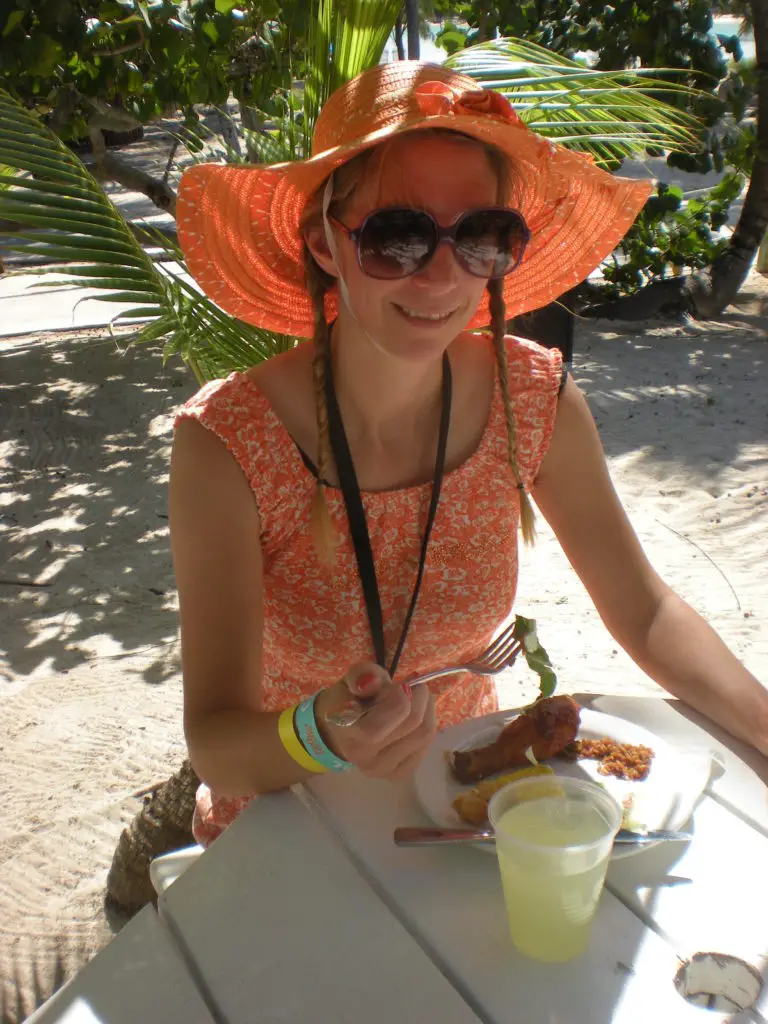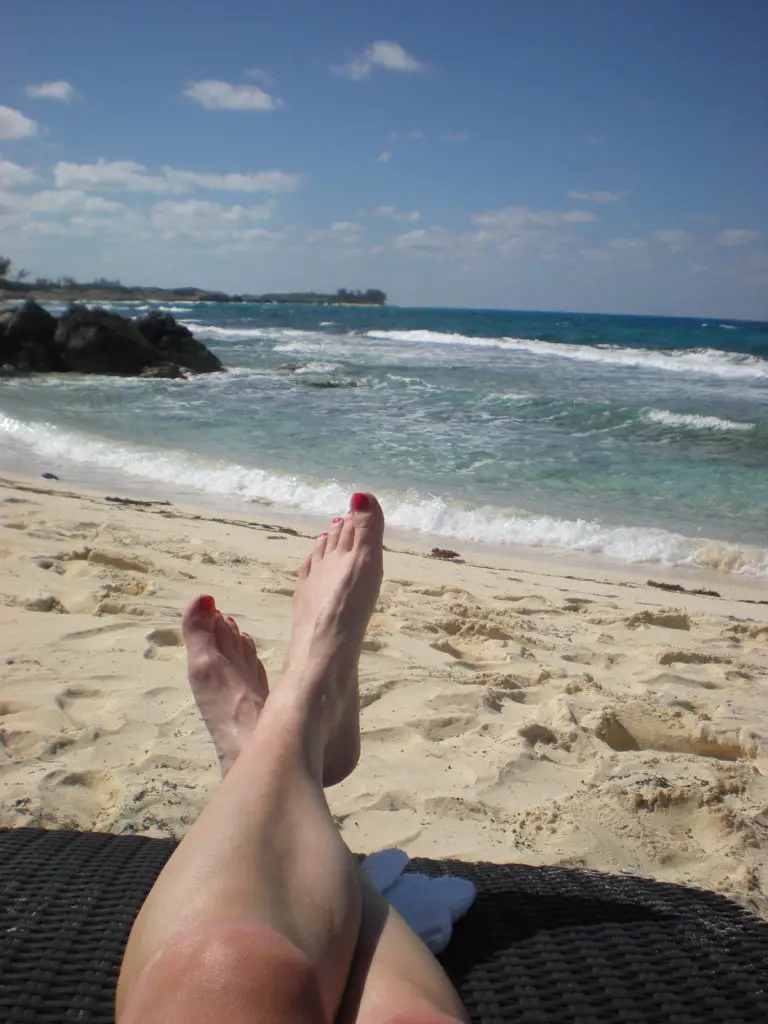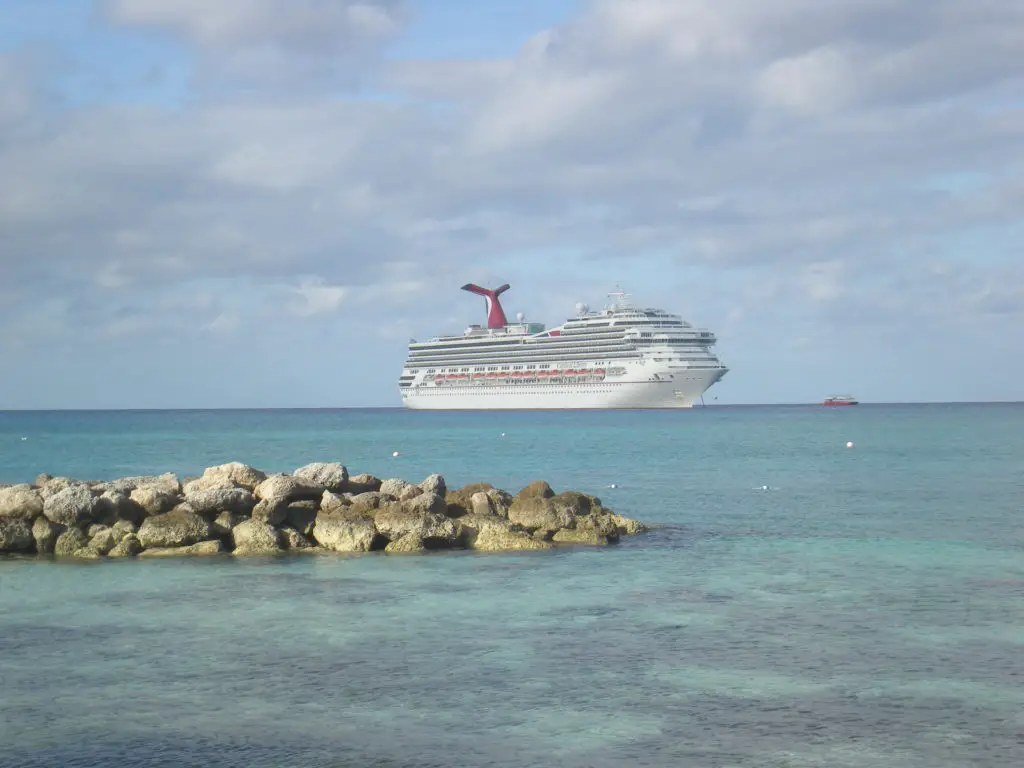 ---
Halloween is a great time to travel. Some of the best places to visit in October can be seen by CRUISESHIP! Will you take the next Halloween Cruise???
Take a Cruise! PIN THIS POST!