DISCLOSURE: I may link to relevant products, companies or helpful info which may be affiliate links, meaning I may earn a small commission. As an Amazon Associate & other affiliates, I earn from qualifying purchases at no extra charge to you. The views & opinions are my own. Please see the disclaimer and privacy policy.
Last Updated on August 6, 2022
Why Vacation in Trinidad?
Ever since I can remember, Trinidad and Tobago has been on my Must-See list.  I have a best friend named Deowatie that lives in Trinidad and has been my corresponding penpal all of my life.  Our parents signed us up in grade school so that we could get writing practice and learn about different cultures. 
Deowatie sent me letters about her life in Trinidad and I gave her the details about my busy life in Midwestern USA.  Our letters traveled via the postman and seemed to take forever to arrive.  Her letters always gave me a taste of experiencing culture in Trinidad but I always dreamed of being there in person.
We were quite happy, finally, with the invention of the internet so that we could switch to instant communication via Facebook messenger.  We constantly talked about visiting each other and meeting face to face.  Invitations were sent back and forth for various events and holidays and it just never seemed to work out. 
The Hindu Wedding Invitation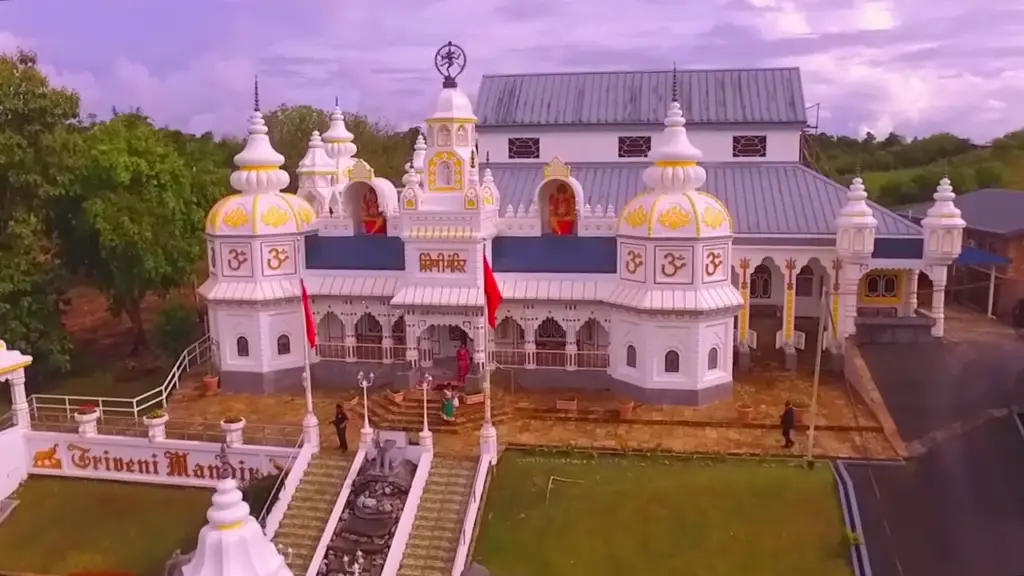 Recently, I received an invitation to Deowatie and Mitra's wedding, to be held at the beautiful place of worship called Triveni Mandir, which was built on the principle of Dakshina, giving back.
There are many Hindu temples in cultural melting pot of Trinidad, the most well-known is the Temple of the Sea.
She gave me a couple of months' notice.  Now is the time!  I didn't want to have any regrets, so I jumped at this opportunity to experience her culture. I started making plans to not only go to finally go to Trinidad but to participate in her Hindu wedding traditions. 
At the top of the wedding invitation is a divine Hindu mantra scrolled in elegant writing.  It reads in English: O Lord Ganesha of Large body, curved trunk, with the brilliance of a million suns, please make all my work free of obstacles, always.  Lord Ganesha, the beloved elephant god, is the remover of obstacles and this chant is used at the start of a prayer or ritual that involves new adventures, like a wedding.
---
---
Planning your own Vacation in Trinidad
There are so many things to do on the islands of Trinidad and Tobago. If you are planning your own trip to the sister islands, bookmark & visit my other page with a big long list of fun activities and things to do in Trinidad and Tobago. The list is long & you won't have time in your itinerary for everything, but there will definitely be something to do every day of your vacation!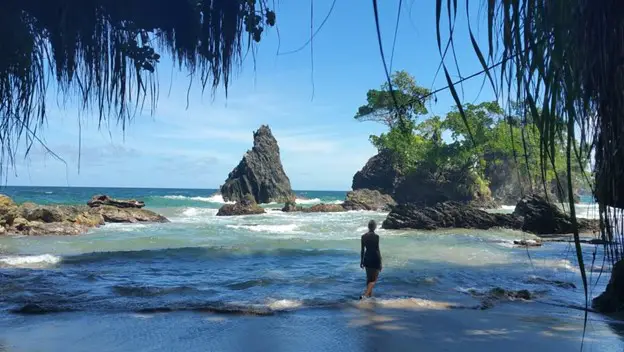 Fun Things to do in Trinidad and Tobago: Sister Islands in the Caribbean
There are many fun things to do in Trinidad and Tobago, a few miles off the Venezuela coast. The islands are one of the Caribbean's most diverse, under-rated, & underexplored travel destinations.
---
---
Where to stay in Trinidad
Make sure to reserve one of these luxurious top hotels located in Trinidad from the ultimate list. OR choose a secluded AirBNB and make your vacation one to remember.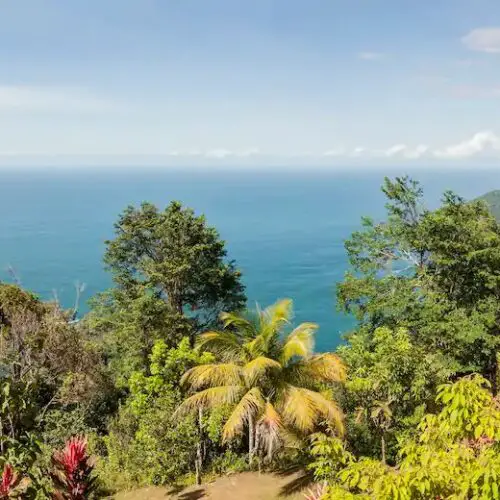 Best AirBNBs & Caribbean Hotels in Trinidad and Tobago
Reserve one of these resort hotels in Trinidad and Tobago surrounded by luxury, beaches, & good food. -or find something more intimate with a top-notch AirBNB
---
Travel Companions
My young adult twin daughters came with me on this new experience trip of a lifetime. It means so much to me that my daughters still want to vacation with their mom. Thank you, Marilyn and Maddy. I am learning how to successfully travel with them now that they are adults. There are several key concepts in mother-daughter travel that are important to realize as they get older and I have to learn to adapt to them.
Where is Trinidad and Tobago?
Trinidad is located just off the northeast coast of South America.  It is in the southern Caribbean, in fact, it is the southernmost island country in the Caribbean, and is only 7 miles from Venezuela.  Trinidad is a country that is well-known for its mix of African and Indian cultures, as reflected in their Carnival and Diwali celebrations as well as being the origination of steelpan and limbo!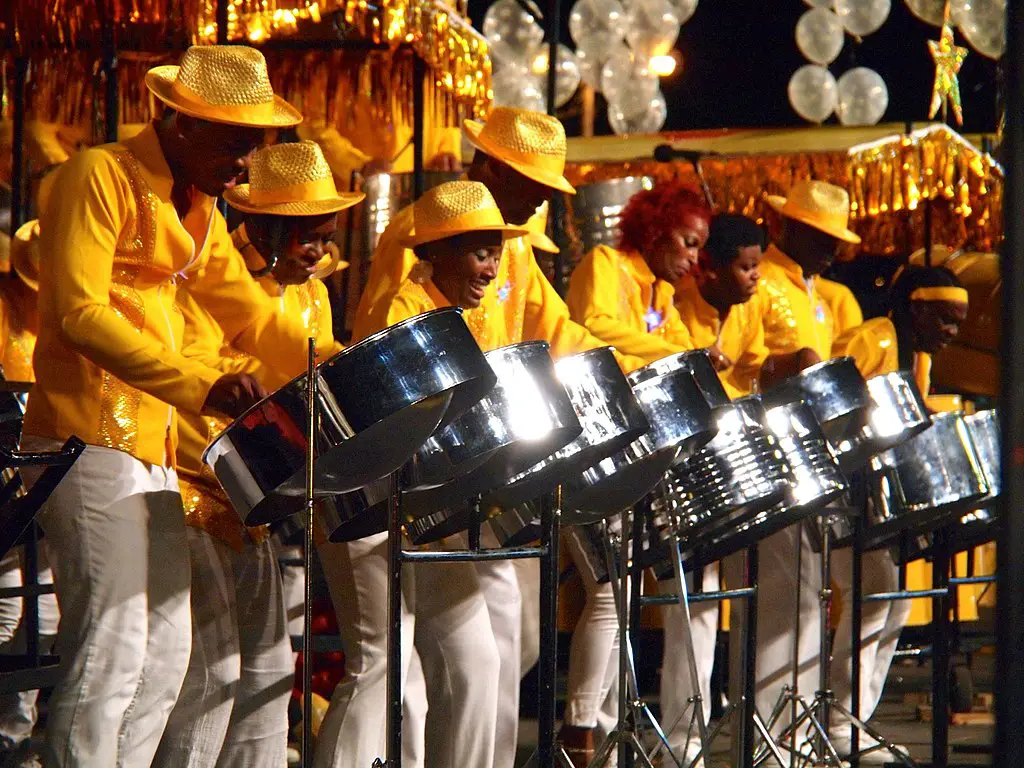 Our Adventure begins
Experiencing Trinidad on a vacation with daughters
From Cleveland north to Toronto for a few hours layover, and then we finally flew south and made it to Trinidad.  We landed at 10:15pm, right on time at Piarco International Airport.  We de-boarded and took our first snapshots of the Welcome to Trinidad sign.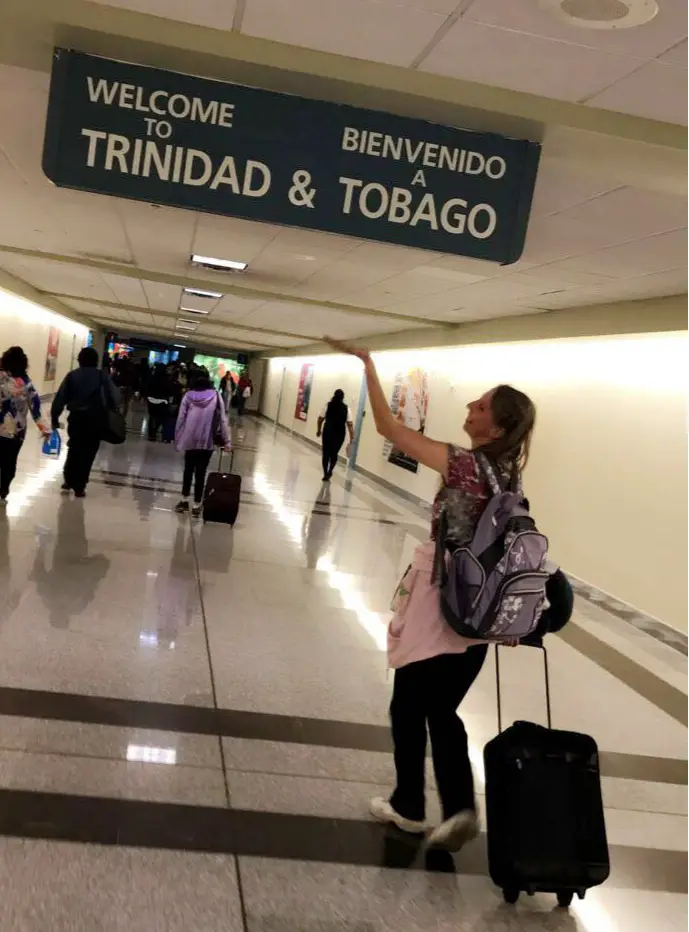 We were all smiles until we saw the lines for customs and immigration.  The line snaked around endlessly and appeared to never move.  I discovered that Deowatie had already sent me 2 messages wondering where we were.  I quickly sent her an exclamatory message that we would not be there anytime soon.  In her calm manner, she replied that they were there waiting for us when we got through.  I needed to take a chill lesson from her and calm down or I wasn't going to make it through this line. 
Suddenly, the security guard came up to the group in front of us and motioned for them and everyone behind to follow into a newly opened line! WHAT?  I felt bad for millions of people that were still in front of us….that were now behind us because in our new line we were NEXT to be helped! Well, THAT certainly sped things up a bit.
Happy greetings and introductions followed quite soon in the airport from Deowatie and her fiancé Mitra.  Snacks anyone?  After those miles of traveling we got some fast food to tide us over until we could have a decent meal.
They loaded us and all of our luggage into the car and drove to their house.  Driving on the left side of the road?  New experience for us!  We were quite tired.  We welcomed their hospitality and comfortable accommodations and fell right to sleep upon our heads hitting the pillows.
I am a really picky eater, so I was worried about meals in the Caribbean.  Isn't the food supposed to be spicy?  Deowatie prepared our first home-cooked Trinidad meal.  The meal was vegetarian and I was pleasantly pleased that my taste buds cooperated. I loved it and actually wished that there were more leftovers.  We feasted on basmati rice, veggie chicken with pigeon peas.  It was delicious.
Indian Expo Shopping for Hindu Wedding Attire
Deowatie told us that Hindu weddings were fancy and most guests attending the wedding at the Beautiful Hindu temple would be in traditional Indian clothes.  We didn't own any of those, so she took us shopping at the Indian Expo Center.  These are merchants from India who bring traditional clothes and items direct from India to Trinidad to sell.  With almost 50% Indian population in Trinidad, there is a large demand for Indian clothing, which is worn for most Hindu festivals like Divali, Puja, and weddings.  The colors and the glitter at the Indian Expo Center booths were astounding!  Sensory overload!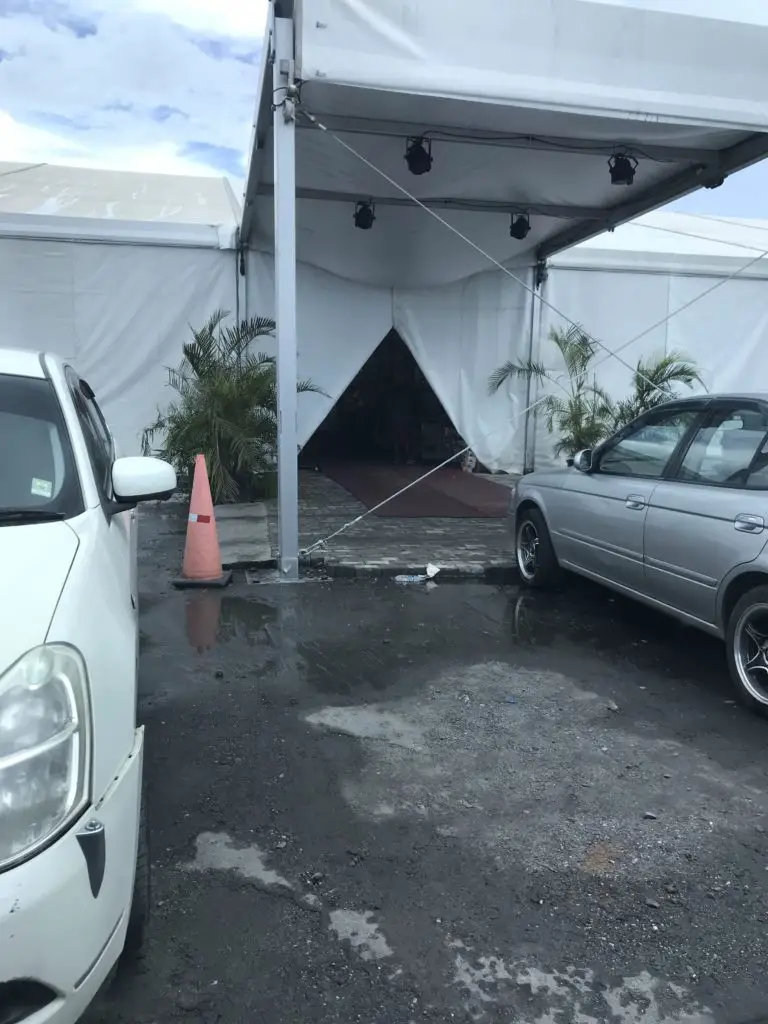 Deowatie told us that nothing would be considered too fancy and we should get whatever we thought was beautiful.  Well, to me, it ALL was beautiful so it was really a difficult shopping experience for me and very hard to pick JUST ONE.  The twins seemed to quickly decide on saris and the shop owners were quickly whipping out different colors and patterns for them to try on. 
A sari is a long single piece of fabric with a decorative endpiece that is worn wrapped around the waist and then draped around the shoulder.  Flashes of every color were being shown to each of the twins as the shop owners tried to position themselves for prime spots in the purchasing frenzy.  Bargaining was the norm here and Deowatie was a pro, so I was happy to have her on my side.  The twins' saris were quickly decided and they both had smiles on their faces.
I decided on the color purple and wanted something that didn't show my midriff.  I fell in love with all the gold bling on a certain lehenga that of course –showed the belly!  Oh well, I'll just wrap the drape around myself and hike up my skirt!  We also purchased our shoes and gold bling jewelry at the expo.  What a fun shopping day! You will get to see our final purchases in the Trinidad wedding blog article.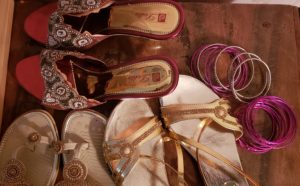 One funny point of information here is the currency in Trinidad is dollars.  However, the exchange rate to our US dollars at the time was approximately 0.15 USD.  So, it was funny for us to see signs for a sandwich for $30 dollars!
On the way home from the Indian Expo, we stopped for some common Trinidad street food called Doubles.  It is a snack that is sold almost everywhere on the island at any time of day but is traditionally a breakfast food.  It is made from 2 pieces of fried dough (barra), hence the name doubles, and filled with curried chickpeas (channa).  You can order it anywhere from no pepper (which is my flavor!) to slight pepper, to lots of pepper (I was told this is fire engine hot).  We ate them on the side of the road with our fingers. The object was to break off pieces of the barra to scoop up the channa.  Even with the instructions on how to properly eat them, we got very messy but really enjoyed the delicious treat.
---
Learn about other Trinidad Street Food HERE
---
---
Mehendi for Hindu Wedding Ceremony Preparation
The Mehendi Ritual was to be held in the evening before the wedding ceremony.  The bride would have henna applied to her hands, arms, and feet.  It is said that if the resulting color of the henna application is dark and beautiful, then she will be blessed with a loving husband.  After this ceremony, the bride must not step out of the house until her wedding.
The twins and I also took part in Mehendi.  The artist took her time in the application and she spent many hours free-hand drawing intricate designs.  Once applied, the henna took several hours to dry.  We were to sleep with socks over our hands so that we didn't mistakenly sleep with our cheeks or chins on our henna, which would result in artwork on our face where we didn't particularly want it.  The artist said that she made the henna herself with all-natural ingredients.  It should last on the skin a week or two depending on how much swimming we did.
Preparing some Indian Sweet Treats
One of the wedding preparations that we helped with was the making of Laddu.  Laddu is a traditional Indian sweet that is typically made of a flour base batter along with cashew, saffron, and cardamom.  They are rolled into balls and are a popular savory treat at engagements, weddings, and other special celebrations.
Sightseeing at Maracas Beach
One of the site-seeing trips that we were able to make was a trip to Maracas Beach.  This was an hour-long journey over the Northern Range.  On our way, we stopped to sample the local drink from a guy selling from the back of his pickup truck. He sliced open the coconut and gave us a straw.  I never drank from a coconut before!  It was warm and the coconut taste was a lot milder than I was expecting. 
We continued our way up the mountain with a quick look at the view at the top, but it was short-lived because the area is populated by lots of bugs.  The bugs chased us back into our car and drove on through the mountains, watching millions of the critters smash into the windshield.
As we drove on, we heard stories of all the rain that had occurred recently making the side of the range and the roadway very muddy. We came upon a pass that was one-way and we were worried that there would be a mudslide that would prevent our return home!
---
---
Click here for more Fun Things to do in Trinidad and Tobago
---
---
More Trinidadian Specialties – Bake and Shark
Upon arriving at the beach we staked out our spot and then went to grab some lunch.  Trinidad, and especially THIS beach, is known for the Bake and Shark dish.  It is a Trinidadian fast food of fried flatbread and yes…shark meat.  Additional ingredients like lettuce, coleslaw, pineapple, and other condiments are also set out to top the street food dish.  I went to the food stall but just could not order one.  I got a veggie bake instead and we went back to relax on the beach and enjoy the warm Caribbean air. 
We all relaxed on the sand while politely declining the occasional passerby that wanted to sell us a beach chair or jewelry.  The wedding was coming up soon and the excitement was growing over this grand event.  We let the sun soak into our skin as we contemplated all the culture we were experiencing on this trip.
Anticipating Deowatie's Hindu wedding
Our experience attending the Hindu wedding was new and exciting for us and was the focus of a separate blog post so that I could devote the attention to detail that this beautiful event deserved.
Continue traveling to Trinidad and read the culmination of our trip by attending the BEAUTIFUL HINDU WEDDING CEREMONY. This post was completed to celebrate the anniversary of this sacred event!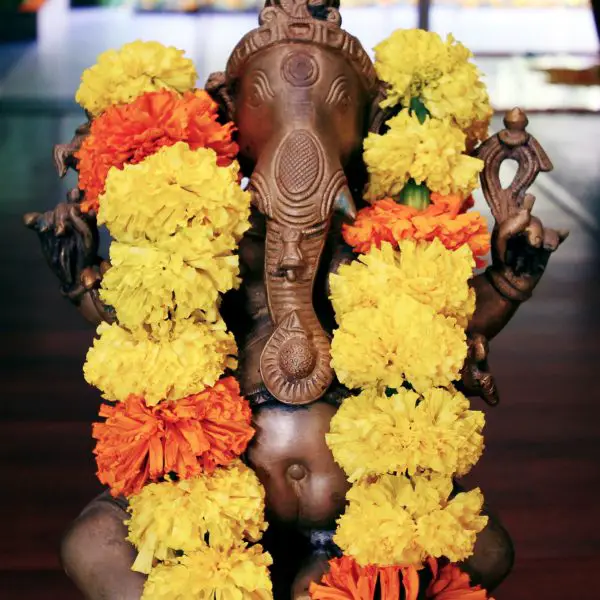 HINDU WEDDING TRADITIONS IN TRINIDAD
Learn about Hindu wedding traditions in Trinidad including what to wear to a Hindu wedding and what to expect for the pre-wedding ceremonies like Maticoor Night. The wedding is long and full of rituals honoring the couple's love and devotion.
Like this post? PIN IT for later