DISCLOSURE: I may link to relevant products, companies or helpful info which may be affiliate links, meaning I may earn a small commission. As an Amazon Associate & other affiliates, I earn from qualifying purchases at no extra charge to you. The views & opinions are my own. Please see the disclaimer and privacy policy.
Last Updated on July 11, 2022
A Historical Site & Museum Guide for Cleveland Ohio
Cleveland is a great destination in Ohio along the southern coast of Lake Erie. It is home to many attractions that are worth a visit. The Cleveland historical sites and museums are mainly located right downtown or in University Circle, while a few are scattered within driving distance.
The Best Cleveland Historical Sites and Museums
Best Museums in downtown Cleveland
Cleveland's Northcoast Harbor area is home to some world-class museums. There are high-quality educational centers that are entertaining for any age.
The Rock and Roll Hall of Fame and Museum
Location: 1100 E 9th St, Cleveland, OH 44114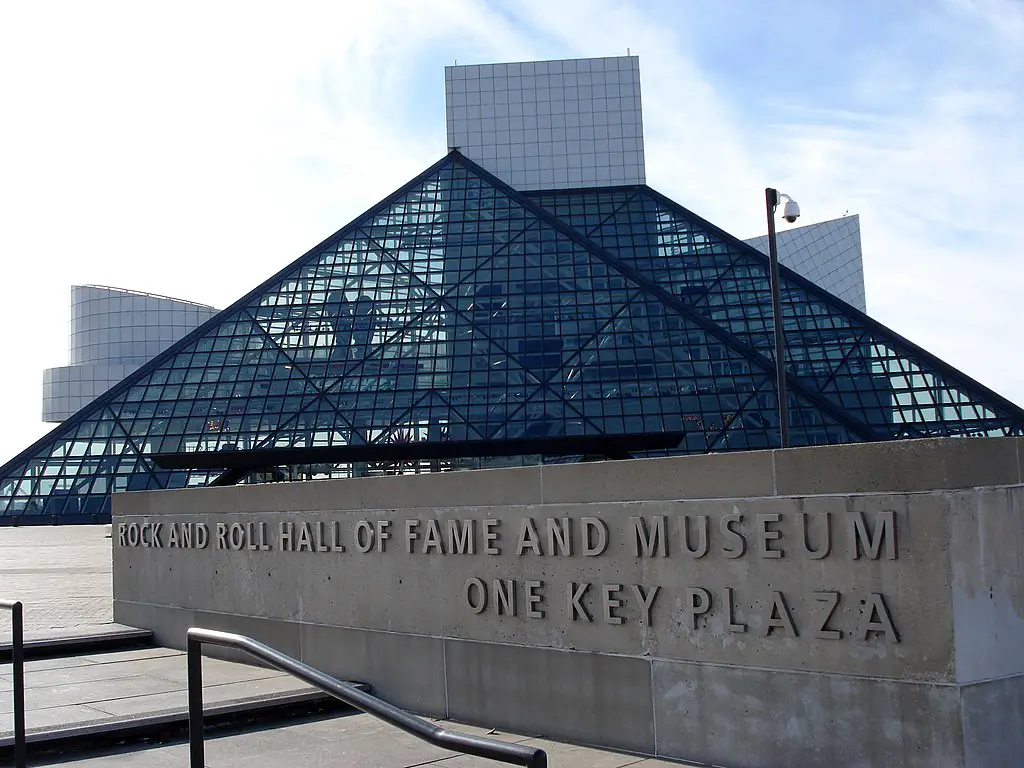 The Rock and Roll Hall of Fame and Museum is in downtown Cleveland and sits prominently on the shores of Lake Erie with its unique architecture. It is affectionately called the 'Rock Hall' and is known for its geometric forms that seem to rise out of Lake Erie. It is a beauty from all angles and you can capture a great view of the city on the north end of the building.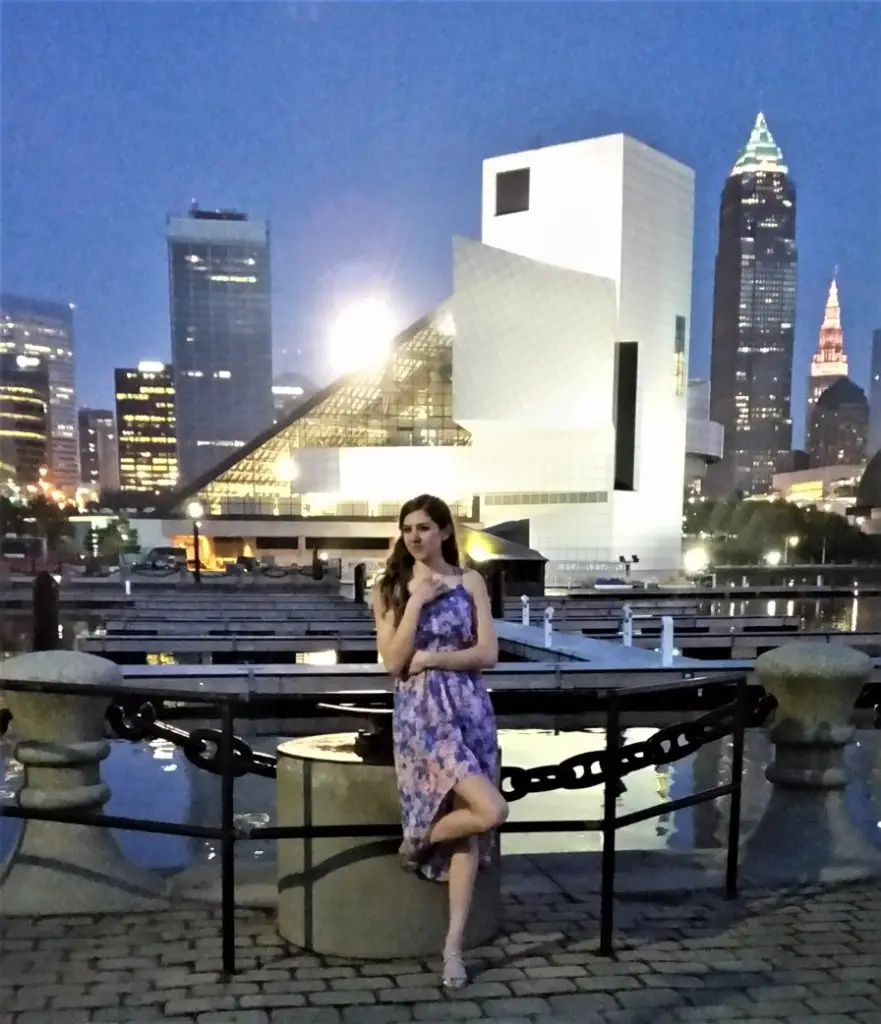 It houses a large collection of unique items in its music collection that spans a century of rock and roll history. Interactive exhibits, films, videos, and sentimental artifacts are displayed throughout the facility. The Museum also offers programs for the public such as concerts, lectures, panel discussions, and film series.
This museum was opened in 1995 and continues to coordinate the annual induction of Rock and Roll Hall of Fame members.  Nowadays, the induction ceremonies alternate yearly between New York and Cleveland, bringing in a significant number of tourists to each respective city during its time to host.
Rock and Roll Hall of Fame Admission in Cleveland
The Rock & Roll Hall of Fame is alive with the passion and spirit of music that has reinvented itself time and again and touched generations of fans! Whether you're Mr. Speed or want to Take It Easy, you can catch the excitement on a self-guided tour of our spotlights, stories & exhibits.
Great Lakes Science Center (NASA Glenn Visitors Center)
Location: 601 Erieside Ave, Cleveland, OH 44114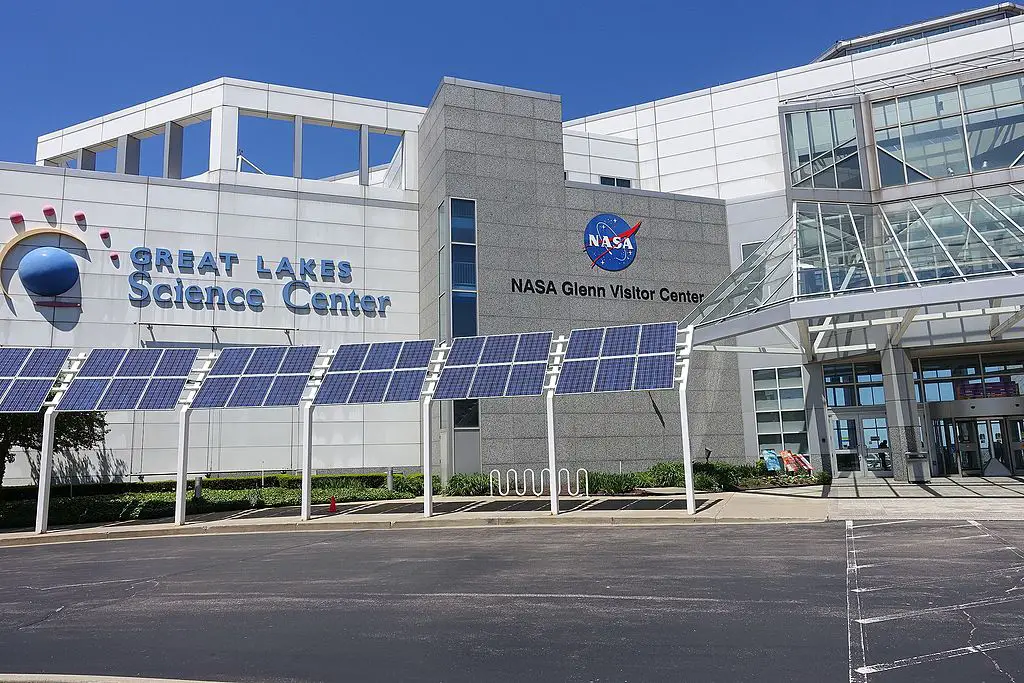 Located right next to the Rock and Roll Hall of Fame, The Great Lakes Science Center opened in 1996 and is a great example of the success of using alternative energy.  There is a wind turbine located in the front of the building which provided 7% of the museum's electrical needs, while there are also solar panels located on the roof that provide a large amount of the power for the lights.
The Great Lakes Science Center supports science, technology, engineering, and math (STEM), and conducts daily science exhibits and demonstrations. Many of the featured exhibits focus on the environment of the Great Lakes region since it is located right on the shore of Lake Erie. 
This is also the location for one of the nation's eleven NASA Glen Visitor's Centers, a primary facility for aeronautics and space research.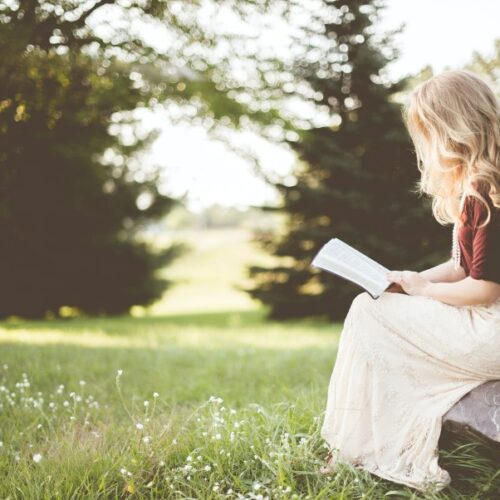 10 Books Set in Ohio: Fictional trip to the midwest state
In a time when we can't physically travel, there are plenty of ways for us to travel inside our minds. Here are ways to explore through books set in Ohio. From fictional towns to big cities, let's armchair travel to find out the best books in Ohio.
Cleveland Museums in University Circle
University Circle is an area on the east side of Cleveland that has one of America's densest concentrations of cultural attractions.  USA Today ranked 'The Circle' as the Best Arts District in America in 2021.  If you stay in this area alone, you can certainly fill your itinerary with many things to do in Cleveland!
Here are just a few of the best northeast Ohio museums and sites to see in Cleveland that are located in University Circle.
Cleveland Museum of Art – (FREE)
Location: 11150 East Blvd, Cleveland, OH 44106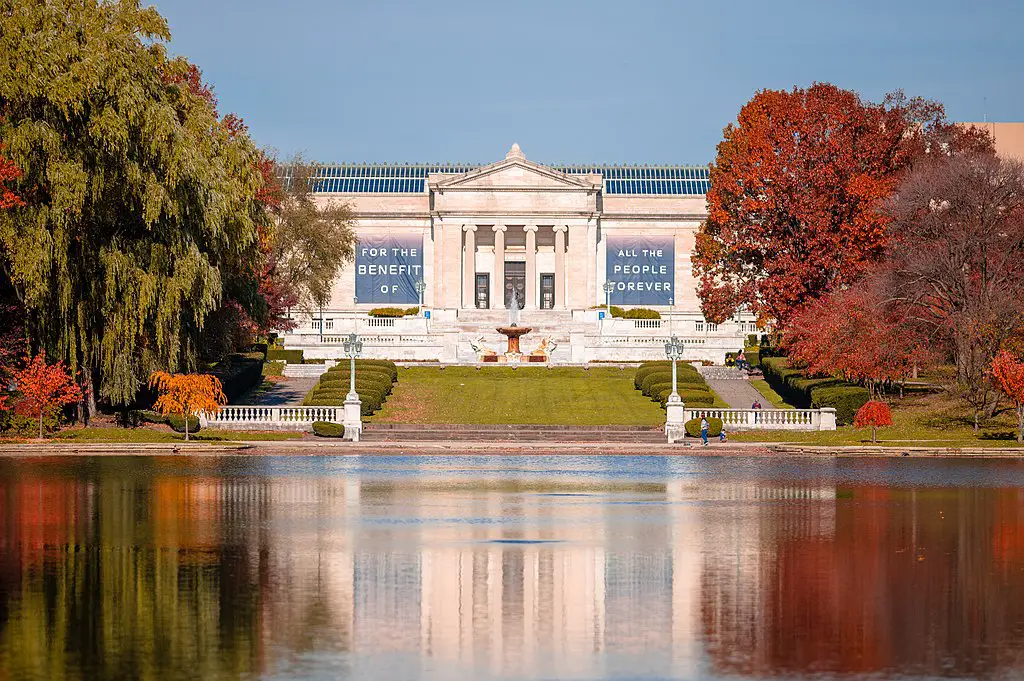 The Cleveland Museum of Art's permanent collection holds more than 35,000 objects. Masterpieces from Europe, Asia, Africa, and the Americas are included in the collection.
This is one of the free museums in Cleveland, except for the special exhibitions that may require admission fees. The special exhibitions are continually changing so there is always something new to see at this venue. Cleveland's collection of medieval and Renaissance armor is one of the best in the United States.
A self-guided CD audio tour is available at the Ticket Center located in the north lobby. The CD includes 300 messages about selected works of art and artists as you tour the museum.
The Museum Café offers snacks or meal options for visitors.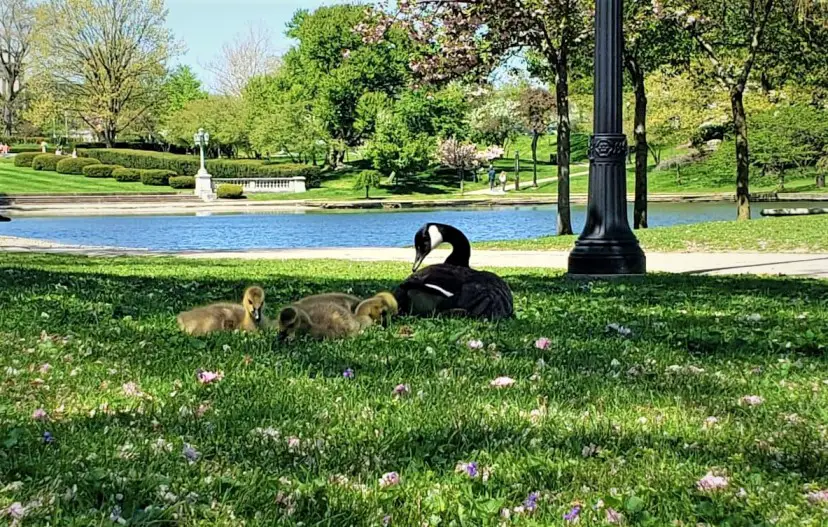 Outside of the museum is a beautiful garden area surrounding a calm pond. In the springtime, you can enjoy the cherry blossom flowering trees around the pond that are a beautiful display of pink and white, while watching the baby ducklings wander around behind their mother.
---
No need for a Cleveland Art Museum Ticket since it is FREE, but book this fun tour to experience MORE art throughout the city of Cleveland!
Cleveland Museum of Natural History
Location: 1 Wade Oval Dr, Cleveland, OH 44106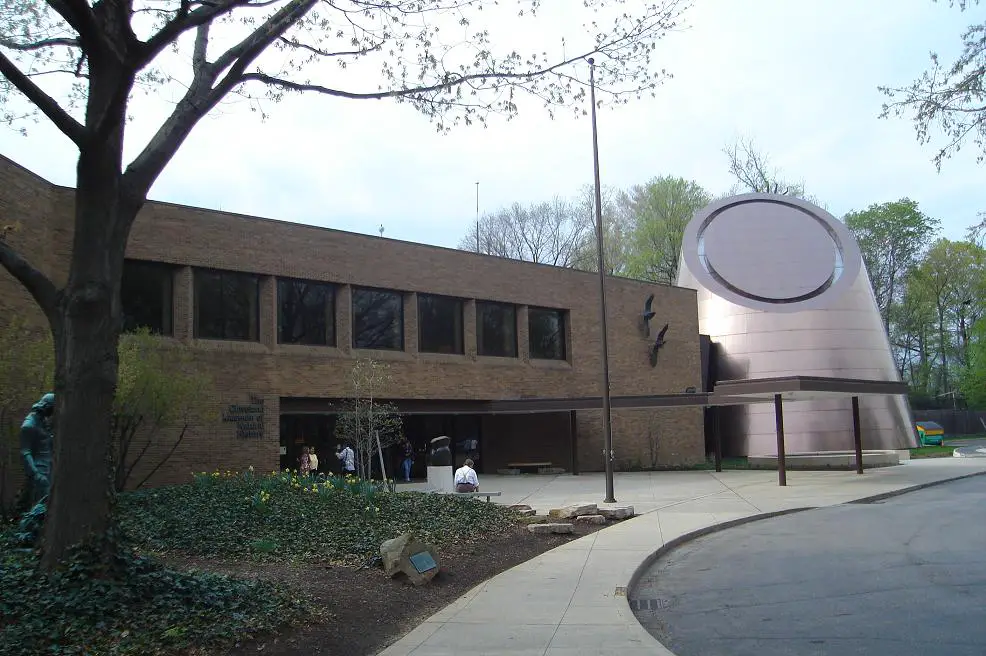 The Cleveland Museum of Natural History offers visitors the opportunity to discover and explore the natural world. This museum houses over 4 million specimens in the scientific fields of anthropology, archeology, astronomy, botany, geology, paleontology, zoology, and wildlife biology -even some real-live animals as exhibits!
Permanent and special exhibits in conjunction with educational programs are offered to the public at this site. Programs are available for young children, youth, and adults.
The Shafran Planetarium is also on site. Tickets can be purchased for the 35-minute interactive shows at the Planetarium. Tickets should be purchased in advance for this attraction.
Crawford Auto-Aviation Museum / Western Reserve Historical Society
Location: 10825 East Blvd, Cleveland, OH 44106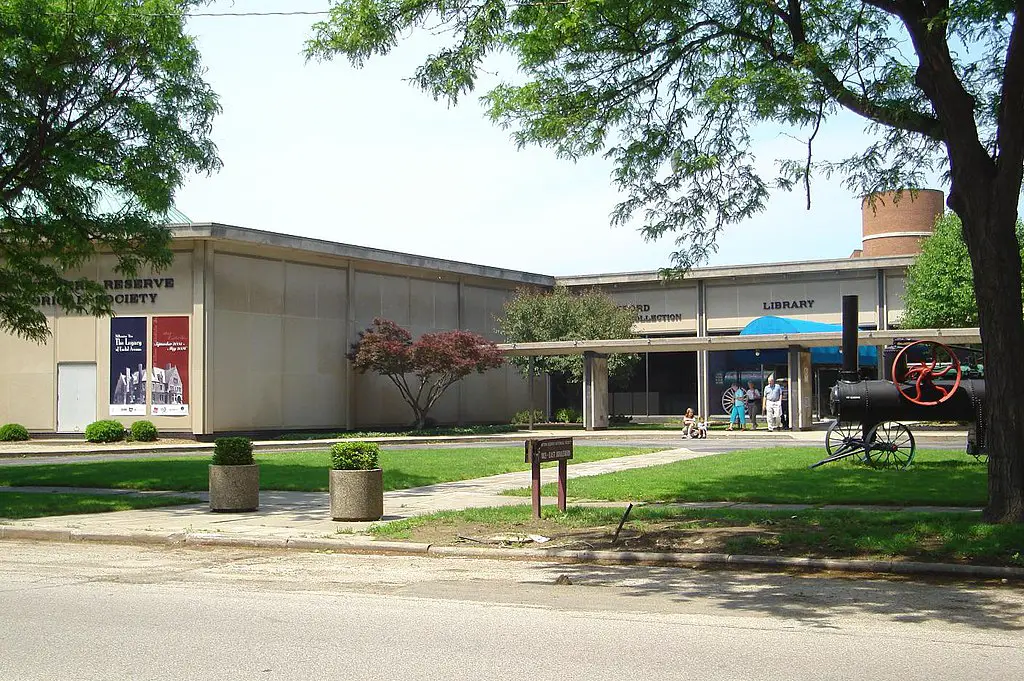 Classic car buffs and aviation enthusiasts will be interested in the Crawford Auto-Aviation Museum. Nearly 200 antique, vintage, and classic automobiles and aircraft can be seen at this location. The Crawford collection is one of the top ten collections in the country.
The Crawford Museum is a part of the Western Reserve Historical Society. The museum is open Monday through Sunday. The History Museum is also located at this complex on 10825 East Boulevard.
Tours of the Hay-McKinney mansion, which was built in 1911, are provided between the hours of noon and 5 p.m. The Chisholm Halle Costume Wing of the mansion is one of the best costume collections in the country. Garments from the late 1700s to the present are displayed in ever-changing exhibits.
Best Museums near Cleveland Ohio
You don't need to venture too far for historical sites in Cleveland. There are a few that are nearby if you are planning a day trip.
These great museums near Cleveland are within driving distance and definitely worth a spot on your itinerary.
Pro Football Hall of Fame
Location: 2121 George Halas Dr NW, Canton, OH 44708
Distance from Cleveland: ~60 miles (1 hour driving time)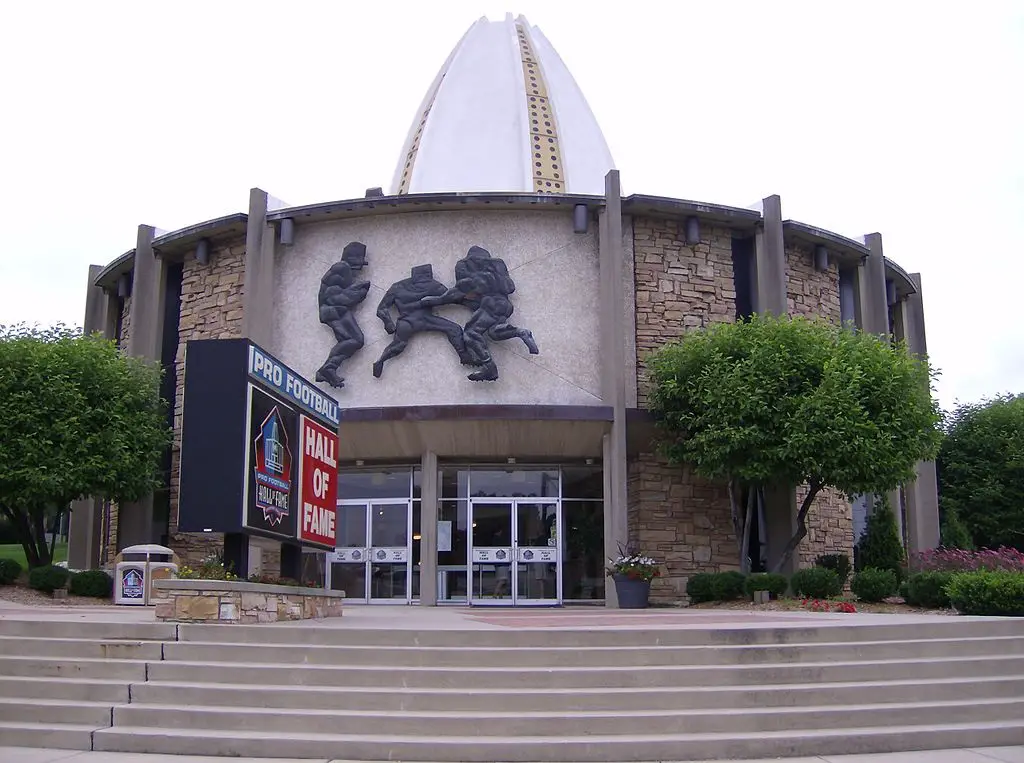 The Pro Football Hall of Fame, located in Canton, Ohio, is the museum of the history of professional football in America.  It works in collaboration with the National Football League and the various football teams across America to make sure that there is a quality showcase for the preservation of this sport. Take in the inspirational stories of the greatest football legends.
The NFL Hall of Fame Game is the NFL exhibition game that is held during the Hall of Fame induction ceremony weekend and played at the stadium adjacent to the Hall of Fame Museum.
James A Garfield National Historic Site – (FREE)
Location: 8095 Mentor Avenue, Mentor, OH 44060
Distance from Cleveland: ~23 miles (1/2 hour driving time)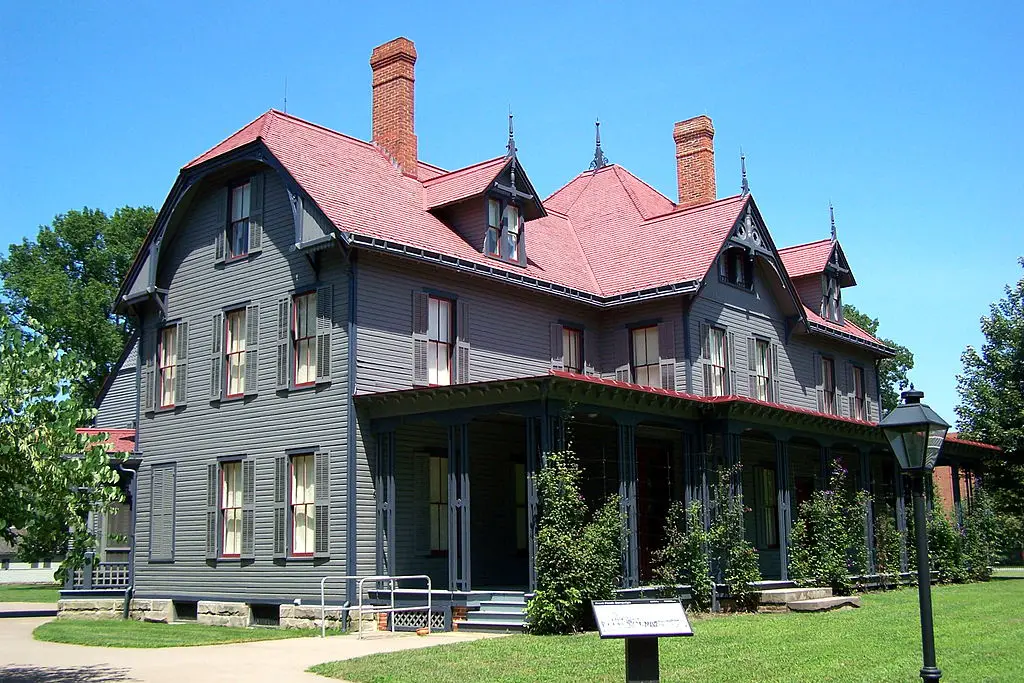 The James A Garfield National Historic Site is a National Historic Landmark in my home city of Mentor, Ohio…so of course, I have to include this one!  Every student in the Mentor School System has made at least one field trip to Garfield's Home.
The residential home, which is nicknamed "Lawnfield" and has been turned into a well-respected Ohio Museum, is located right on Mentor Avenue, the city's busiest street, and can be seen from the road.  What remains of his 160-acre farm estate is hidden among the foliage.
While reservations are required, the entrance to the James A Garfield Historic Site is another free historic site in Cleveland!
It was at the Lawnfield Estate that the 20th President Garfield, made his front porch campaign speeches.  He called his house a place where he could touch the earth and gain strength from it.  Unfortunately, his life was ended all too early from an assassination and he was not able to grow old at Lawnfield.
Where to stay in Cleveland
Looking to stay right where all the action is? Use this helpful link to find a great spot for accommodations.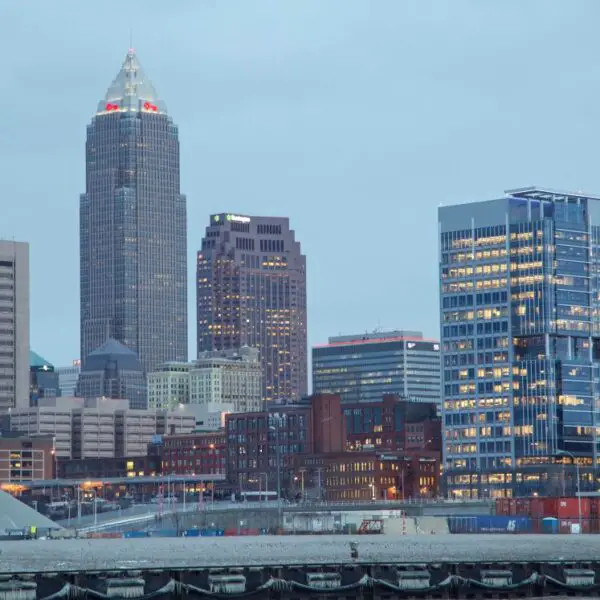 How to Find the Best Airbnb Cleveland Ohio
How to find the best Airbnbs in Cleveland Ohio near Lake Erie and surrounding neighborhoods. You can relax while you visit the downtown Cleveland tourist sites.
---
Find some great DEALS for Cleveland Accommodations
---
Have you been to any of those Cleveland historical sites and museums? Did I miss any good ones that should be on this list? Let me know in the comments.
There are so many good ones that it was hard to narrow down the list!
---
Like this post? Pin It for Later!