DISCLOSURE: I may link to relevant products, companies or helpful info which may be affiliate links, meaning I may earn a small commission. As an Amazon Associate & other affiliates, I earn from qualifying purchases at no extra charge to you. The views & opinions are my own. Please see the disclaimer and privacy policy.
Last Updated on August 22, 2023
What you should know before taking a trip to Uganda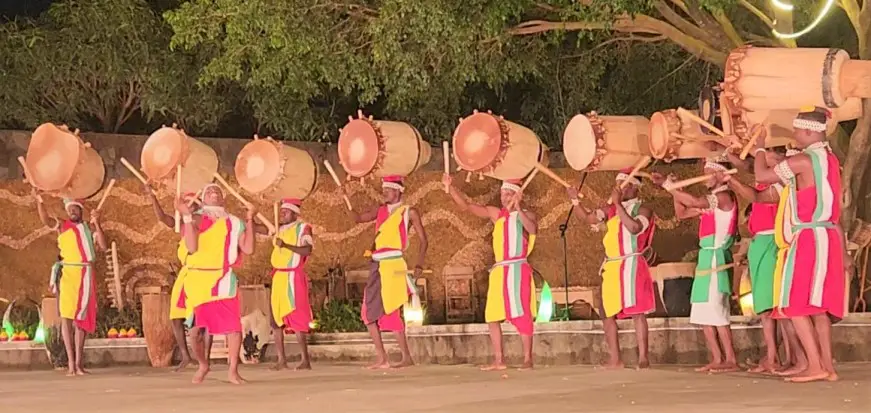 Are you planning a trip to Uganda?  
Use this guide and all the Uganda Travel Tips to help plan your Uganda Safari Trip, including the pre- and post- safari extensions.  This travel guide to Uganda will tell you what you need to know when planning a trip to the Pearl of Africa. It is colorful and rich in culture. You will have the vacation of a lifetime on your bucket list trip to Uganda. 
Our trip to Uganda was full of fun activities, amazing animal sightings, culture, and transformative vacation experiences.  Use these Uganda Tips, including the best vacation places in Uganda, so that you can plan ahead, know what to expect, and have the best trip to Uganda ever!
I can't begin to tell you everything there is to know about Uganda since there is so much to say. I was only a tourist there, traveling through the country. I can only tell you what it was like to be a guest in the beautiful nation of Uganda. These are all of my impressions, right or wrong.
These are my feelings as I experienced the Pearl of Africa.
WHAT YOU NEED TO KNOW BEFORE TRAVELING TO UGANDA
Take a look at this list of Uganda Travel Tips and jump to the section that you need.
Meeting the locals in Uganda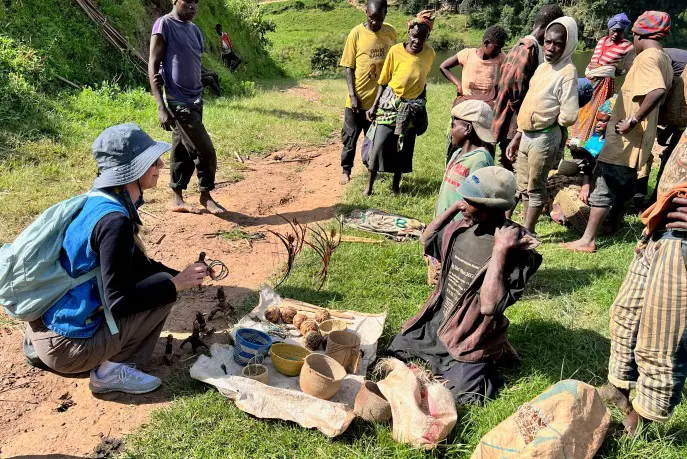 Society & Language in Uganda
Everyone we met in Uganda was friendly and helpful.
There are almost 40 languages in the multilingual country of Uganda!  The most spoken language is Luganda, originally from the Buganda tribe in the center of Uganda.  The official language is English, so usually everyone understands a little English.  The only place that we needed Google Translate was in a pharmacy in Entebbe! When we were in the villages, there was usually someone who spoke English that could translate for us.
Some of the phrases are a little different than what is common in the USA.  The common greeting that we encountered was "All is good?"  Yes, everything was always good when traveling in Uganda!!
NOTE:  Ugandans talk softly, so pay attention so that the background noise doesn't drown out their friendly greetings and helpful suggestions!
What is Mzungu?
We heard it all the time!
Everywhere I went I heard cries of mzungu. The Ugandans were calling for my attention. Mzungu literally means 'Wanderer" but is used to refer to a "white tourist."
My guide explained that it is not an insult, and I did not feel like I was being insulted… after all, I really WAS a White Tourist!
Waving
Everyone waves at the safari vehicle passing by.  We got a lot of attention. The kids all yell Mzunga, stop what they are doing to wave and run to get a glimpse! Some of them were happy to see the tourists, excited to greet us and receive a wave in return.  Mzunga is the word that is used to describe foreigners in Uganda.
When we got further into the country, they were expecting more than a wave. In addition to waving, sometimes they yelled for candy and sometimes they yelled that they wanted money.
Ugandan time
No one is pressed for time in Uganda, no one is in a hurry and they follow Africa time! For example, 2 o'clock is any before dinnertime.  The expression of time is not so important and is not very precise.  I had an appointment to teach baton twirling at an orphanage in Kampala at 2pm and had to twist my driver's arm to get him to get me there by 2:30 pm.  Yes, I was late!  BUT….so was everyone else!!!
Preparing for a trip to Uganda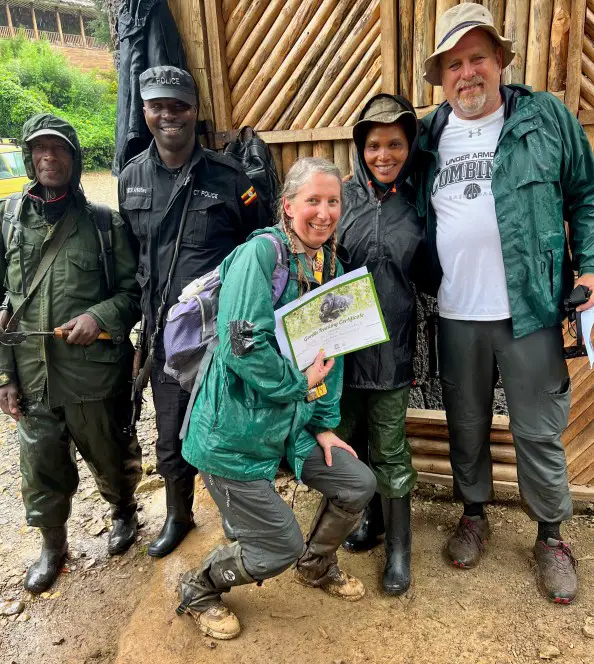 Everything will get dirty
First of all, you must be prepared for everything to get dirty.  Your shoes will get dirty, your socks will get dirty, and your bags will get dirty.  Don't take anything white because it won't be white after a trip to Uganda!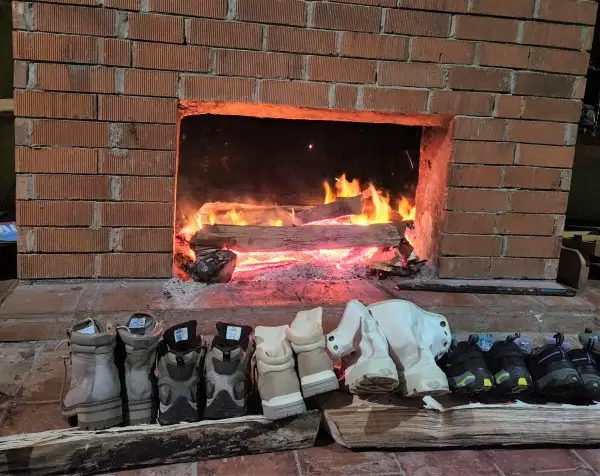 Order some hiking boots! The roads and the hikes are all dirt paths. Your shoes will be layered in dirt. Take them off before you go inside the lodges! Get some good quality hiking boots for any serious trekking that you plan to do in Uganda.
I recommend a lightweight waterproof pair with good tread like my Cestfini hiking boots. They kept my feet dry even during the pouring rain of the gorilla trek for 3 hours! You won't regret that purchase!
Take tissue and baggies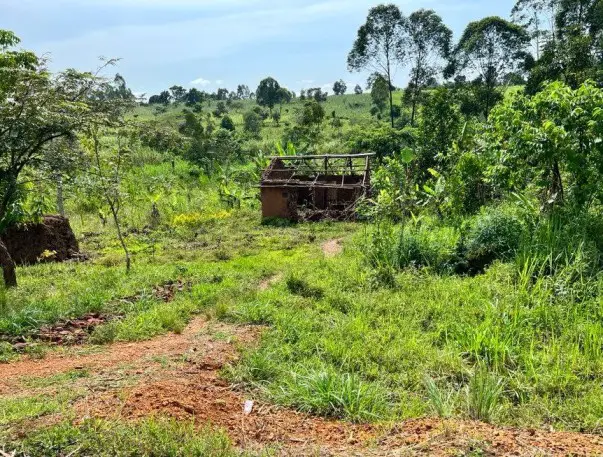 There are no bathroom breaks on road trips.  The rest breaks are usually behind a bush and there are no amenities there.  You will need to provide your own paper and a way to dispose of it (put it in a baggie for later!)  One of the ladies in our group had the great idea to take a whole roll of toilet paper with her in the safari vehicle for everyone to share.  It got quite a lot of use!
Facial tissue was not found in any of the lodges.  I have a lot of allergies and therefore many a runny nose!  I quite missed having facial tissue but did pack a whole bunch of travel packs that I was able to use.
Want to know WHAT TO PACK for a trip to Uganda?
Take a look at these helpful packing tips for Uganda that will tell you what you need to bring on this bucket list trip and what you will need for your gorilla trek adventure.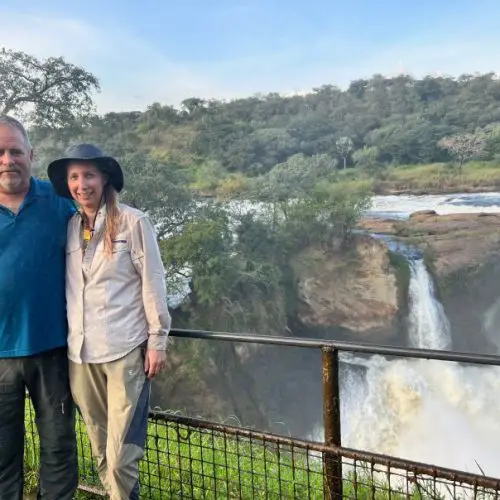 The Easy & Stress-Free Packing List for Uganda
If you are taking a trip to Uganda in Africa, you might be wondering what to pack for a trip to Uganda! Here are my helpful tips & an ultimate Packing List for Uganda based on our experiences!
Getting around in Uganda
Many roads need all-terrain vehicles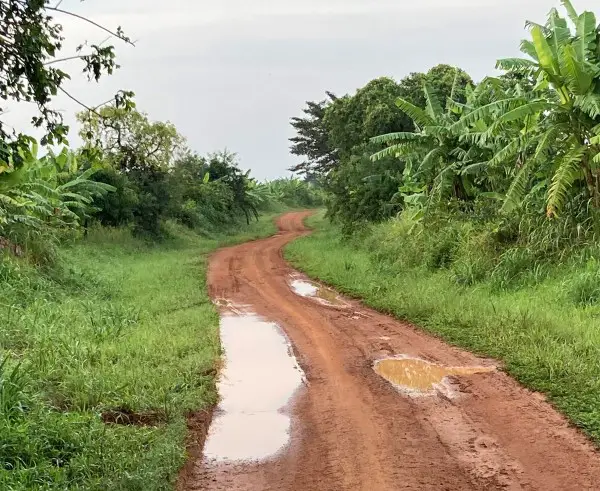 Most of the roads we traveled on were dirt roads and the road condition was B.A.D.  They are bumpy with potholes on one side and then huge canyon-like craters on the other side so we rocked back and forth, flinging rocks and dirt behind us as we traveled onward in our 4-wheel drive vehicle.
The dirt roads are even worse during the rain. The mud gets cakes into the tires and traction is difficult. Our safari vehicle got stuck on a muddy climb in Bwindi. The whole town came out to help push us up the hill!!!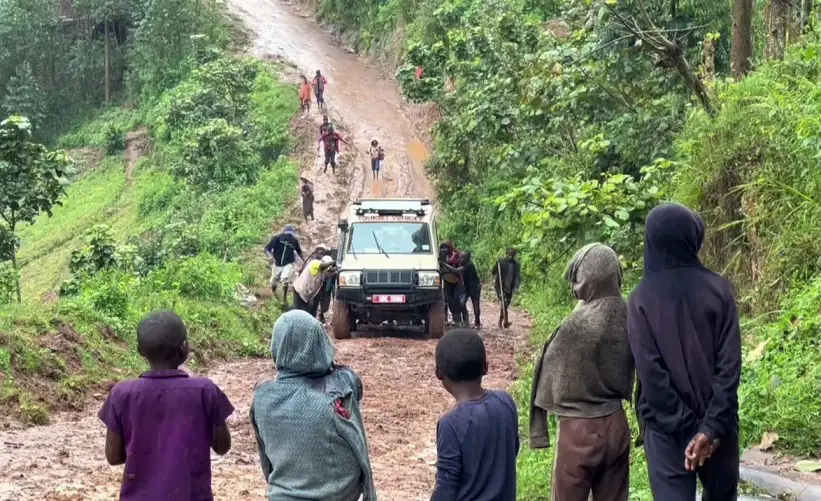 Road conditions on the main highways are not much more comfortable!
When we got to a main road that was paved, there were infinite speed bumps.  This controlled the speeders, but in a safari vehicle (and in the back seat) it just added to the bumpity pain of the rocking vehicle as we experienced a short mountain every few minutes.
Walking on the side of the road?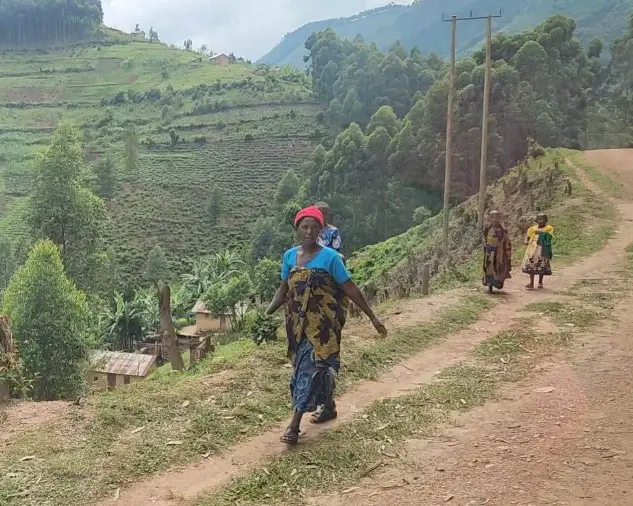 Seems like no one has a car and everyone walks.  They are always on the side of the road, carrying water jugs for thirsty families, large sticks for construction, or potatoes for dinner on their heads. 
There are no sidewalks, so they are always in the roadway.  It often looks dangerous as little kids run on the side of the road with large cars and trucks whizzing by in the countryside!
Well, everyone is walking in the road until you get to Kampala and then it seems like the whole city is in their car on the road and in a traffic jam.
What are the Villages like in Uganda?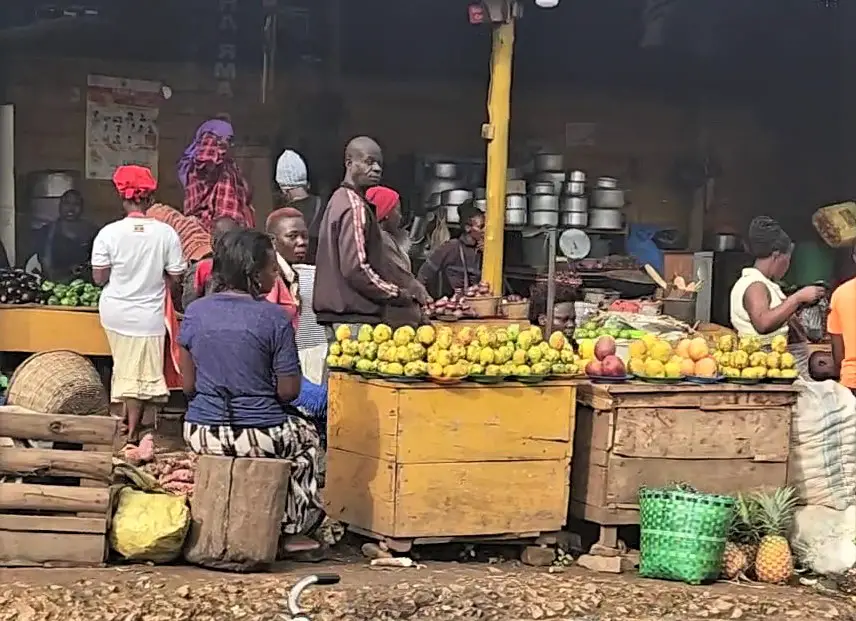 Every town that we drove through in the villages of Uganda had shops lining the streets.  People were selling everything from coffee that was drying in the sun on tarps on the grass to bright-colored clothing hanging from the rafters.  Locals wandered in and out of the shops, chatting with their friends and filling up their baskets with their daily supply of produce before putting it on their heads and walking back through the streets to their own residences.
Out in front of each shop was always a handful of chickens, running this way and that way, and ironically sometimes crossing the road.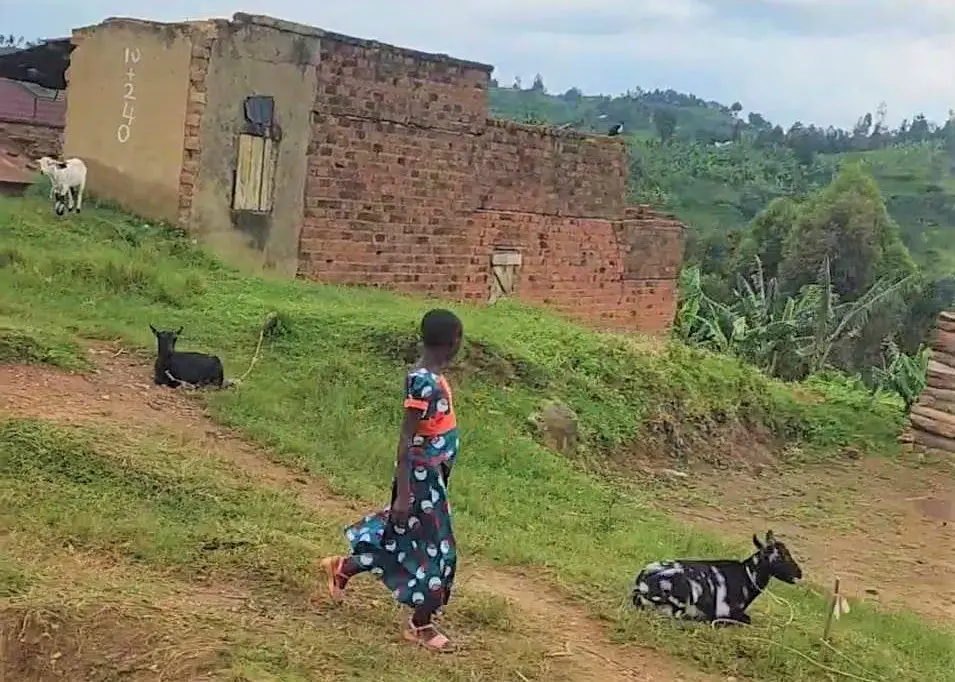 Next to the collection of chickens were goats tethered to the grassy areas.  This was the method of yard maintenance.  They were the Ugandan lawnmowers and weed killers.  They were on long ropes that were rotated through the grassy property. Once they were done with the daily meal, they lounged in the sun and waited to be taken to a new spot for fresh greenery.
The Boda Boda is how to get around in Uganda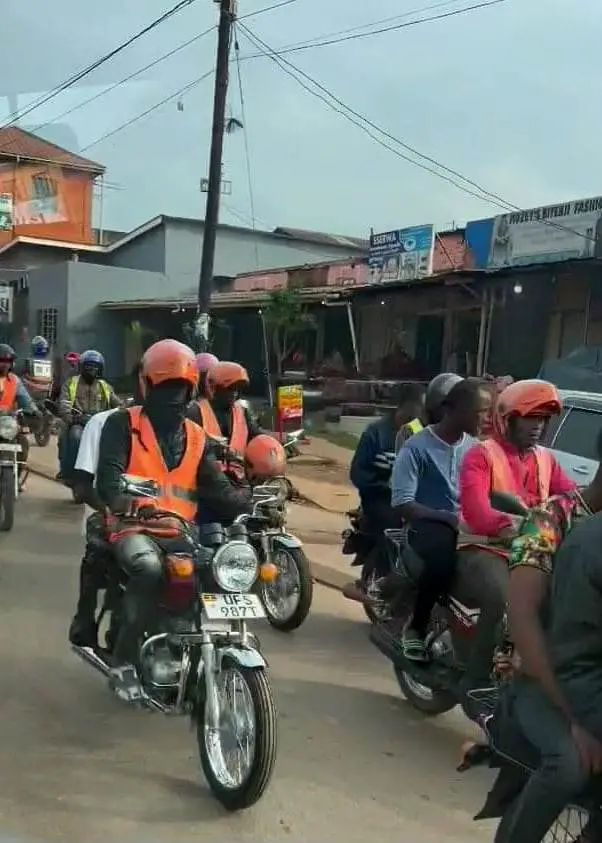 Besides walking along the road, the most popular way to travel in Uganda is a boda boda.  They are motorcycles and dirt bikes that have become the Ugandan taxi.  They zip around and seem to be everywhere.  They have official pick-up sites where numerous boda boda drivers hang out, waiting for their fare.  OR, you can flag down a boda driver on the road, just like a taxi, and ask for transport.
They transport locals to their jobs and to their schools.  They carry grocery shoppers home from the market with hands, bags, and laps full of vegetables.  They carry items that are so large that they are double and triple the length of the boda!  They carry multiple people.  I think the most we saw on our trip was four people on one boda!
BOOK YOUR OWN BODA TOUR in the city in Uganda
Kampala boda boda tours [motorbike tours]. | Uganda
The Kampala boda boda / Motorbike Tour is the best way to explore Kampala's capital city as we show you all corners of Kampala city including slums (ghettos), Religious sites, Markets and a chance to test our traditional local food. The stunning city of Kampala was originally seated on 7 hills but t…
Technology needed for a trip to Uganda
VPN 
A VPN is needed for access to Facebook. Uganda blocks Facebook, so you need to have a VPN in order to use that social media.  We got the cheapest VPN, Surfshark, and it seemed to work everywhere we went …once I figure out how to use it.  Mine was still set on USA instead of the fastest available…so didn't work for half of the trip until I noticed and changed it.  Don't make my rookie mistake!!
Best advice is to research the best VPN for travel to your destination so that you can get the best service!
Get a VPN before your trip to Uganda HERE
A SIM CARD
A SIM CARD might be needed for international calling.
My cell phone's international plan is ridiculously expensive.  I opted to get a Uganda SIM card.  I watched a detailed Youtube and what to get and how to get it and was prepared for a lot of hassle.  HOWEVER, while I waited for my bags in the airport, I saw a booth right with a short line.  The guy in front of me was looking for a paper clip –which the cell phone lady didn't have, but I did, so I loaned it to him. 
The cell phone lady waited on me, took my passport information, and installed my SIM card in 5 minutes.  The only problem was that they didn't accept credit cards and I didn't have any change yet.  The paper clip man heard my troubles.  He came over quickly and paid the cash for me.  I think it was a total of $10 USD for the card and the cheapest plan.  This was my first exposure to Ugandan hospitality!
Is there good phone service in Uganda?  I would say that I had service everywhere we went except while in Bwindi National Forest!  I used my Uganda phone everywhere that I didn't have wifi, barely had a problem getting service, and didn't run out of data!
Is it safe to drink the WATER In Uganda?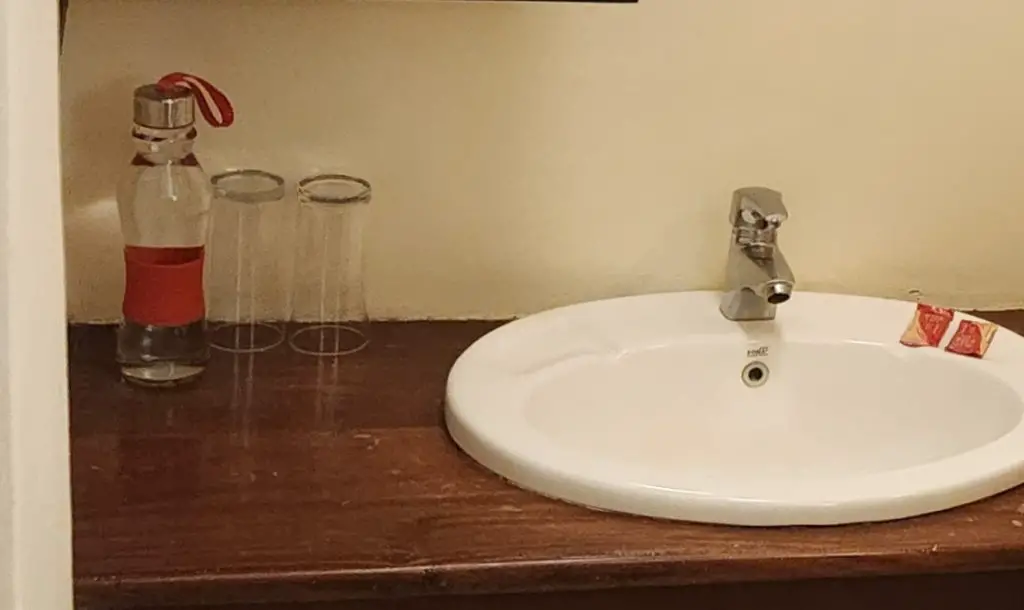 The water in Uganda is not safe for travelers to drink.
Bring a filtered water bottle or a sterilizing pen water purifier.  The pen sterilizes water with a UV light rather than a filter.
All the hotels and lodges will provide a bottle of water upon check-in.  However, any further water will have to be purchased and it is sold in environment-killing plastic bottles.  It is much better if you are able to make your own drinkable water to put into your reusable water bottle.
Our safari vehicle had a large reservoir of clean water to fill our reusable water bottles, but when we forgot to fill them up at the end of our drive, we were lucky to have our filtered water bottle! Make sure your reusable water bottle has a carabiner clip so that it can attach to your backpack for easy access!
Food in Uganda
I am a really picky eater, however, I was able to enjoy all the meals that were served in the lodges. They were all very good!
Something unique in Uganda is that they eat grasshoppers. We saw a lot of vendors in the marketplace preparing grasshopper snacks. The grasshoppers are caught in large metal tins that you see as you drive through the towns.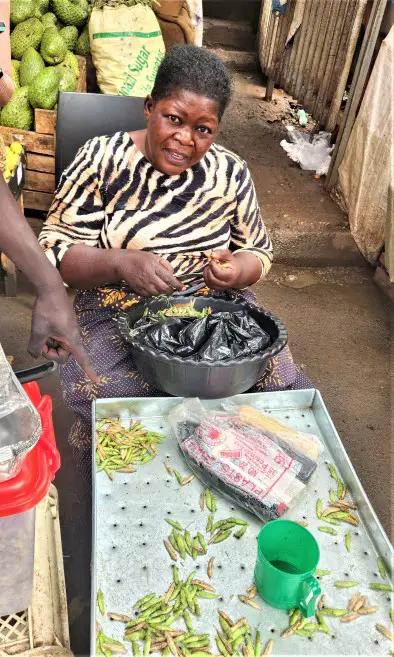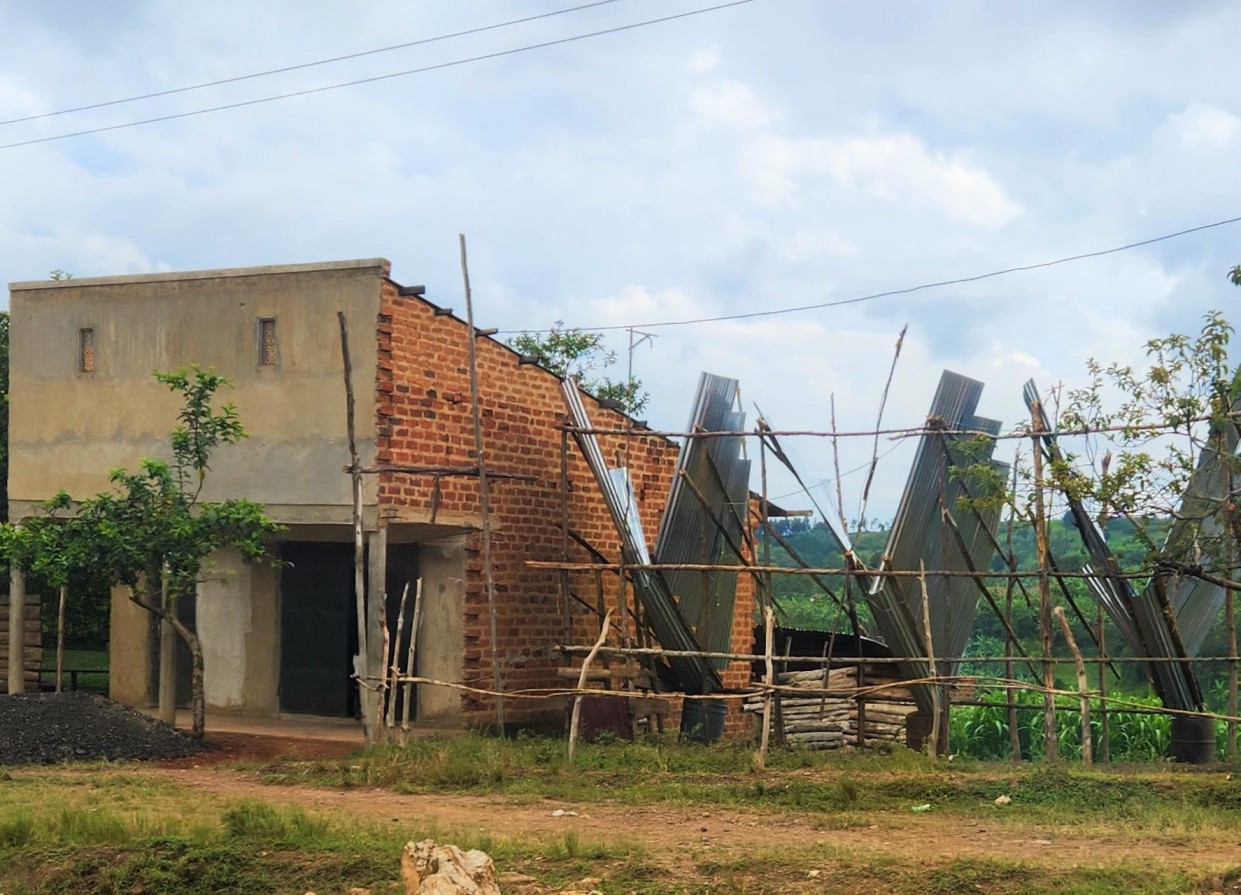 What about the Cops in Uganda?
I can't generalize that many cops are corrupt in Uganda.  I can only say that we were indeed pulled over by a cop.  Our driver said that the cop told him that he needed something for his family.  Our driver then paid him 10,000 shillings to get his driver's license back. I was glad that I wasn't driving!
Documents needed to travel to Uganda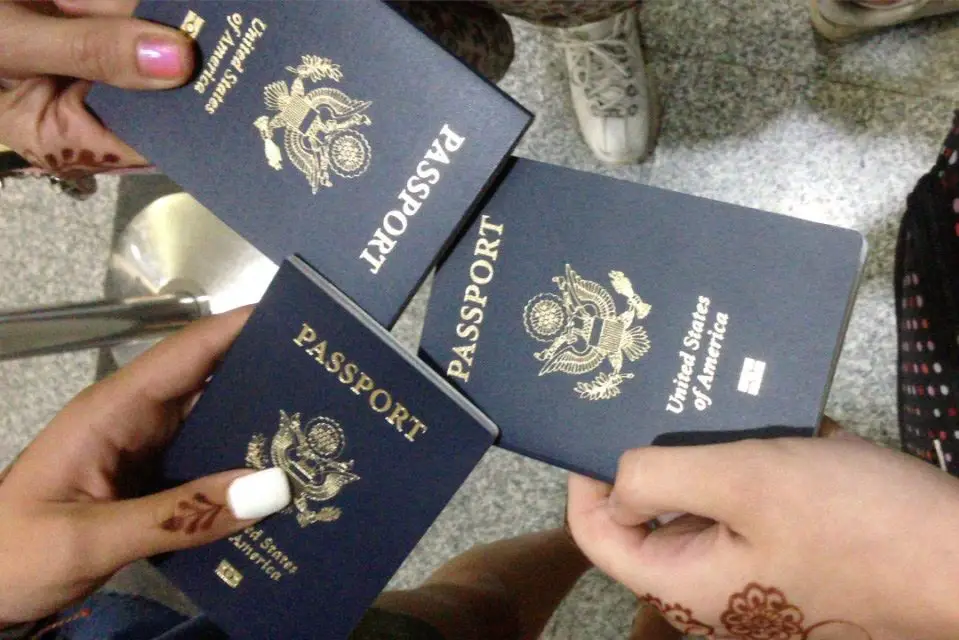 There are two documents that you need to make sure that you have before you travel to Uganda. 
Passport with at least 6 months of validity from the date of entry into the country
Approved visa
There are two types of tourist visas. 
Uganda visa: $50 USD. 
East African Tourist Visa: $100 USD. It is one document that allows entry into Uganda, Kenya, and Rwanda.  It is valid for 90 days, and is the best option if you are planning an extended tour around those 3 East African countries.
Where to get your Uganda Travel visa
Make sure you have all the documents ready to go and that they are formatted correctly.  They are picky with the file types and sizes, so reformat and shrink your file to comply with the requirements of 5 – 250 kb for the jpg, png, bmp, or pdf.  Several travelers in our party had to resubmit many times before it went through. 
Vaccination Certification: Yellow Fever details – see Vaccination Requirements below
Passport photo (you can even take this while submitting the application)
Onward flight details (copy of your flight home)
How long does it take to approve the Uganda Tourist Visa?
If your submission is accepted, it is usually quite fast for approval.  Mine came the next day and hubby's came In 2 days.  They say that it can take from 2 – 15 days depending on the workload at the consulate at the time.
Vaccination Requirements for Uganda
I am not a physician or health care worker, so my advice is to check with your own doc for the most accurate immunization requirements for Uganda.
Look at the official Uganda health websites to see the requirements in order to get the proper immunizations and stay protected.  Take this information with you to your appointment.
Schedule an appointment at a travel clinic because that is often the only place some of these immunizations are given. 
The main vaccination requirement for Uganda is a yellow fever immunization.  This is the one that will be uploaded prior to your tourist visa approval and entrance to the country.
Check the Uganda COVID requirements
Check the other Uganda vaccination requirements
Best places to visit in Uganda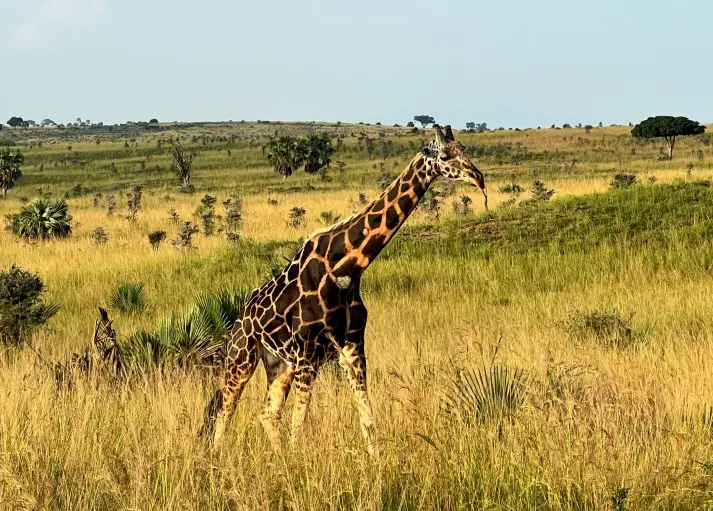 Any trip to Uganda wouldn't be complete without visiting the big cities like Entebbe, the former capital and Kampala, the current capital.  There are many things to do within those cities before and after your bucket list safari trip.
Pre and Post Safari Trip Ideas:
Find out what it is like to tour a Slum in Kampala Uganda
Safari Trip Ideas: Best things to do in Uganda
After the cities, make sure to plan a bucket list safari trip throughout Uganda's National Parks.  This will include game drives, boat rides, and of course mountain gorilla and chimpanzee trekking!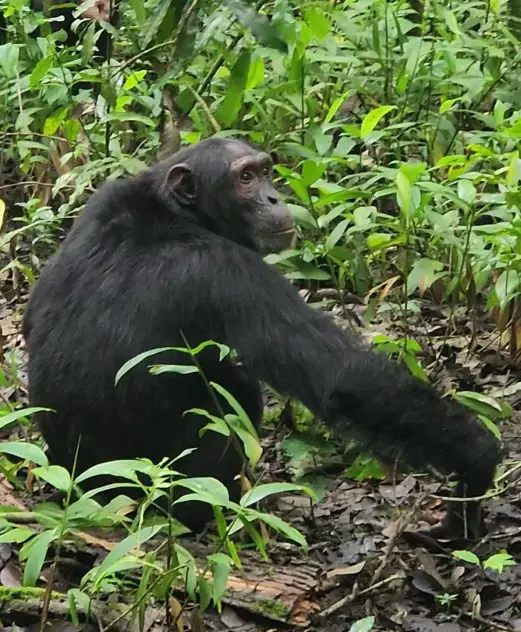 Best vacation places in Uganda: Must-see sites on your Uganda Safari Itinerary
Queen Elizabeth National Park
Bwindi Impenetrable Forest
Find out what a gorilla trek is like in Uganda?
---
Don't want to plan your own safari trip through Uganda's natural beauty? 
Sign up for the next group trip to be included in the next safari adventure with gorilla trekking!
What are the prices in Uganda?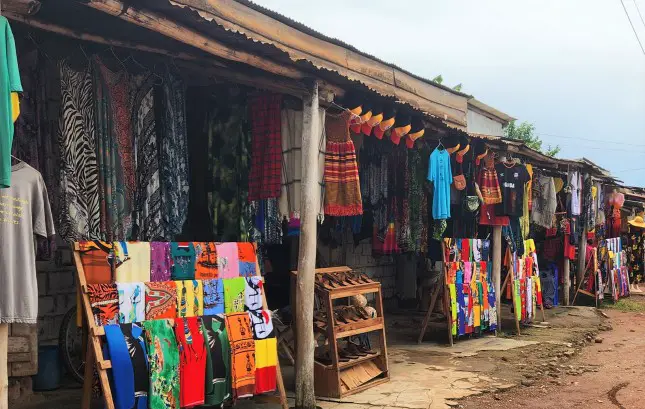 Are things cheap in Uganda? 
Yes and no.  There is a Mzungu price that is definitely more than the local price.  The tourists pay more.  Try your hand at bargaining.  Bargaining is expected at the markets, so start sharpening your bargaining skills.  You still won't get the same price as the locals, but they will definitely lower their initial offer if you threaten to walk away empty handed.
Souvenirs stands often have the same items in each booth.  I ended up purchasing two small gorillas outside of Bwindi for a package deal of 25,000 shillings ($7 USD).  My t-shirt was also 25,000 shillings and I bought a sweatshirt at a gift shop at the equator that was $20 USD.
How to convert Uganda Shillings to USD
Is it safe to travel to Uganda?
We felt safe during our trip to Uganda.  There were even times when we were without our Uganda travel guide in the cities but we still felt safe.  We did stand out as travelers, but the Uganda locals were always friendly with us.
However, you should always take general safety precautions to protect yourself while traveling.
Don't walk around at night.  Walking around the streets during the daylight is the safest way to travel.
Be aware of your surroundings.  Turn off your phone and put it away.  Keep your head up, stay alert, and pay attention to what (and who) is around you.
Protect your valuables.  You shouldn't be traveling with anything really valuable anyway.  Zip up your bags, carry a slash-proof bag, carry your wallet in the front pocket, and connect yourself to your bag with a carabiner.
Number One Safety Tip – GET TRAVEL INSURANCE!!  We have had many things go wrong on our last few vacations and it is nice to know that we are protected.  I was able to worry about getting my husband medical care, rather than worry about paying for his flight home!
Find out what went wrong on our Cruise from Puerto Rico!
When to book a trip to Uganda
Are you ready to use all of these Uganda travel tips to plan your bucket list trip to see the gorillas and go on a safari in Uganda? I can help you with that and you can take a stress free vacation vacation of a lifetime. Plan your trip using our expert Uganda guide and let us do the work for you:
Like this post for Travel Tips Uganda?
PIN it for later