DISCLOSURE: I may link to relevant products, companies or helpful info which may be affiliate links, meaning I may earn a small commission. As an Amazon Associate & other affiliates, I earn from qualifying purchases at no extra charge to you. The views & opinions are my own. Please see the disclaimer and privacy policy.
Last Updated on February 16, 2023
Review of Two Rivers Campground
A super convenient campground near Nashville Tennessee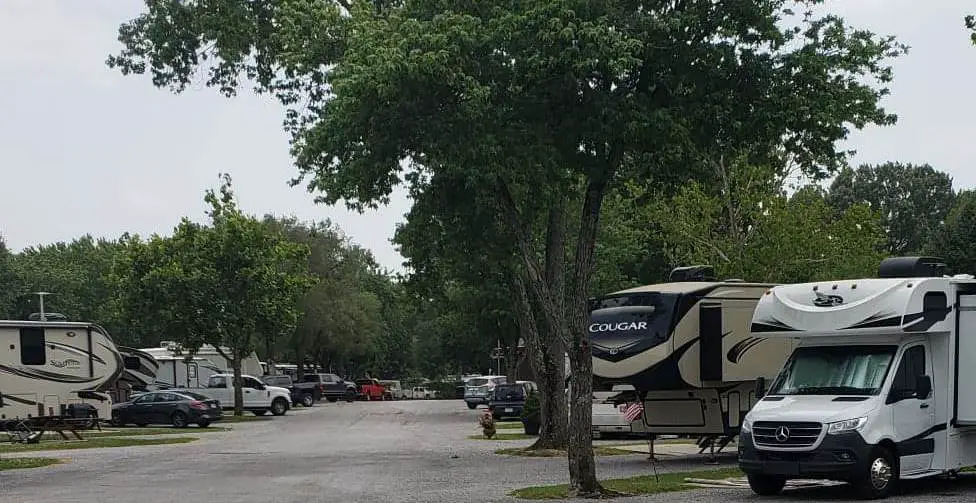 Campground near Nashville
We recently took a road trip to Nashville and wanted to be able to visit downtown to see the City of Music as well as the nightlife.  This would normally be difficult for us to plan since we travel in a very large RV.  On my search for a campground near Nashville Tennessee, I came across a family-owned campsite that offered a shuttle to downtown Nashville. Perfect!  The reservations were quick and easy, the staff was friendly, and the price was reasonable too.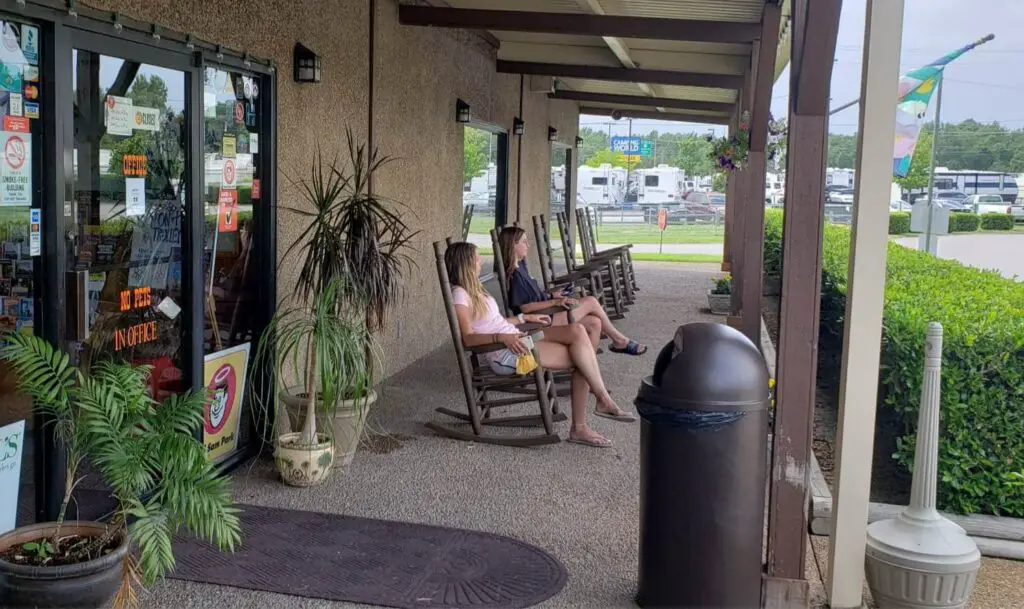 Located only 15 minutes from downtown Nashville, the Two Rivers Campground Nashville location is very convenient for tourist activities in the heart of Music City.  Also, in the immediate area, there are a bunch of other interesting sites to see including the Opry Mills shopping area as well as the Grand Ole Opry.
Nashville has many different museums all around the city, so you will definitely find something that fits your taste whether you are into music, history, sports, or something else.
Located just a few minutes from Two Rivers Campgroud, you can also tour the beautiful Gaylord Opryland Resort Gardens for FREE, walking along the trails and indoor river in the resort's many atriums.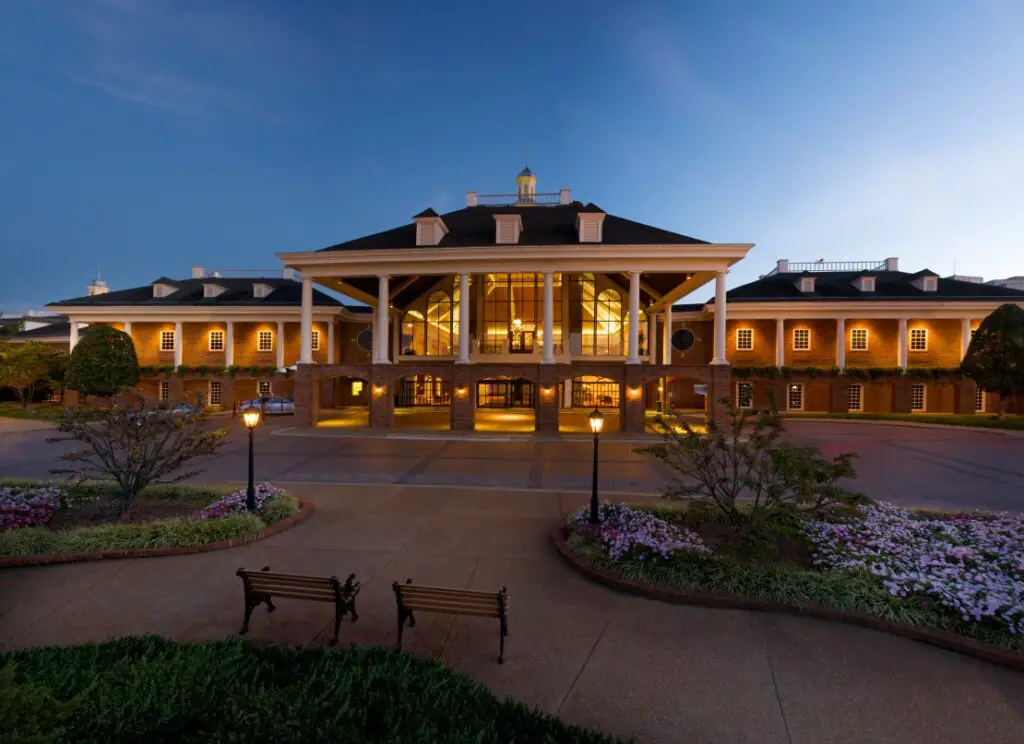 Make sure to stop by Opryland Resort Gardens to see all the beautiful waterfalls, foliage, gazebos, and more!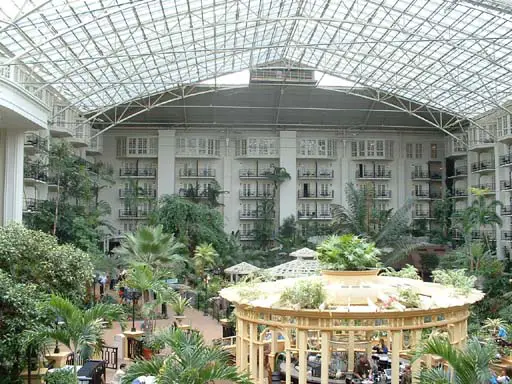 Visiting the Beautiful Opryland Resort Gardens in Nashville
Come inside Opryland Resort Gardens in Nashville for a fun afternoon of FREE activities like the beautiful 9 acres of gardens, waterfalls, gazebos, & waterways.
Two Rivers Campground is located right next to Camping World, which is convenient if you need any last-minute purchases or replacements!  They have supplies for all of the different types of RVs on the road.
Just look for the large American flags waving at you and you will know that you are close to the campground.  Each campsite is large and covered with gravel.  There is a picnic table at each sight if you want to brave the Nashville sun and dine outside.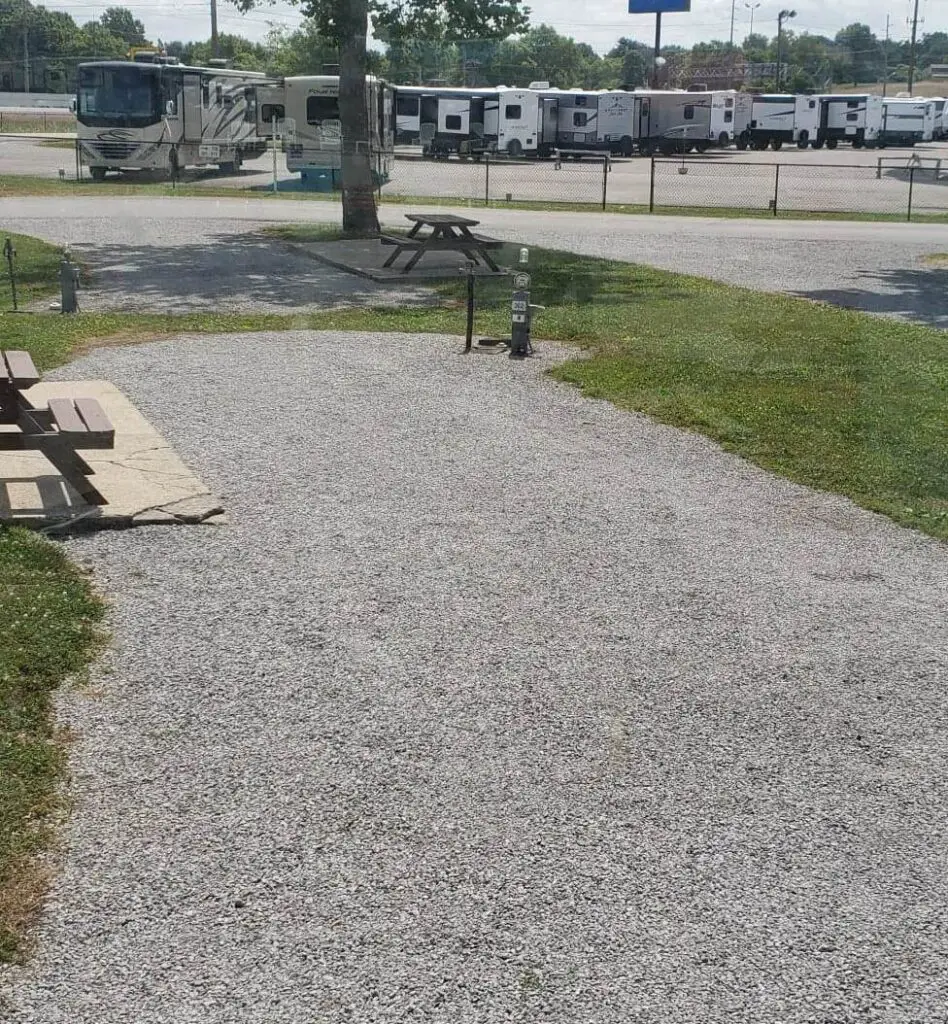 MAP & Location of campground near Nashville
Amenities at Two Rivers Campground – Campsite near Nashville
Check in at Two Rivers Campground
Two Rivers Campground offers a no-touch check-in, which is very important during the worldwide pandemic.  They will have all your check-in information on a bulletin board in front of the office so that you can pull in, grab it, and proceed to your campsite.
Pandemic aside, this quick check-in is still very convenient.  Campers that arrive late into the evening can easily pull up to the bulletin board for check-in even if the office is closed.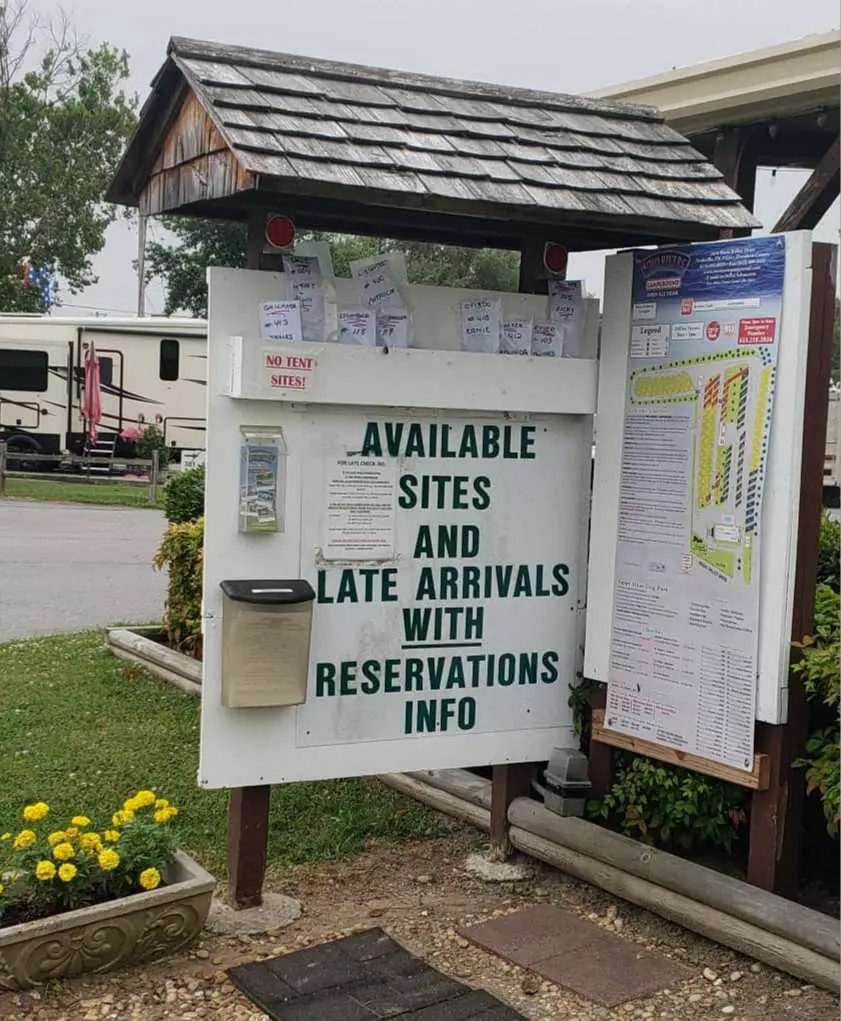 ---
Other fun activities in Nashville
---
Bathhouses at Two Rivers Campground
The bathhouse is nice and in decent shape.  Each time I took a shower I was always the only one ever in there.  Showers are on the small-side but frequently cleaned.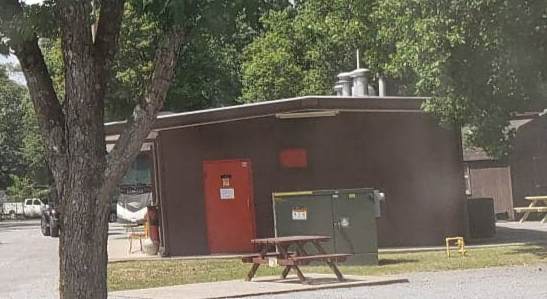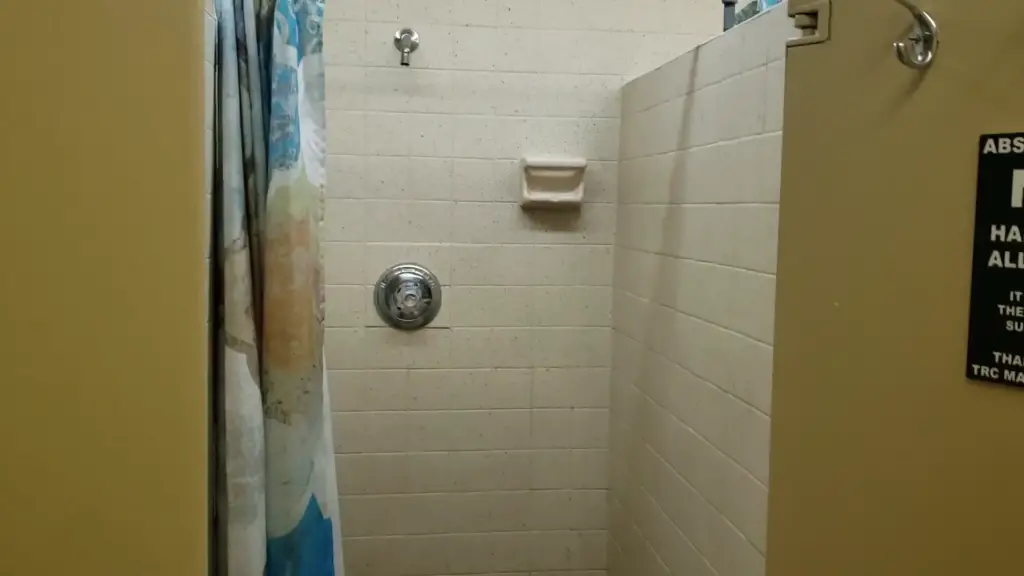 Pool at Two Rivers Campground near Nashville
Nashville is awfully hot in the summertime.  We ABSOLUTELY enjoyed the pool.  It was cool and refreshing after a long WALKING TOUR OF 12 SOUTH IN NASHVILLE.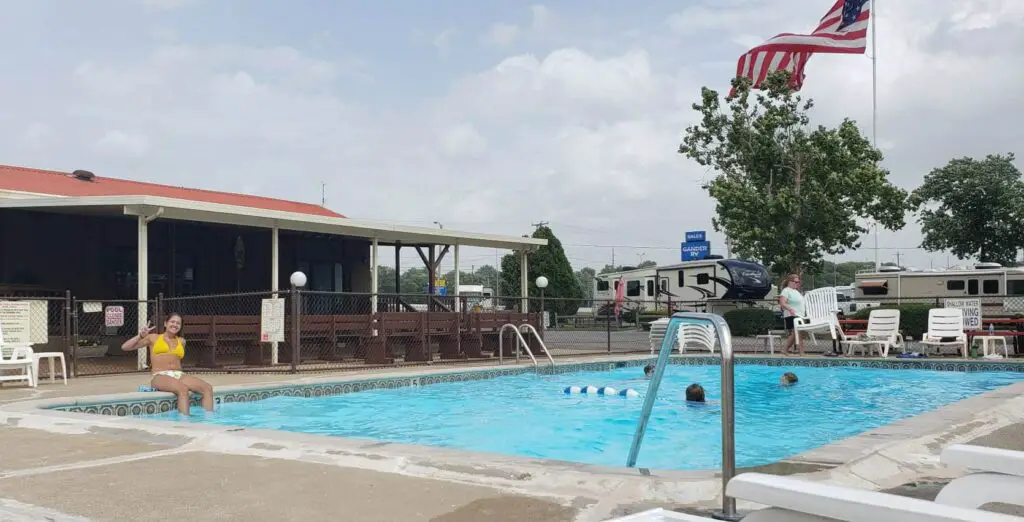 Outdoor entertainment
They have a stage set up by the pool.  I guess they bring in entertainers on the weekends.  We were there on a Sunday evening and were told that there was going to be some country music going on.  We went to downtown Nashville instead, so didn't get a chance to hear it. One of the benefits of staying at a campground near Nashville Tennessee is being able to sneak off to the honky-tonk bars in the evening!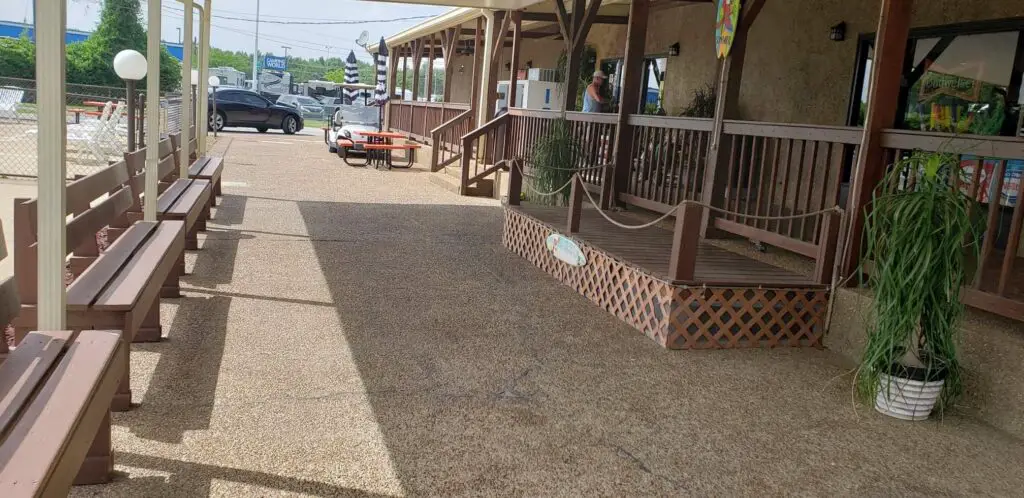 Pet-Friendly campground near Nashville at Two Rivers Campground
We travel with our furry friends.  Pets are welcome at this campground.  There is a dog walk area at the front of the campground with a dumping can and a supply of bags.  There is also a dog park along the side of the campground.  It is a fenced-in area that your puppy can run around in.

Shuttle to Downtown Nashville
There are 2 companies that provide shuttle runs from Two Rivers Campground to downtown Nashville for $10 round trip.  This is quite a deal since then you won't have to worry about or pay for parking.  The two companies run every hour and they alternate, so there is a shuttle stop every ½ hr.  You will need to call ahead to reserve your seat.
Downtown Shuttle 615-406-1917
Music City Shuttle 615-999-651
---
Looking for Things to do in Nashville?
Now that you have decided to stay at a campground near Nashville Tennessee, you are probably looking for things to do! Easy access to downtown via the shuttle allows you to tour all the sites and have an awesome Nashville vacation without all the usual parking and congestion hassles. Here are some of my Top Ideas for What to See in Nashville along with a downloadable map to help you get around.
Like this Campground Near Nashville?
PIN IT for later!