DISCLOSURE: I may link to relevant products, companies or helpful info which may be affiliate links, meaning I may earn a small commission. As an Amazon Associate & other affiliates, I earn from qualifying purchases at no extra charge to you. The views & opinions are my own. Please see the disclaimer and privacy policy.
Last Updated on December 17, 2020
The Magic of Disney at Home: by Shawn Mosch
If you are like me, as soon as you leave a Disney park you find yourself planning your next Disney trip and wishing you had some reminders of Disney at home.  Today I am going to show you how you can bring the magic home and make your home feel like Disney with some Disney inspired crafting ideas.  If you do not consider yourself a crafty person, do not worry because I have some Disney crafts for all abilities so that you can have the magic of Disney at home. 
Disney crafts to inspire Wanderlust for Disney at home
This first project I am going to show can be done with a pair of scissors.
Hidden Mickey Easy Disney Craft
One activity that my family enjoys when we go to a Disney park is looking for Hidden Mickey's.  These are created any time that there are three circles, one large and two small, which seem to resemble Mickey's face.  These are typically blended into the decor around the parks and attractions.  Once you know to look for them, you will find them in the rocks, fence railings, furniture, or even the carpet pattern.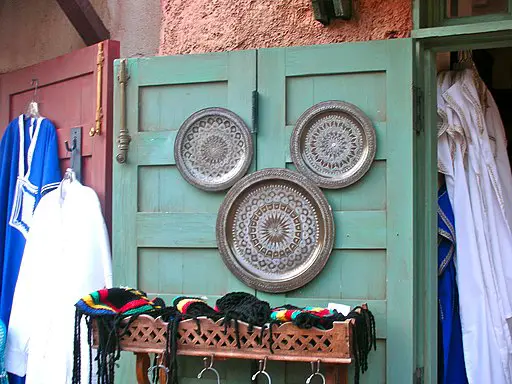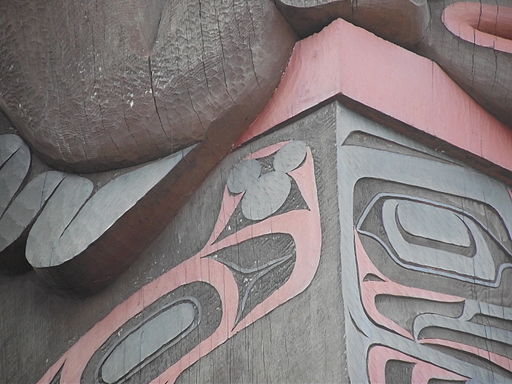 Why not bring that same idea and have your own hidden Mickeys for Disney at home.  Simply cut Hidden Mickey's of various sizes from removable vinyl.  I recommend using removable vinyl so that you do not damage the surface you are putting these Hidden Mickey decals on. 
Supplies needed
Home printer
Scissors
Pen
Removable vinyl (you could also use a removable contact paper)
First, find an image online of the silhouette of Mickey's head online.  I would insert that image into a Word document and then resize it to the size you would like the finished Mickey to be.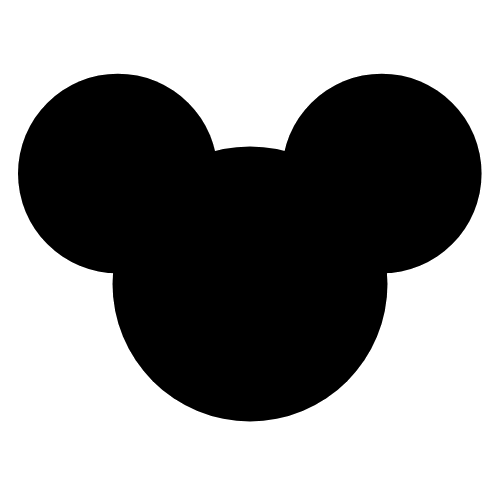 Next, print out that image and then cut around the outside with scissors.  This will become your template or pattern piece for making the Hidden Mickey's.  On the back side of the removable vinyl, there will be a paper backing.  Place the template down on the backing and trace around the outline with a pen.  Repeat this across the backing until you have drawn outlines of as many Mickey's as you want.
Now you can grab your scissors and cut all of those Mickey's out.  To place them, simply remove the paper backing and stick.
If you wanted to speed this process up a little, there are Mickey Mouse paper punches that you can purchase.  If you are like me, and you own a die cutting machine the process would be even easier.  I have used my Cricut for projects like this for my home.
Below are some examples of places you can add a Hidden Mickey to bring some magic inside and make your home feel like Disney.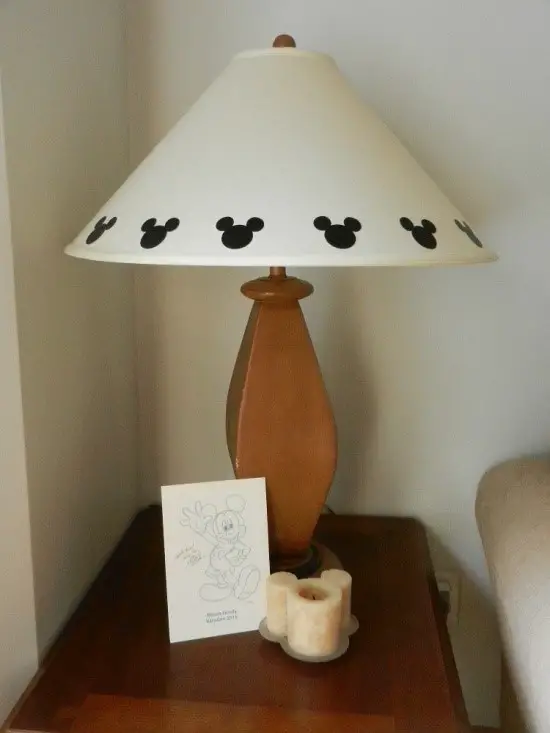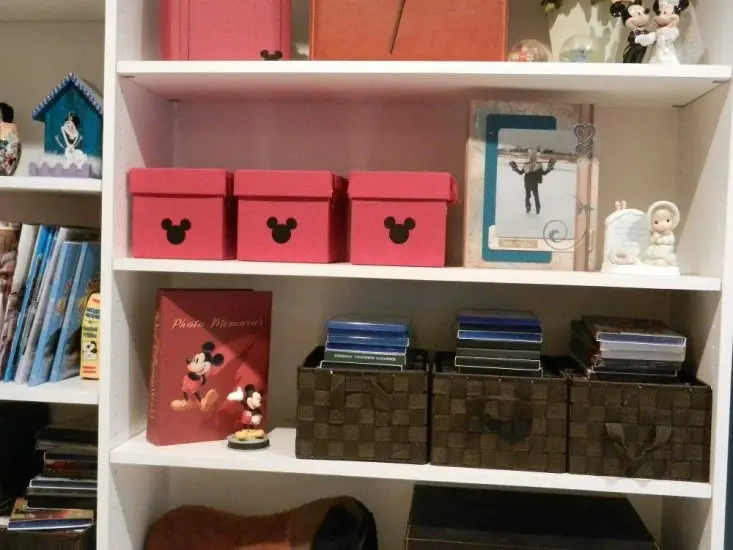 Disney at Home Hand Sanitizer Station
While hand sanitizer might not be a product that you typically think of when you think of Disney, it certainly has become a must-have item in homes nowadays.  Why not make our hand sanitizing fun??!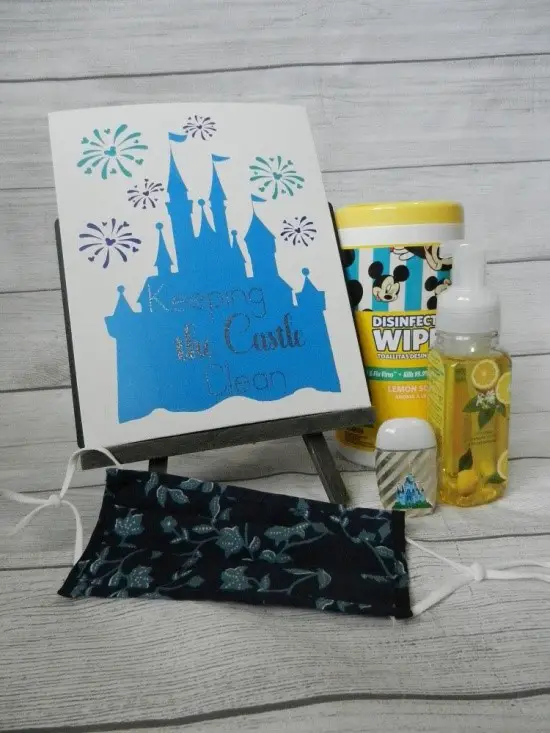 With a little creativity, you can make a hand sanitizer station that will make your home feel like Disney!  You could make a little sign to remind people to wash their hands.  I created my Castle sign on a small canvas.  I used my Cricut to cut out heat transfer vinyl from Siser, which I then pressed onto the canvas with a heat press.
If you don't have a Cricut or a heat press, here is another way you could create this sign.
Supplies needed
Small blank canvas
Alphabet stencil
Painter's tape
Paints and foam brush
Paper plate
Home printer
Scissors
Pen
Colored contact paper
Start with a blank canvas.  Plan out where you will place your phrase, and place the stencil down over the canvas.  Tape it down with some painter's tape so it does not move. 
I like to squirt some paint onto a paper plate when I work on stencils.  Dab just a little bit on to the foam brush and then dab the foam brush on to the paper plate.  This will reduce the amount of paint on the foam brush.  Dab the paint in an up and down motion over the opening in the stencil for the letter you want to paint.  DO NOT BRUSH.  DAB ONLY.  We do not want to push any of the paint under the stencil.  It is better to do two thin layers of paint rather than trying to put the paint on too thick. 
Allow one letter to dry before moving on to the next letter.  You would not want to smear the paint from your first letter while painting the second letter.  Continue to do this for all of the letters to spell out your phrase.  While that is drying, let's surf some fun virtual Disney travel articles before we work on the next part.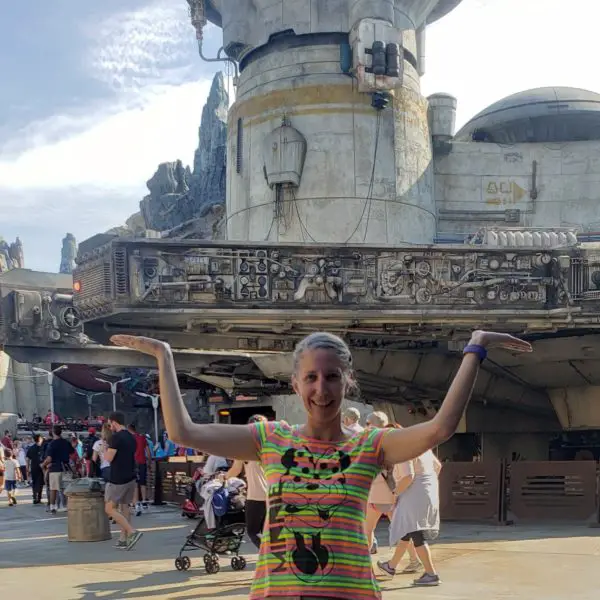 DISNEYWORLD GALAXY'S EDGE – What not to miss in the land of Star Wars
There is a lot to see and do at the new Star Wars Galaxy's Edge land in Disneyworld's Hollywood Studios. The new part of the park has been open for a few months and the guests are still flocking to see it. IT'S THAT GOOD. If you brave the crowds to join in on the experience, there are several things that you won't want to miss.
Now, just like we did in the first project, find an image online.  This time we are going to look for an image of a castle.  Bring that image into a Word document and resize it to fit on your finished project.  Print that with your home printer and then cut around the outline of the silhouette.  Use this as your template to trace around the outside of the image on the back of the contact paper. 

Now it is time to grab the scissors and cut out that silhouette.  When you are done cutting, remove the paper backing from the contact paper and place the image on the canvas.  You can finish this off by adding some ribbon to the back of the canvas to use to hang it.
As I said above, I did my sign with iron on vinyl, but you could recreate this look with paint if you would prefer.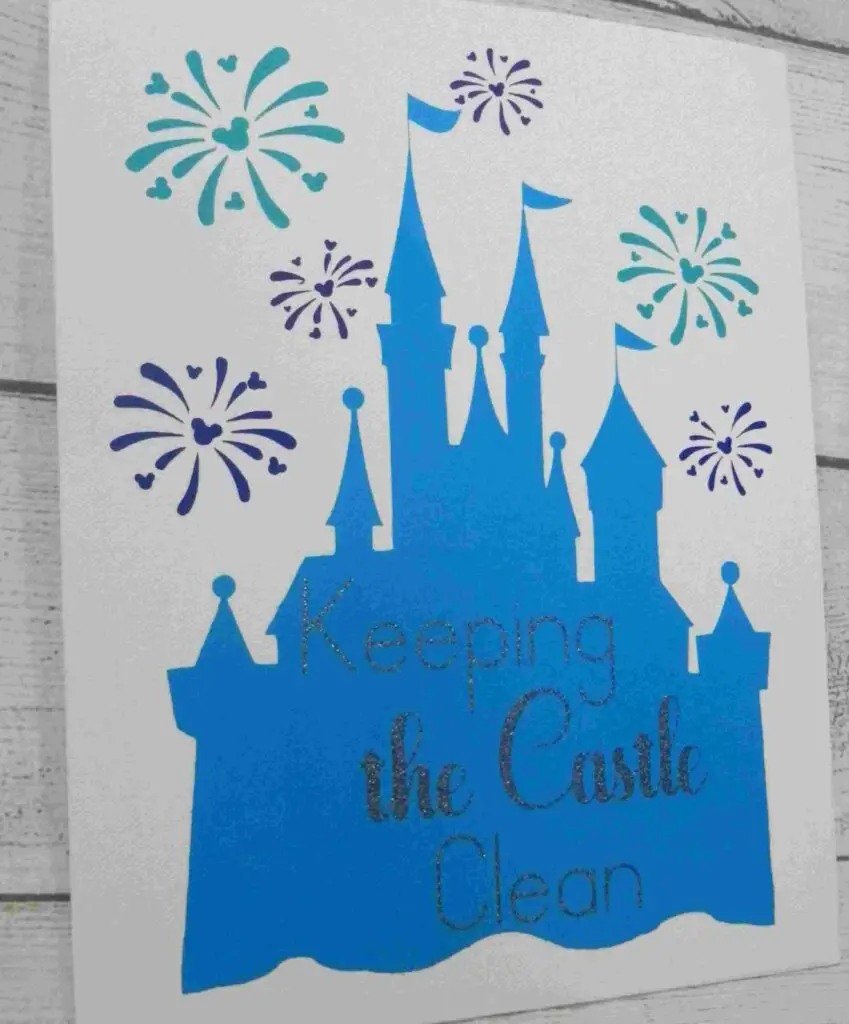 You could also decorate your hand sanitizer bottles in a Disney theme to bring more Disney at home.  To do this, I purchased decorative Disney washi tape and simply wrapped it around the hand sanitizer bottles.  Then I added a Disney sticker on top of the decorative tape.  You could also use colored Duct Tape for this.  You can see how I added a Disney patterned Duct Tape to the top of the disinfecting wipes container.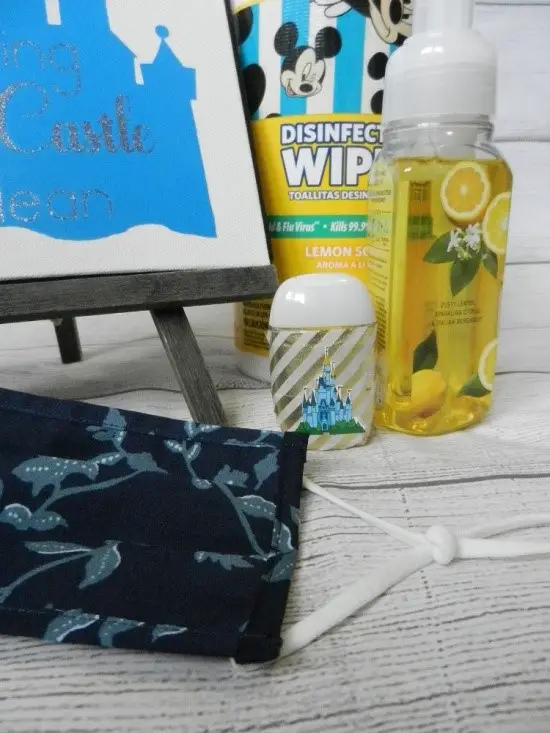 Disney Wall Decals
Another thing I love about going to a Disney park is how they work various characters into different settings.  For example, when you attend the Food and Wine Festival at Epcot, you will often see little Remy's scattered throughout the park, since Remy is known for his love of great food.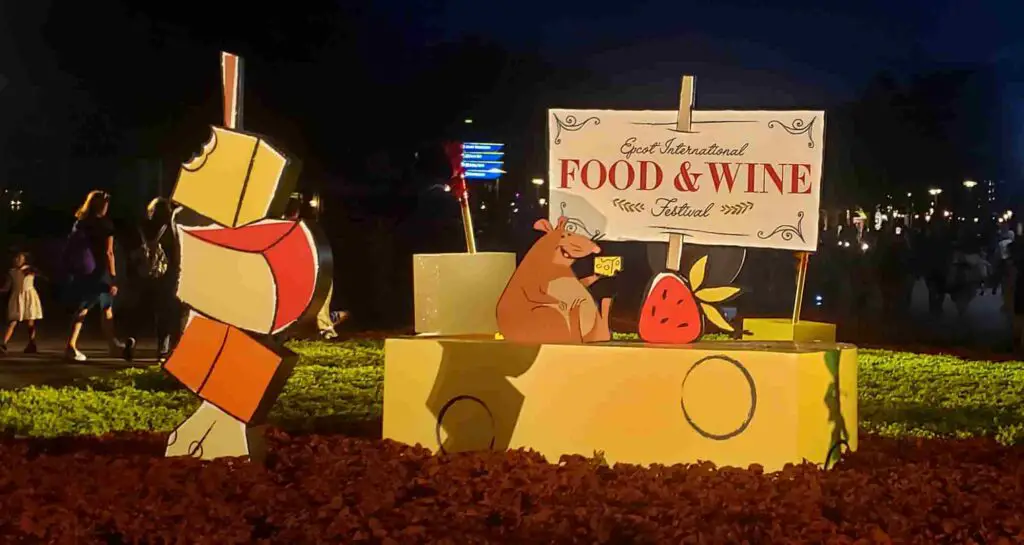 You can do this and have your own Disney at home by adding a little Remy wall decal to your kitchen wall, or on a container that sits on the kitchen counter.  I have a Remy on the wall behind my stove.  It is like he is there with me telling me that anyone can cook and encouraging me. This is a great way to make your home feel like Disney!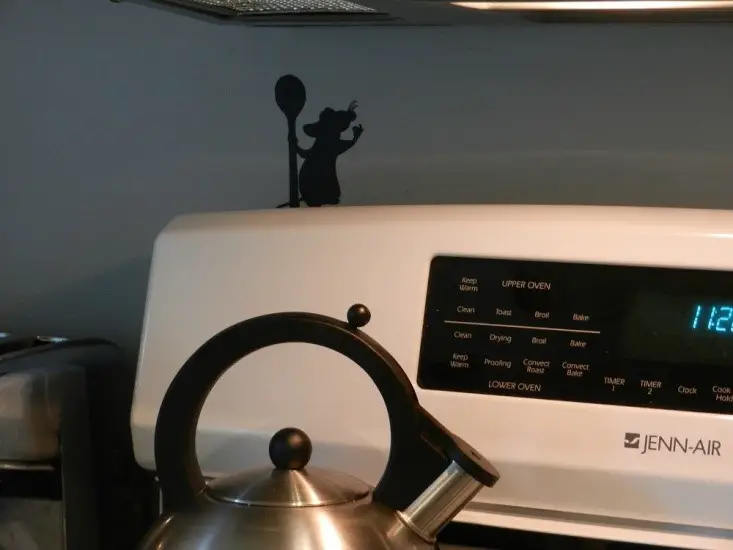 Other characters that would be fun around the house would be Minnie and Mickey standing near a mouse hole.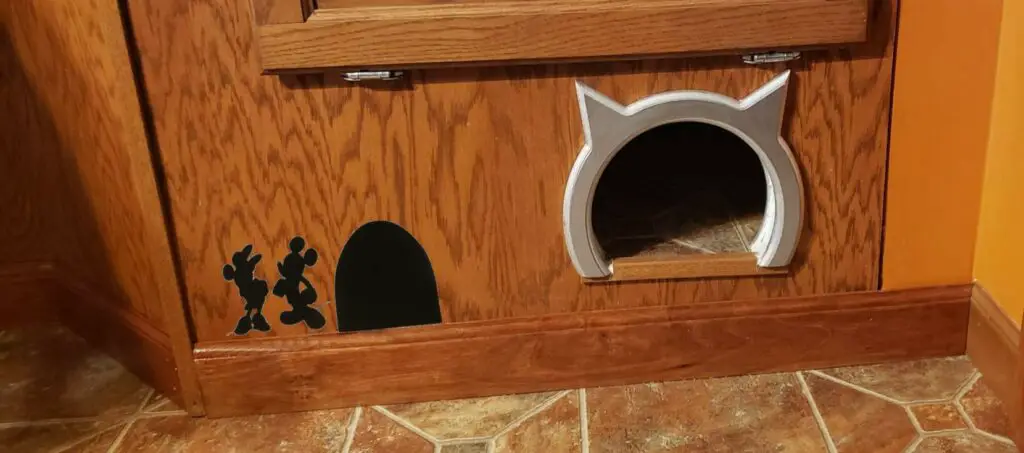 Or what about Jac and Gus running with a key like they are on their way to rescue Cinderella?  If you are a seamstress, the sewing mice from Cinderella would be perfect in your sewing room.  You could also have a decal that looks like your favorite character is sitting on top of the light switch plate or outlet cover. 
I hope that these ideas inspired you to bring the magic home and add little touches to make your home feel like Disney.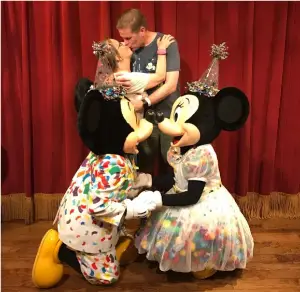 Shawn Mosch is a crafting blogger, who loves all things Disney.  If you enjoyed this article you can find more Disney Crafting Projects by Shawn at her website, ShawnMosch.com
Like this Post?  Pin it for Later.