DISCLOSURE: I may link to relevant products, companies or helpful info which may be affiliate links, meaning I may earn a small commission. As an Amazon Associate & other affiliates, I earn from qualifying purchases at no extra charge to you. The views & opinions are my own. Please see the disclaimer and privacy policy.
Last Updated on March 26, 2021
Hosting a Blog Post Collaboration Article
Organizing a blog post collaboration is hard work.  It requires extra promotion to find appropriate collaborators, extra editing to make sure all the individual submissions match your website's style and overall tone and goal that you want the content to achieve, extra management skills in hosting a blog post collaboration, and extra communication to make sure everyone has the appropriate information and meets deadlines. 
Yet they also have huge benefits!  SO, if you take the time to be prepared and organized, you can also have very positive results with benefits to you and your blog. 
Read on and take notes, future collaborator. I will give you all the tips you need (AND SOME FREE HELPFUL DOWNLOADS!) for organizing a blog post collaboration.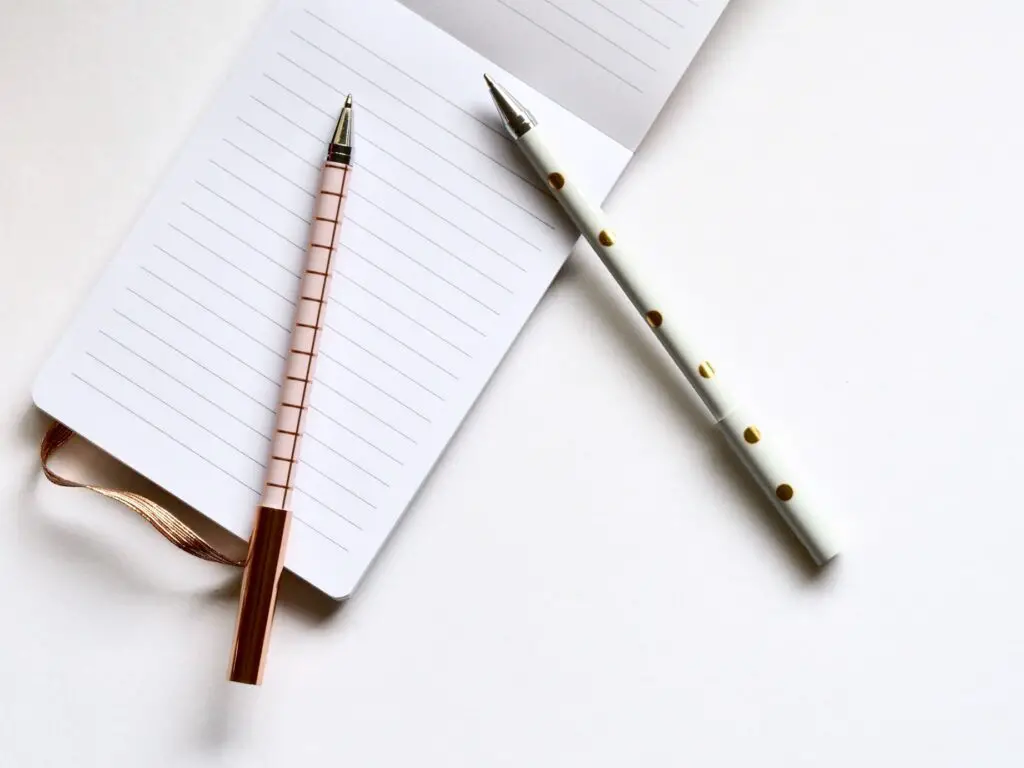 What is a Blog Post Collaboration
A COLLABORATION is working together to produce a more effective product or outcome. Therefore, a blog post collaboration is a bunch of online content creators coming together to write pieces about a common topic so that the person hosting the collaboration can put them all together into one post that brings the multiple pieces together cohesively to support the original topic.
Collaborations can be all sizes, all niches, and all different styles.  They can have 5 contributors or 50 contributors (although this one is often referred to as a roundup and each section is short and not as detailed).  They can be different food recipes to try, different sites to see at a location, or testimonials of becoming a blogger.  They can be lists, first person stories, or guidebook-style paragraphs for the reader to follow.
Take a look at this example of a popular collaboration from many content creators and their top picks for a 50th Birthday Milestone Trip Destination.  It includes stories from around the world about trips to all sorts of destinations.  The collaboration is organized by area of the world.  The post is long and contains heartfelt and sometimes moving stories of their birthday celebrations around the globe.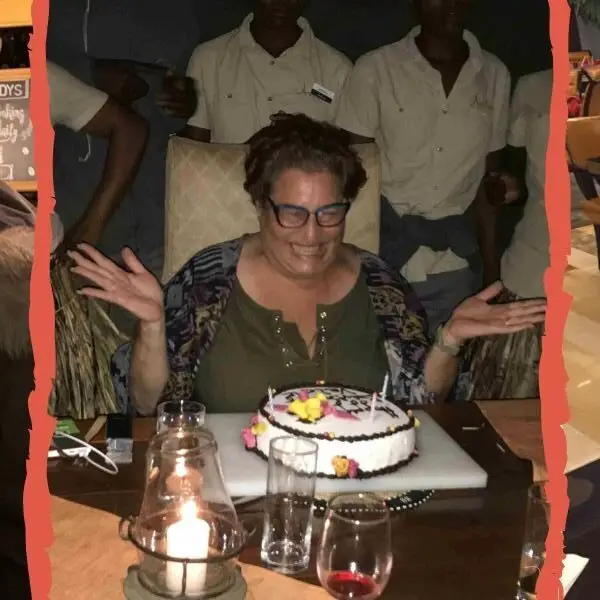 Fun 50th birthday trip ideas and inspiring stories
Here is an Ultimate List of 50th Birthday Trip Ideas as recommended by travel content creators. Read the stories of their own 50th birthday trips, see their inspiring pictures, and watch their amazing birthday trip videos.
Here is an example of a shorter collaboration of Seashell Crafts.  The selections are smaller, and there are quite a few different ideas for what to do with leftover seashells from a beach trip so that the readers are sure to find something to fit their desire.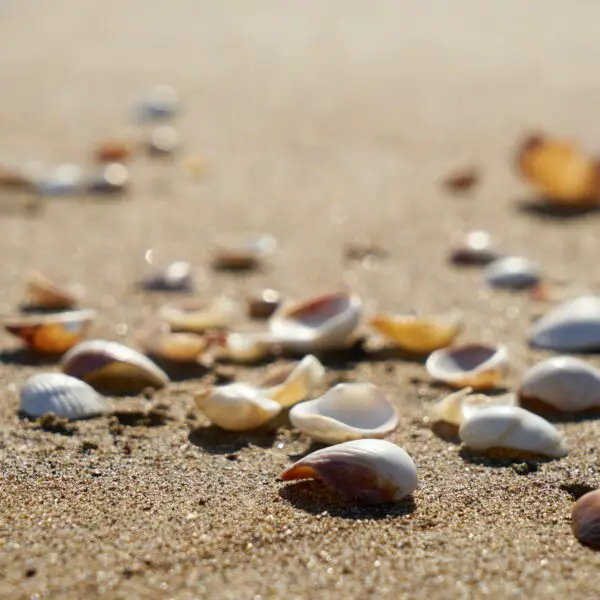 Creative Craft Ideas for Displaying Seashells from Beaches Around the World
What to do with all the seashell souvenirs that you collect? Here are ideas for displaying seashells & seashell crafts to decorate your house.
Why host a Blog Post Collaboration
There are numerous reasons to host a blog post collaboration.  I find collaborations extremely fun to do in addition to all the benefits that they provide for my blog.  As long as you are able to stay organized and keep track of all of your collaborators, the benefits will start to outweigh the hard work that organizing a blog post collaboration requires.
Improve engagement 
Every content creator that submits an article will share the collaboration with their readers.  It benefits them to have your piece do well, so of course, they will want to promote it.  Many will promote it on social media including Pinterest, Facebook, Twitter, and Instagram.  They will respond to your own Instagram and Facebook posts that you tag them in when you say 'Thank you for participating,' further increasing engagement in the collaborative post.
Reach New Markets
Putting together a collaboration can broaden your global reach and extend your market.  For example, when I put together a collaboration for the most Beautiful Hindu Temples in the World, I received submissions from many bloggers from India who in turn shared the finished article to their markets based in southeast Asia that I typically do not reach.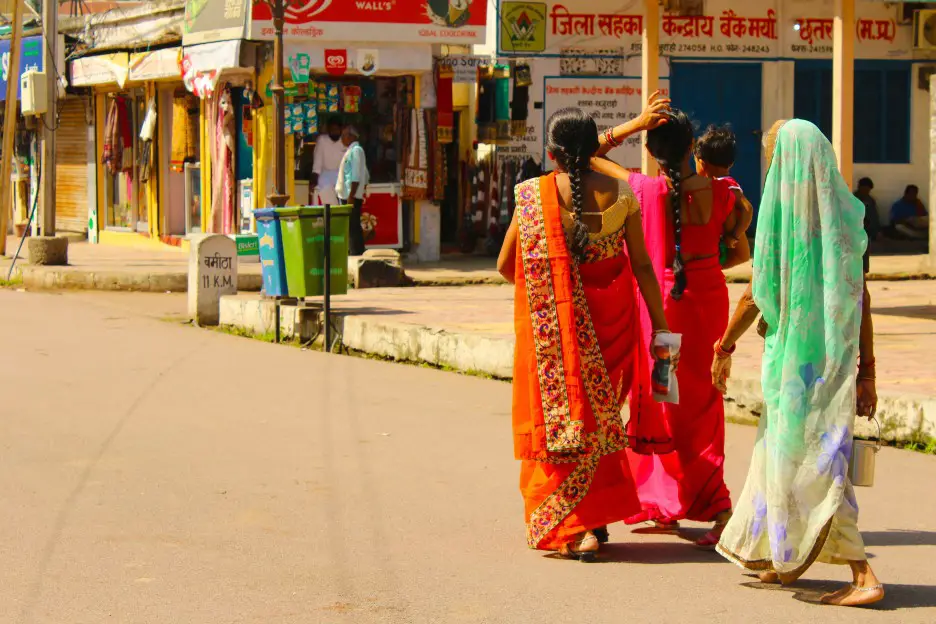 Network with Other Bloggers
I have met some wonderful bloggers through the collaborative posts that I have completed.  I have continued to correspond with some of them and we help each other out when we can.  It is a lot of fun to meet so many different creators with different styles of writing and different personalities that come out in their writing pieces like the intimate description of exploring Vat Phoe in Laos or the story of a milestone birthday celebration in Greece while being serenaded by an Arab sheik on his superyacht.

Learn New Things
Since one blogger can't possibly be an expert on everything, the collaboration brings together bloggers with knowledge over different areas, topics, and niches.  I always learn a lot from going through the pieces that my collaborators submit.  Reading their stories is much better than looking things up on Wikipedia!
Cover Wider Range of Topics
I love to cross niches.  I did a collaborative post about Foods from Around the World that you can make at home and met some awesome Food Bloggers!  Through that experience, I traveled around the world in my kitchen with them through all the international recipes that they submitted.  I broadened the topics that are contained on my blog so that it now includes a wonderful selection of foreign recipe ideas like French crepes and New Zealand corn fritters.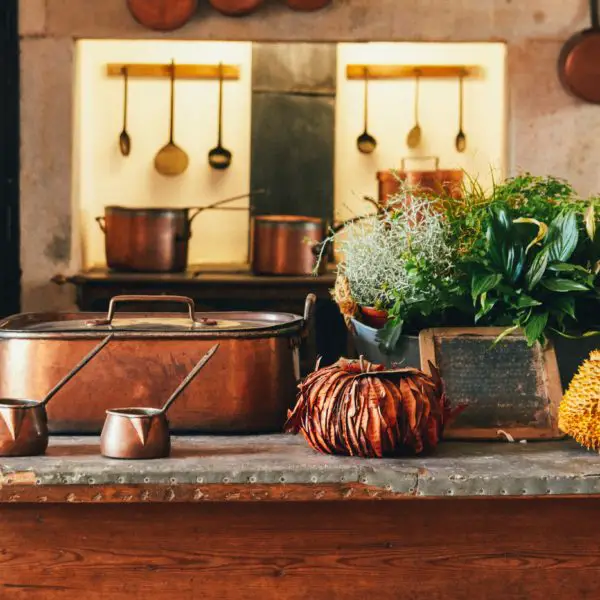 16 Awesome Foods from Around the World to Satisfy Wanderlust without Traveling
Big awesome list of foods from around the world that you can cook at home to allow the wonderful aromas of these foreign dishes to drift through your kitchen! Travel without Traveling!!
How to Organize a Blog Post Collaboration
Announcing a Blog Post Collaboration
The first step to organizing a blog post collaboration is to announce that you are accepting contributions.  Make sure you have a clear outline of what you are looking for in a submission and write out a Collaboration Callout Template.  You can post this announcement in many locations and then sit back and wait for collaborations to start rolling in.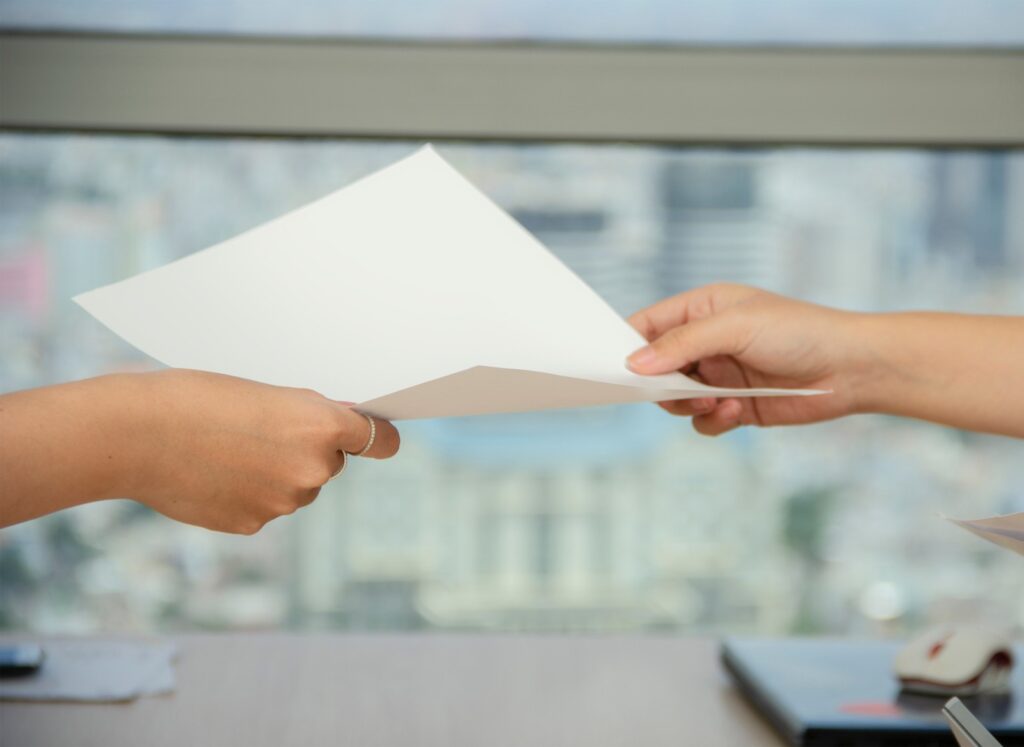 What to include in a Blog Post Collaboration Announcement
Most sites will have a list of requirements that you must include if you are posting a blog post collaboration offer.  Use my FREE DOWNLOAD COLLABORATION ANNOUNCEMENT TEMPLATE as a starting point and you will most likely hit all those requirements. Replace everything in red with the specifics about your collaboration article.
Make sure you include a detailed description of what you are looking for including the format (headings, lists, or bullet points), point of view (1st person versus 3rd person, and tone (informative versus casual stories). 
The links that you allow are what will entice the prospective blogger to participate.  Common links given are to the home page and/or a non-competing post.  Spell out exactly what you mean by non-competing if you are particular.  Other links often included are the collaborator's social media links to Facebook or Instagram.  Explain how you will allow these links to be added to their submission (contextual links only or not).
Also include if you will be needing permissions for images to be used elsewhere in social media, adding affiliate links, or editing for SEO and grammar.  Specific requirements for submission should be explained in detail so that the collaborators prepare their documents and photos properly.
The most important piece of information is the DEADLINE.  Stick to it.  There will always be late contributors.  You will have to be the judge if you want to accept them or not. 
Where to find Collaborations Opportunities
There are a lot of Facebook groups that allow bloggers to post Collaboration Callout Posts.  They all have special methods so make sure you are familiar with them before you post.  Two of my favorite groups to post collaborations are DNW: Making Money from Blogging and Link Building + Guest Posts + Collabs.
Perlu is a networking platform for brands, influencers, and content creators from all niches.  One of the ways that members can interact on Perlu is to post available collaborations so that other members can participate.
Keep track of where you post all of your collaboration announcements so that you can go back to check for responses. Sometimes a FB notification message is missed.  I always indicate to potential collaborators to send me a direct message so that I have a better chance of seeing their response, but that doesn't always happen, so it is good to check on your posts from time to time.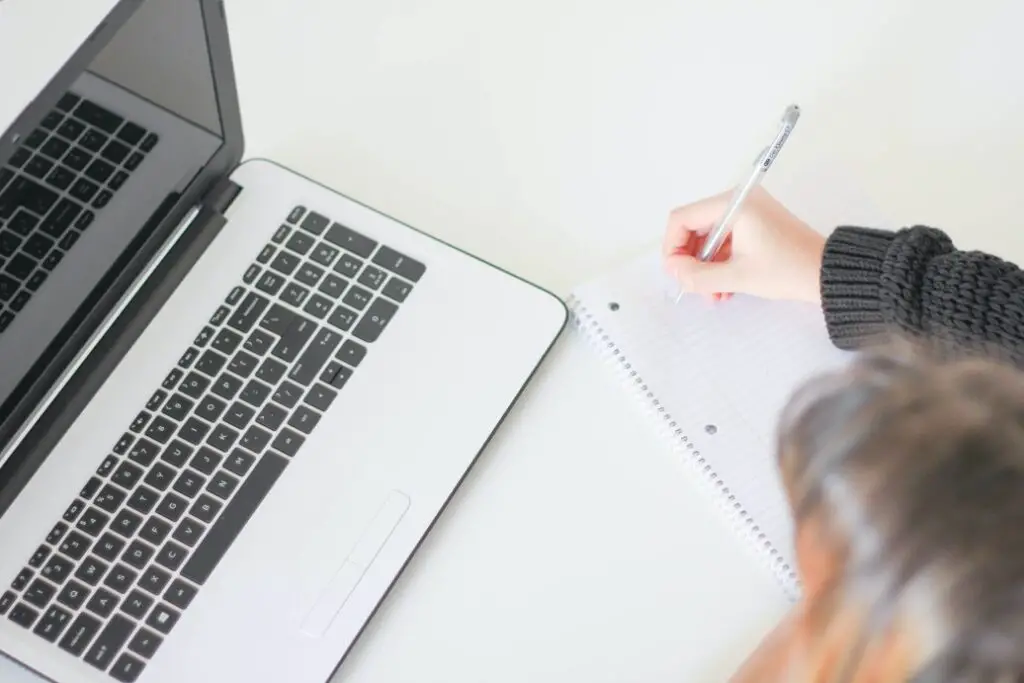 How to Organize your Collaboration Submissions
Once bloggers begin applying to participate in your collaboration you will need to keep an organized record of them and their ideas so that you know what has already been taken.  Keep track of their name, contact info, and their submitted idea for the collaboration.  It is also a good idea to keep track of where they contacted you.  I learned that the hard way when I was trying to ask one of my collaborators a question and couldn't find them through a direct message on FB.  They had contacted me through my FB Page so I needed to locate them there in order to find them!
I have started a spreadsheet for you so that you can stay organized.  The top portion is to keep track of where you post your collaboration announcement and the bottom portion is to keep track of the collaborators and their submissions.  I use the first three columns to keep track of which step their submission is in.  Since they are not all received at the same time, I often have some pieces in the editing stage while some are completed and already uploaded to my WordPress site.
Click the button below to download the starting BLOG POST COLLABORATOR ORGANIZING SPREADSHEET to keep all your collaborators organized and in one list.
Editing Collaboration Articles
Once you have received a blogpost collaboration piece, you have many more jobs to do.  Editing is the first step.  You will need to make sure that there are no grammar errors or typos and that all the included links are working.  After that, you will need to format it so that all the pieces match.  You can save time in this step by making special requests for formatting in the Collaboration Callout Announcement.  For example, if you want 3 bullet points mentioned at the end, make sure that you include this in your initial request.
The second round of your edits needs to include keywords and affiliate links (if you are including them).  The collaborators are not going to have your keyword list, so it is up to you to sprinkle them around and throughout each contribution.
After you finish all of your edits, you can send back the piece to the collaborator for their final approval.  If you only made a couple of spelling changes, perhaps this step isn't necessary, but I like to keep the lines of communication completely open and active. 
Now that you have everything ORGANIZED for your blog post collaboration, it is time to load the collaboration articles and photos onto your blog.
Things to do after your Collaboration is posted
There are a few additional things to do after your Collaboration Blog post is published.  I have a list of things to do when I publish any post, but when it is a collaboration, there are a few additional steps that are suggested for optimal promotion of your collaboration.
Send a Thank You Email to all the collaborators including blog post link and pin
Tag the collaborators on social media for all promotions of the collaboration
Link the finished collaboration article on Facebook group posts that contain your collaboration announcement (adhere to FB group rules that allow this).
Final words about hosting a blog post collaboration
Organizing a blog post collaboration from the start is the key to making your collaboration a successful endeavor instead of a stressful and frantic mess. Use all of my free downloads to give yourself a good start and let me know how they work for you. Is there another hint that helps you stay organized? Feel free to share your tips in the comments. Have fun organizing your first blog post collaboration!
Hosting a Blog Post Collaboration? Pin this post for later!