DISCLOSURE: I may link to relevant products, companies or helpful info which may be affiliate links, meaning I may earn a small commission. As an Amazon Associate & other affiliates, I earn from qualifying purchases at no extra charge to you. The views & opinions are my own. Please see the disclaimer and privacy policy.
Last Updated on February 5, 2023
Ultimate Guide to Kangaroo Island by Jill Weeks from Where2Now
Kangaroo Island is a unique place to visit and a great vacation destination. This ultimate guide to Kangaroo Island in South Australia will introduce you to the wildlife, nature, turquoise seas, pristine white beaches, stunning scenery, the delicious food and wine. There are handy lists of what to include on your Kangaroo Island itinerary as well as other helpful information.
This little island is a different part of Australia- a part that has exquisite scenery and is not overcrowded. It's a relaxing and unique experience and should definitely be on your bucket list.
Kangaroo Island Facts
It's thought that Kangaroo Island in southern Australia was separated from the mainland over 10,000 years ago. Historians also note that the Island was the site of the first free European settlement in Australia and was subsequently named after the numerous kangaroos that early explorers sighted.
Afterall, kangaroos are such interesting animals and live mostly in Australia. There are many other interesting facts about kangaroos that you will surely learn on your trip to Kangaroo Island!
Also recognized as Karta, by indigenous people, Kangaroo Island is located around 70 miles southwest of Adelaide, the capital of South Australia.
Kangaroo Island Map
Driving to the ferry terminal at Cape Jervis you travel through abundant agricultural areas and vineyards. It's worth a meander to explore the Fleurieu Peninsula. You may even like to try some wine tasting along the way.
There are heritage stone cottages dotted through the landscape.  South Australia has mainly used stone as a building material, due to a lack of timber resources.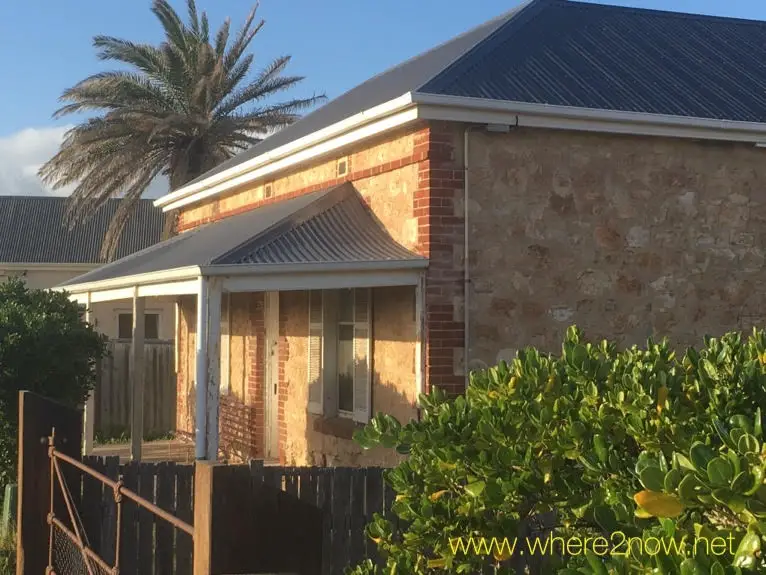 The Island takes some time to explore. It's a large island, being around 96 miles long and at its widest point, it measures some 34 miles. It's Australia's third-largest island.
The population on Kangaroo Island, in the last Australian Census (1996) was 4,702, with a median age of 49 years.
It's an Island experience like no other. There are a lot of things to do including swimming, surfing, kayaking, bushwalking, and boating.
How to get to Kangaroo Island in South Australia
You can arrive by plane, the Kangaroo Island ferry, a coach (to the ferry terminal from Adelaide), or a car. A flight from Adelaide takes around 35 minutes. The journey by the car-carrying ferry takes 45 minutes.  I've been fortunate to travel the short distance by ferry in fine weather.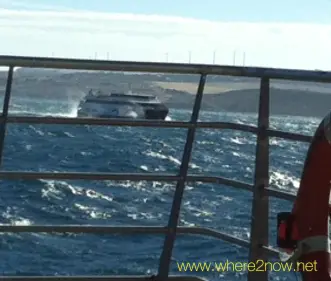 If you like to explore by yourself then renting a car at the small Kingscote airport, or taking a car from the mainland would be an alternative.
There are strict rules to protect the local Ligurian bee industry. No bee products, for example, are to be brought onto Kangaroo Island in Australia. More about bees a little later. 
In addition to renting a car at the small airport, you can also arrange to be collected by a local tour guide.
Most main roads are made of bitumen, but it's wise to check with locals before venturing off such roads.  The Playford Highway, which runs through the middle of the island, is an easy drive and a good starting point to explore the Island. However, many people like to take a tour of the Island, particularly if they are short on time.
Road rules do not apply to the local fauna! Take note that driving can be hazardous at night with wildlife venturing onto the road.
Where to stay in Kangaroo Island
Check out this great list of AirBNB accommodations all around Kangaroo Island!
The Best Airbnb Kangaroo Island Accommodation – South Australia Road Trips
With so many accommodation options to choose from, let's check out some of best Airbnb Kangaroo Island accommodation.
Kangaroo Island Itinerary
Kingscote
With a population of around 1700 people, Kingscote is the largest town on the Island and should be on your Kangaroo Island Itinerary.
It's interesting to note that this could have been the site for the capital of South Australia, had it not been for a lack of fresh drinking water back then.
The airport is nearby. The town is popular with tourists who shop for souvenirs such as honey and kangaroo leather works, art works.  It is also a great spot to dine at cafes and restaurants and buy supplies. It is the commercial center for locals.
There are plenty of walks around the town and a good way to meet the locals.  There is a historical walking tour that shows 25 historic buildings.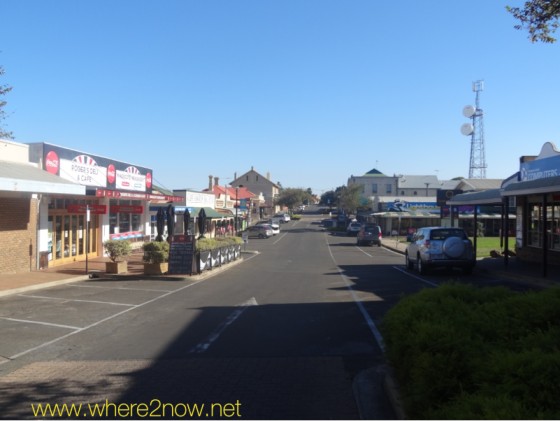 Penneshaw
Located on the east end of the island, Penneshaw was originally known as Hog Bay.  It's the second biggest town on Kangaroo Island and is home to the Kangaroo Island ferry terminal.
The maritime and folk museum is worth a visit to learn of the town's past.
It was the first Sunday of the month when I visited, and I came across a market. There was an opportunity to talk to the sellers, ask questions and taste their magnificent produce. You could really spend a lot of time, and some Aussie dollars, at the market.  I bought honey, olives and a small painting.
Other visitors to the market were tempted by the sight and aroma of German sausages being cooked on a barbecue.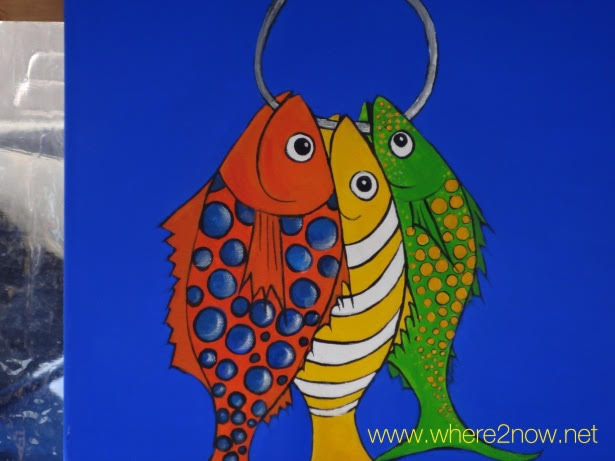 For those that are short on time to vacation on Kangaroo Island, you will want to maximize your itinerary plans to see the most sites on the island. See this helpful 2-day wildlife itinerary for Kangaroo Island.
Where to Stay on Kangaroo Island in Southern Australia
Kangaroo Island Hotels
The accommodation ranges from camping, caravan parks, cabins, guest houses, villas, and apartments to luxurious beach homes and lodges. Many have views over the water.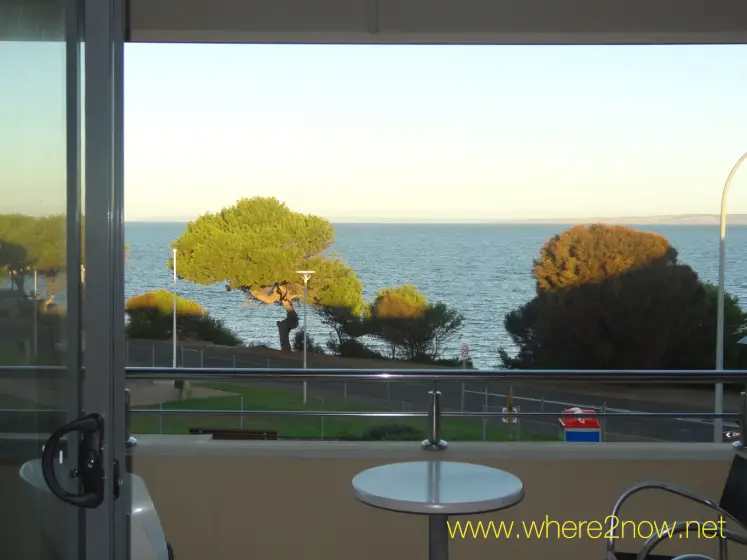 Food & Wine on Kangaroo Island
An article in the Kapunda Herald newspaper article on the 5th February 1884 reported on visit to Kangaroo Island and found 'fruit trees loaded with delicious fruit, as also were the grapevines'.
These days Kangaroo Island is no different. It is the place to visit if you would like to try fresh foods that are grown locally. These include fig products, olive oil, olives, honey, sea salt, eggs, farmed Marron (a freshwater crayfish), eucalyptus oil, lavender (for oils, soaps, and scones) and sheep's cheese.
Seafood lovers will be spoilt for choice on Kangaroo Island, with giant king crabs, calamari, abalone, oysters, smoked local fish and the famed southern rock lobster available- to name but a few of the local delicacies.
The King George Whiting is a must for anyone wanting a delicious meal in a seaside environment. At the Ozone Hotel, for example, there is the added bonus of the superb view over Nepean Bay.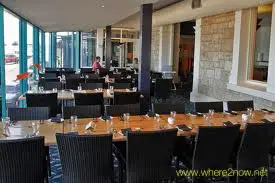 Restaurants and cafes around Kangaroo Island are varied and welcoming.
There's no rush on the Island.
A group of us had a wine tasting at Sunset Food and Wine, which was excellent. Supplemented by local olives and cheeses, it was a delight to sit up high and watch the happenings along the coast.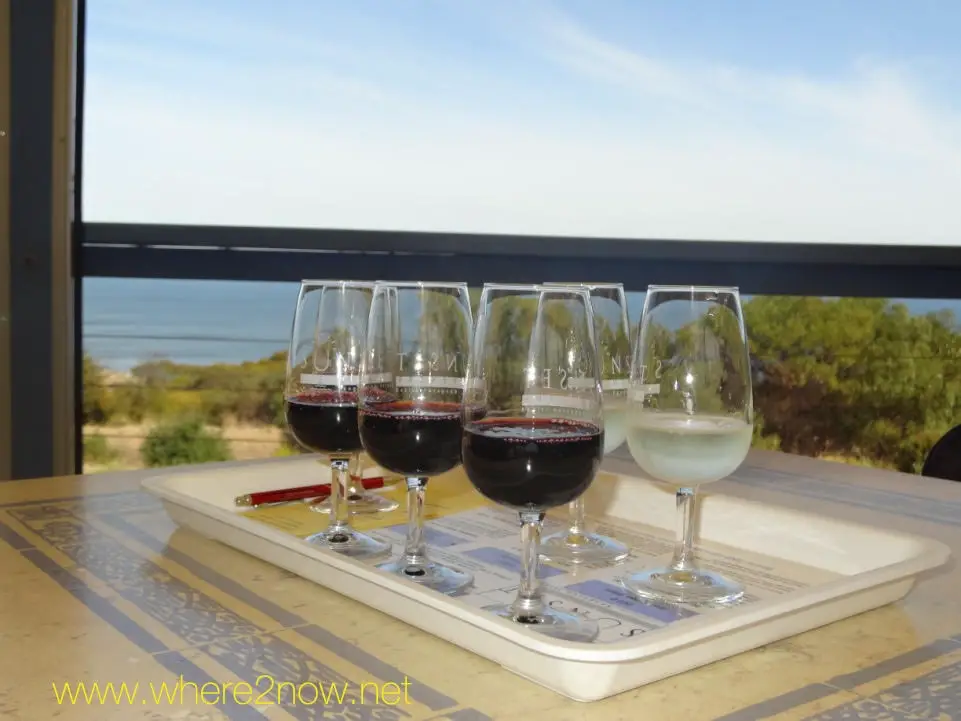 Top Sites to See on Kangaroo Island in Southern Australia
Ligurian Bees
One of the unique aspects of Kangaroo Island is the Ligurian Bees (Apis mellifera ligustica). It's thought that they are the last remaining purebred Ligurian Bees in the world. In 1885 the South Australian parliament passed the Ligurian Bee Act that made Kangaroo Island a 'bee sanctuary'. The Island's isolation has ensured that bees continue to thrive in the pure environment and has made Kangaroo Island honey a great souvenir.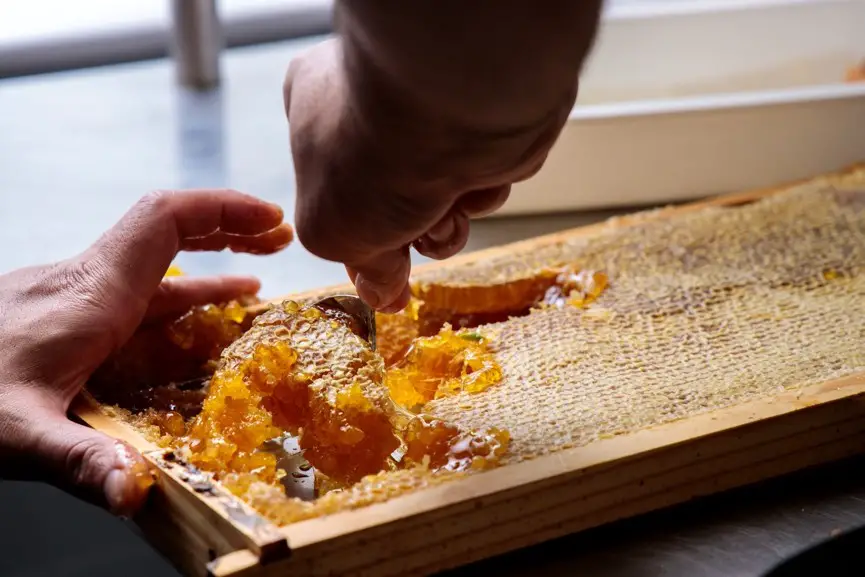 Island Bee Hive
A great way to taste the local Kangaroo Island honey is to visit the award-winning Island Beehive.  The Ligurian honey is delicious, with varieties including coastal flora, sugar gum, stringy bark, cup gum and spring flora.
Here you can also learn about the bees, take a tour, and enjoy a coffee or shop for a gift to take home.  The honey ice cream is a standout. It is a 'must taste' ice cream! The Beehive also sells Honey Mead to those over the age of 18 years.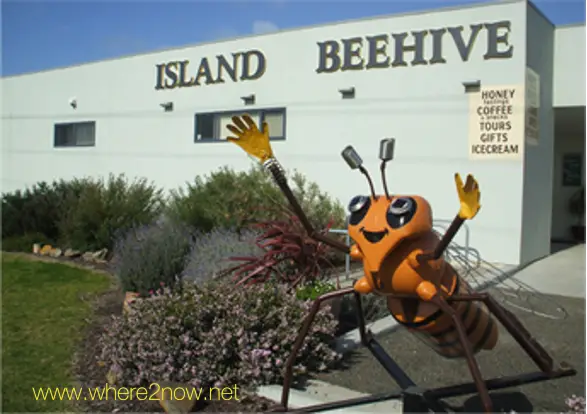 Shep's Studio
It's said that around 10% of Kangaroo Islanders 'identify as are being part of the creative community'.
One gallery I visited was located five miles from Kingscote.  It was a delight to visit Shep's Studio. It's a well set out gallery. The vibrant and colorful artwork of the gallery included flowers, birds, land, and seascapes. Paintings have been described as 'spontaneous and impressionistic'.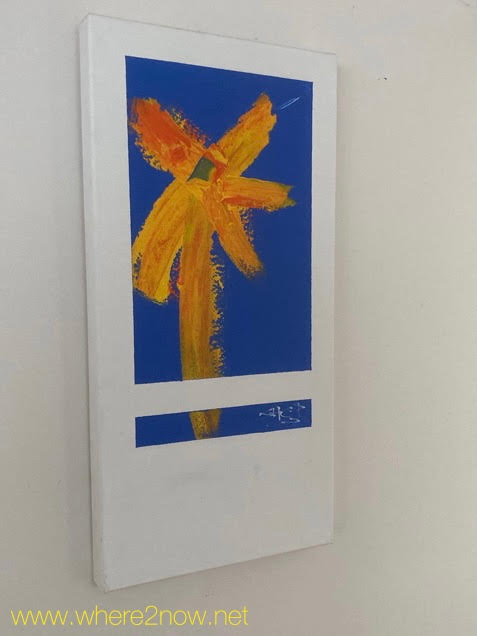 American River
If you love oysters, head to the American River. This is where you will find the Oyster Farm and Farmgate.  There are free tastings, plus you can buy local produce that is grown or farmed locally.
Despite the 'river' name, it's actually located on an inlet, not a river, and is named after the American sealers that visited in the early 1800s. The sealers stayed for four months.  It's a wonderful place to take in the impressive coastline views.
---
Other fun activities on Kangaroo Island
Seal Bay
On the south of the island, around 50 minutes from Kingscote, is the Seal Bay Conservation Park.
It was a glorious sunny morning when I visited Seal Bay. Walking down the boardwalk, I could hear the lapping of the ocean on the white sand beach. The water was a magnificent blue and there were no other people around – only animals.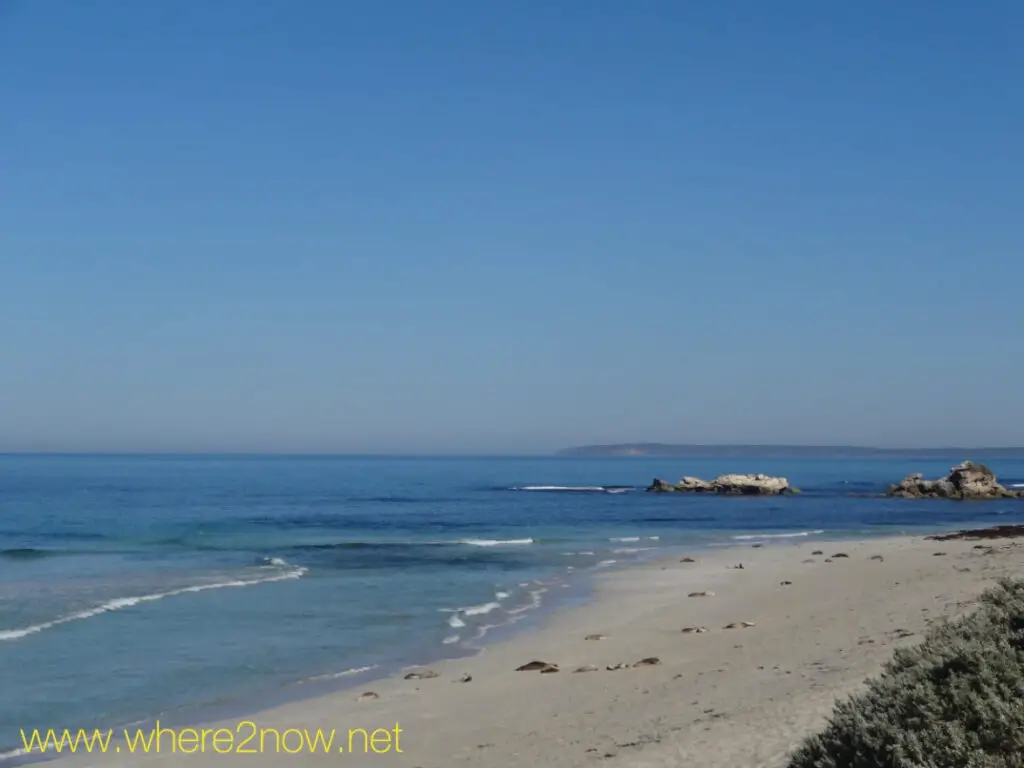 There were many Australian sea lions enjoying the morning sun by sunning themselves and, occasionally, rolling in the sand.  Humans and sea lions keep a respectful distance (the lions are protected). I was amazed to learn that male sea lions may eat up to 39 pounds of fish a day.
These locals are the third largest colony of Australian sea lions.  They seemed nonchalant about that description on the day I visited, preferring to snooze and work on their tans.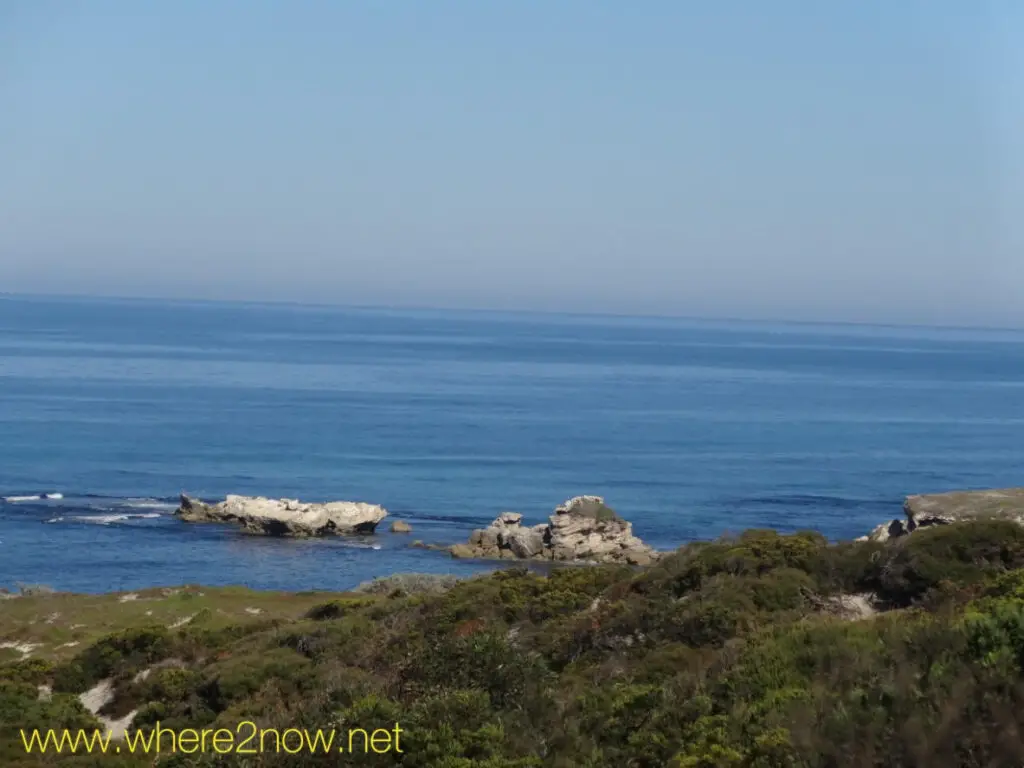 Vivonne Bay
Vivonne Bay was promptly promoted as the 'best beach in Australia' after Professor Andy Short said it 'met all the criteria for a top beach' in his search of over 10,000 Australian beaches.
It certainly ranks highly with its turquoise clear, waters and white sandy beach. It's almost a well-kept secret. A walk along the beach is soothing and you are unlikely to come across crowds of beachgoers.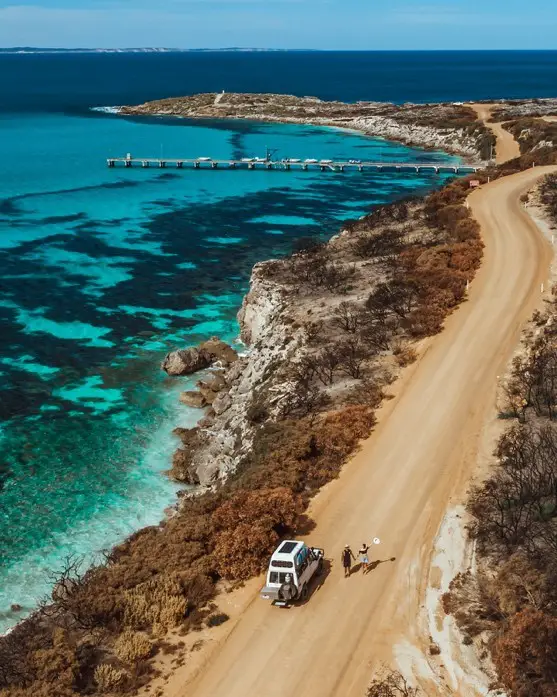 Snellings Beach
Another picturesque beach on Kangaroos Island that is definitely worth a visit is Snellings Beach.  It seemed to me that it was more well-known than Vivonne Bay, as there were groups of people strolling along the beach when I visited. It's also popular with surfers, with the waves averaging a height of just over three feet.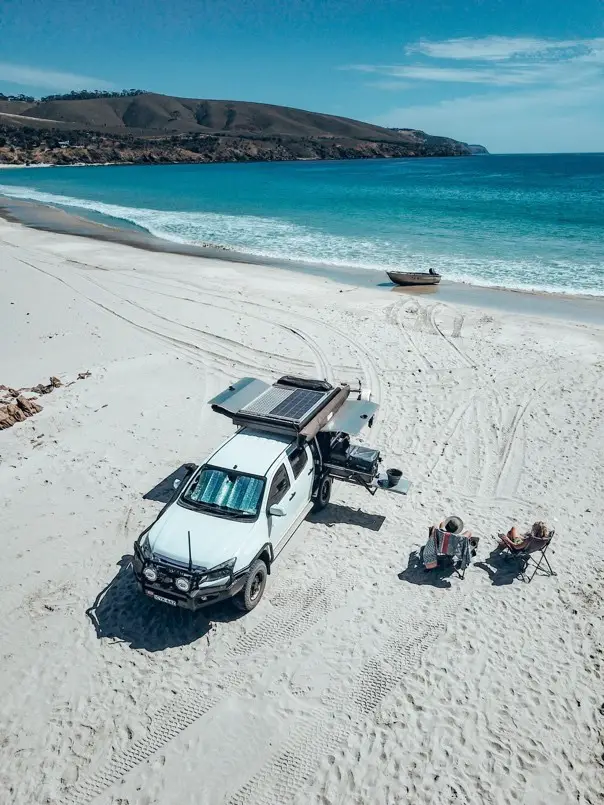 Flinders Chase National Park
In 2018 Flinders Chase National Park was nominated as one of the '7 Wonders Of Australia'. Located at the west end of Kangaroo Island, it really is full of wonder.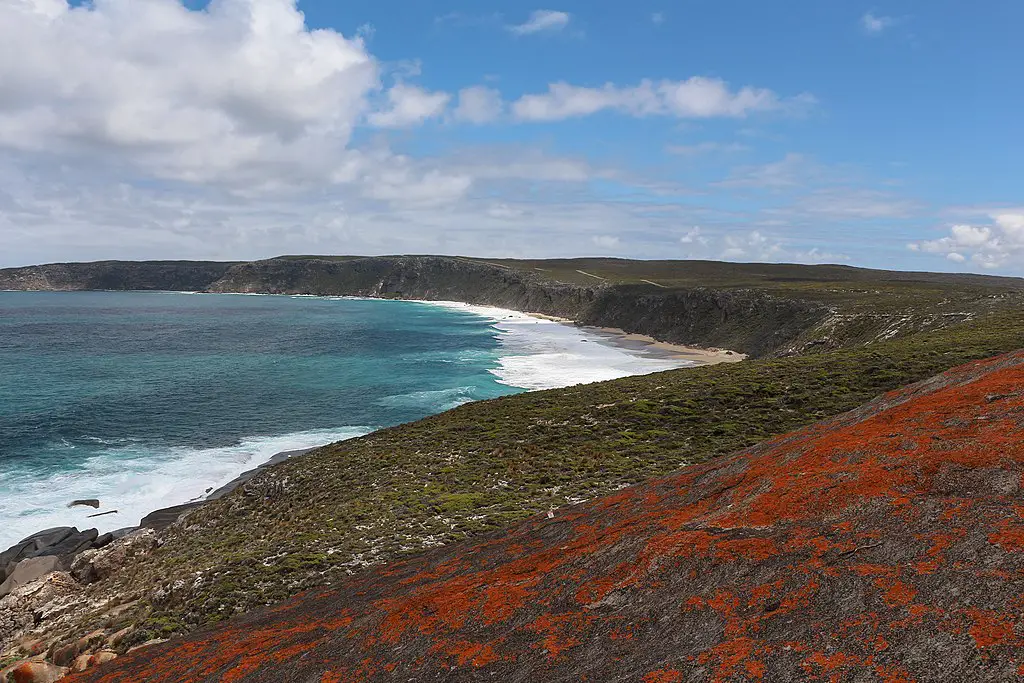 There's an abundance of Kangaroo Island animals and wildlife. The day I visited I saw many kangaroos and wallabies grazing and hopping about.  I also saw an echidna wobbling along the side of the road. Echidnas are native to Australia and perhaps the best way of describing them is to say they are a little like an English hedgehog.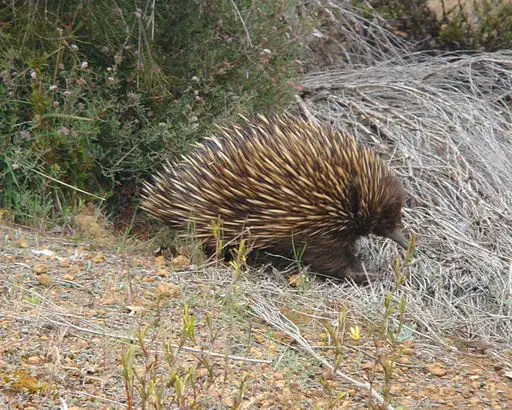 Recent bushfires have had a devastating impact, but there are reports that plant life is making a comeback, and various walking trails have reopened (it's best to check with National Parks staff).
The Remarkables
The Remarkables are a stand-out feature of the Flinders Chase National Park.  The granite boulders rise 200 feet above the sea and were formed over 5 million years ago by rain, wind, and waves.  Covered in golden orange lichen they make for a glorious photograph, although I think that an early morning or evening photograph may just be even more spectacular.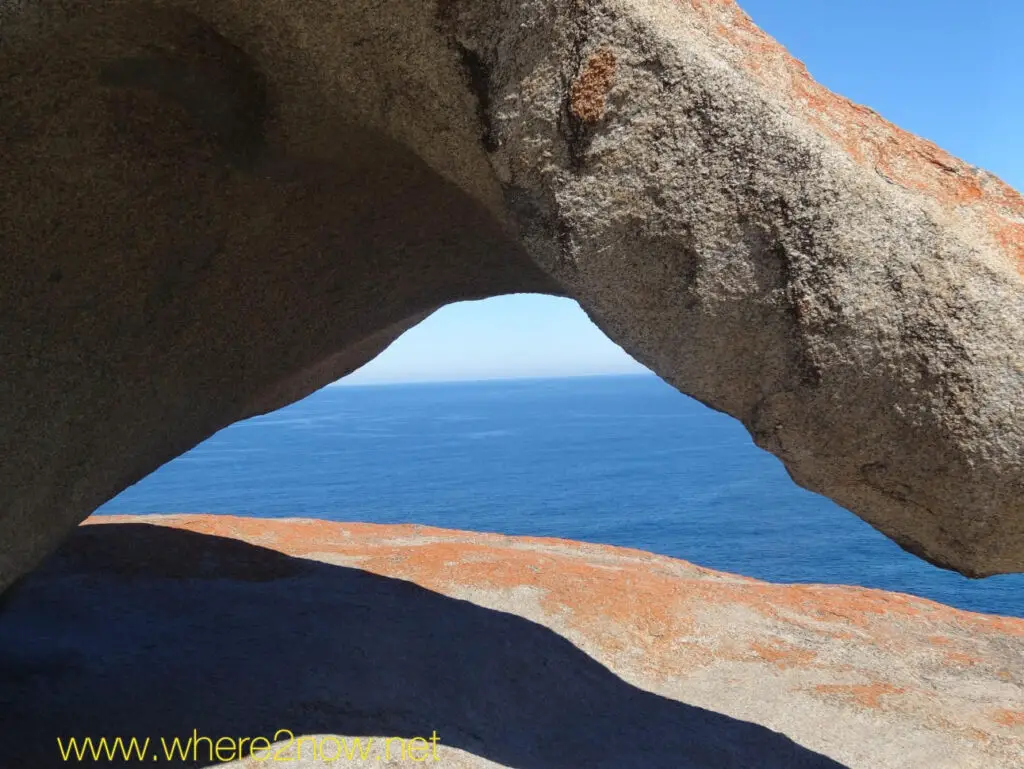 Standing on a boulder, it looked like such a long, long way down to the ocean. I looked in amazement at how these boulders could balance so well and not be knocked off into the swirling deep blue waters below. It's really interesting to walk around the rocks, looking at the different shapes and colors.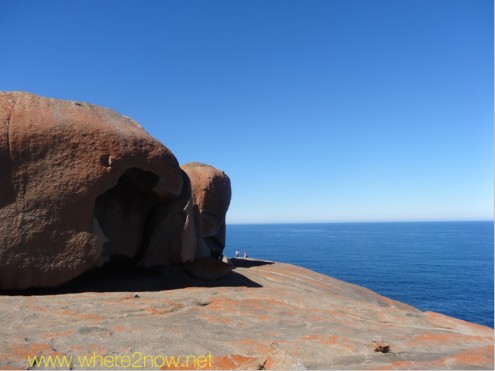 Kangaroo Island in Southern Australia offers so much. It's set in a pristine environment with wildlife, wilderness, food, wine, and activities for the active and not so active-minded.  Then there's the beautiful scenery. Relax and enjoy one of Australia's gems.
Like this Post? PIN IT for Later!
ABOUT the Author
Guest Post by: Jill Weeks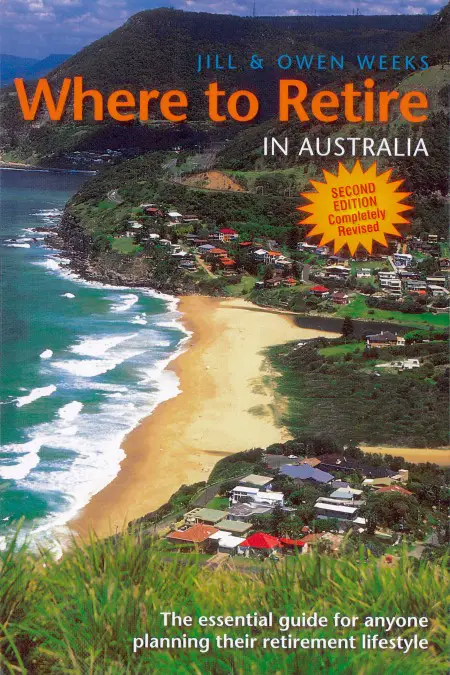 Jill Weeks is the author of 21 Ways To Retire, where 21 Australians give their views on retiring. All 21 people come from different backgrounds and have interesting stories to tell. It's been described as an 'insightful book'. (Money and Life magazine).
She is also the co-author, with her husband Owen, of several editions of Where To Retire In Australia. They travel and visit places around Australia to research retirement locations.

The Weeks' have also written Retire Bizzi (101 case studies of people who had retired, not liked retirement, or retired and wanted to do something different so started a profitable hobby or home-based business). She is a regular contributor to radio, speaks at seminars, and provides content for various companies. See her ideas at www.where2now.net
For ideas about celebrating a milestone birthday in Australia and other locations worldwide, visit my post on awesome milestone birthday trip ideas with inspiring stories from collaborators around the world.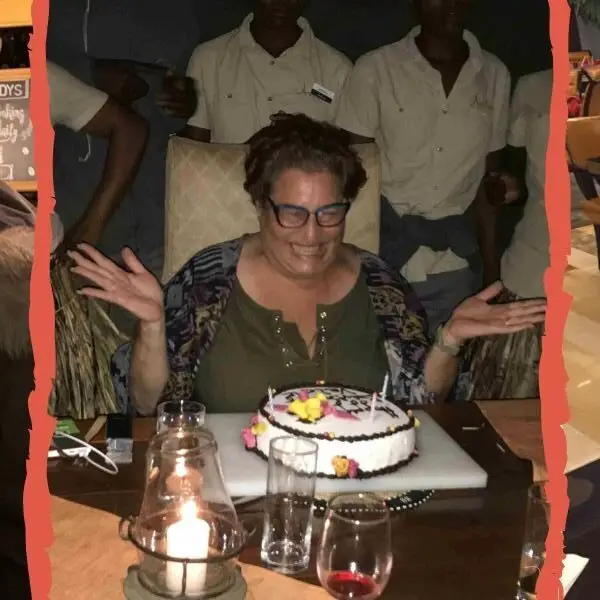 Fun 50th birthday trip ideas and inspiring stories
Here is an Ultimate List of 50th Birthday Trip Ideas as recommended by travel content creators. Read the stories of their own 50th birthday trips, see their inspiring pictures, and watch their amazing birthday trip videos.