6th -15th December 2023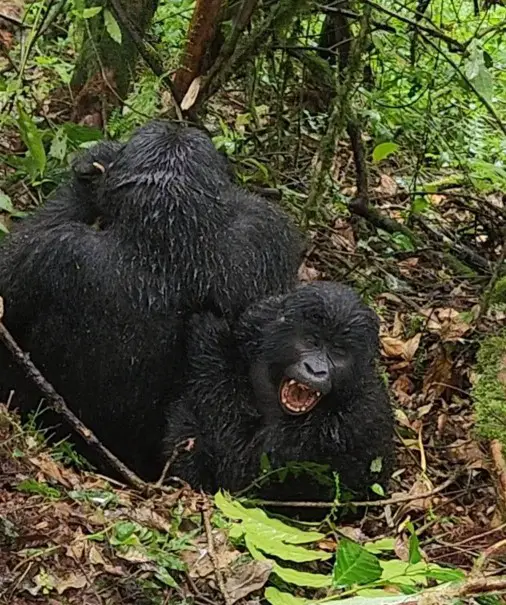 If you aren't on my list yet — SIGN UP for the next trip to Uganda for a Bucket List Gorilla Trek!
---
2023 Uganda Itinerary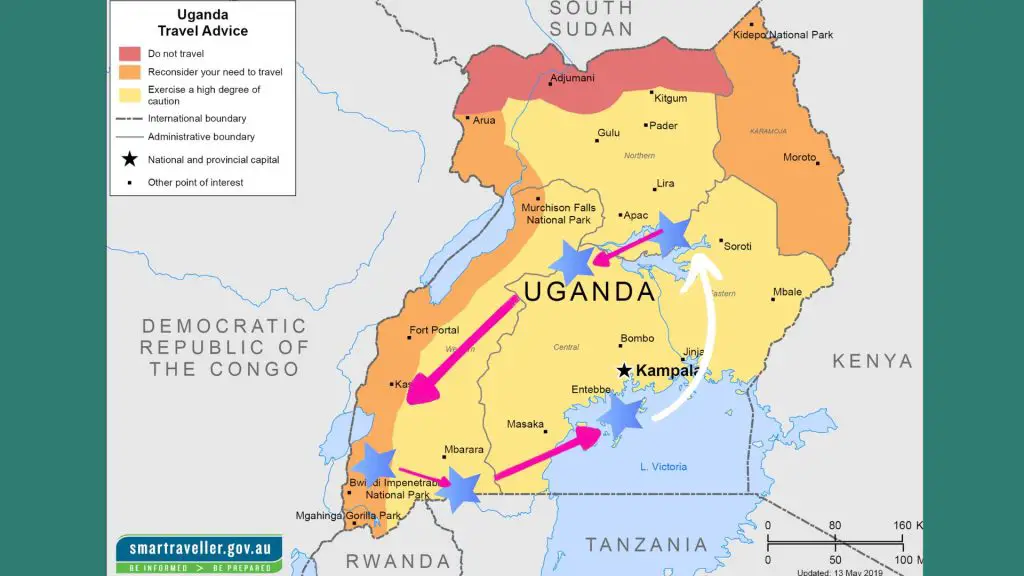 PRE-Safari Arrival Itinerary
Wednesday, December 6th, 2023
Arrive on International Flight to Entebbe, Uganda
Prearranged shuttle to Entebbe Hotel (2 Friends Hotel Entebbe – 1 night – breakfast included)
This night stay is not included in safari. You MUST make the reservation on your own with the affiliate link provided below.
After your reservation is made, send them a message with your flight information and they will arrange a shuttle to pick you up from the airport. This hotel is a pay-on-site hotel.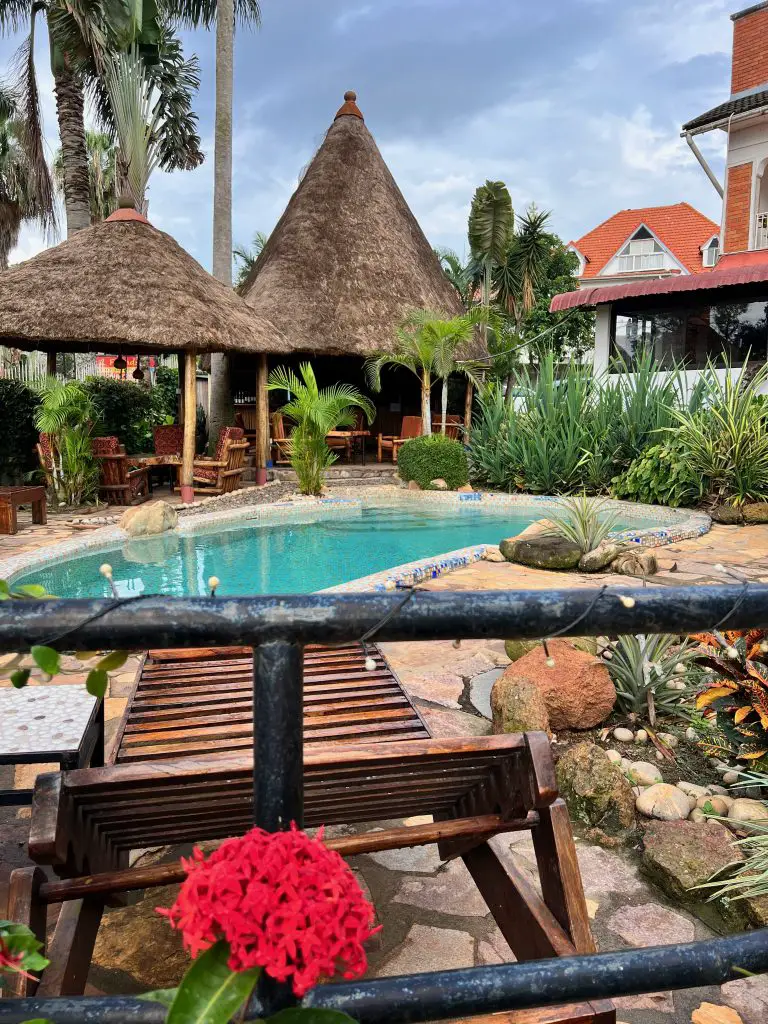 Pre-Safari Meeting with Guide at Two Friends Hotel – preparations for the safari that begins the next day.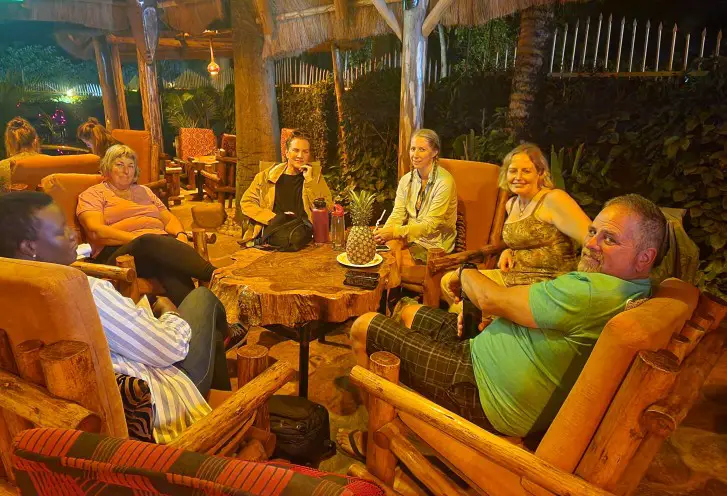 Uganda Gorilla Safari 9-day Tour begins 12/7
Safari adventure begins with pick-up on Thursday, December 7th in the lobby of 2 Friends Hotel
---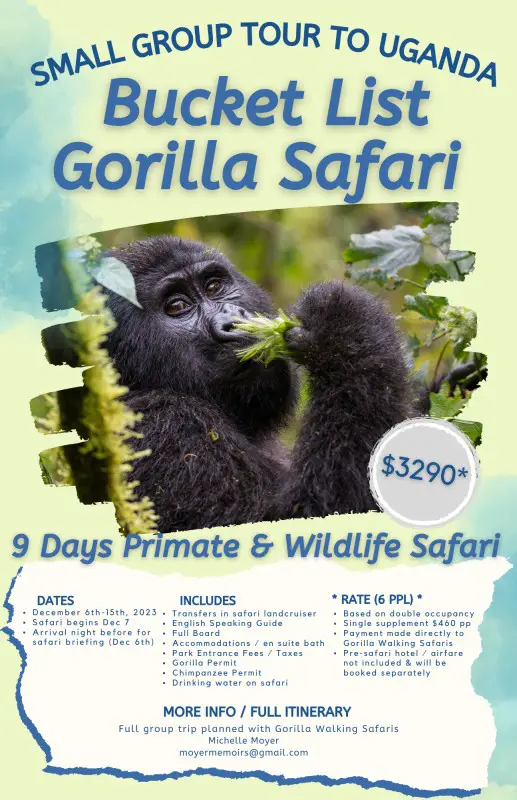 ---
Read all the tips and tricks about traveling to Uganda that we learned on our recent trip.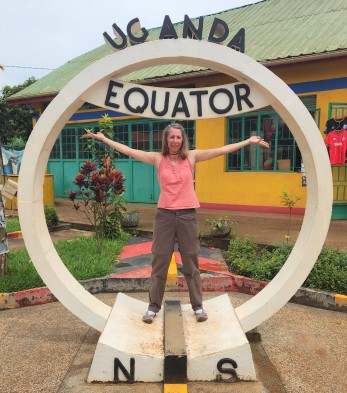 Uganda Travel Tips: What to know before planning a trip to Uganda
Are you planning a trip to Uganda? Use this guide & the Uganda Travel Tips to help plan your Uganda Safari Trip. This guide will tell you what you need to know when planning a trip to Uganda. You will have the vacation of a lifetime on your bucket list trip to Uganda.
What is a gorilla trek like? How difficult is the trek?
This is a quick summary of our trek through the mountains to find the gorillas in Uganda.
---
Safari Lodges
Here are photos of some of the lodges that you will be staying at.
All accommodations have ensuite bathrooms.
All meals at the lodges are included.
Fort Murchison Camp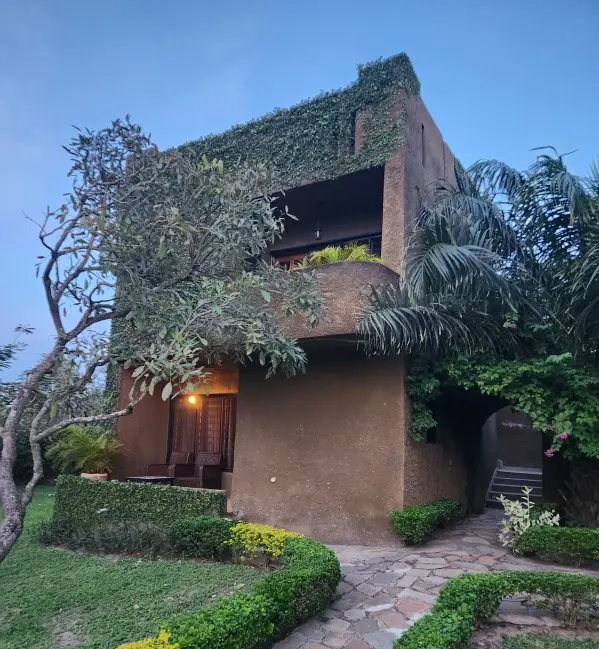 Kibale Forest Camp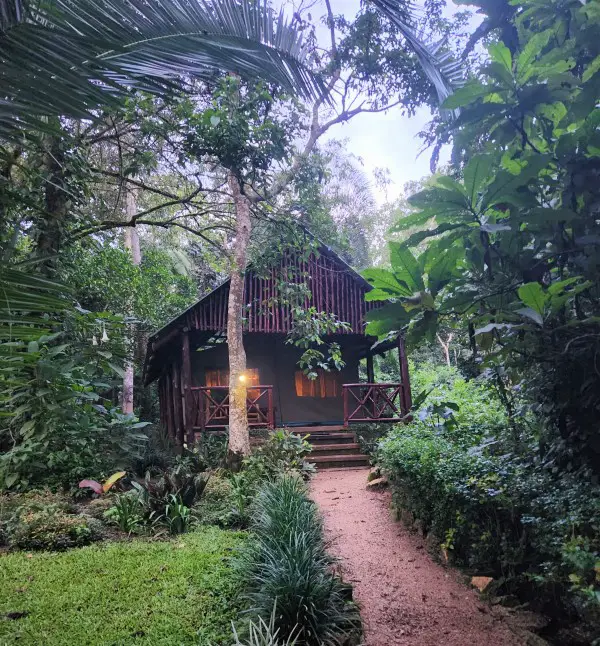 Queen Elizabeth Bush Lodge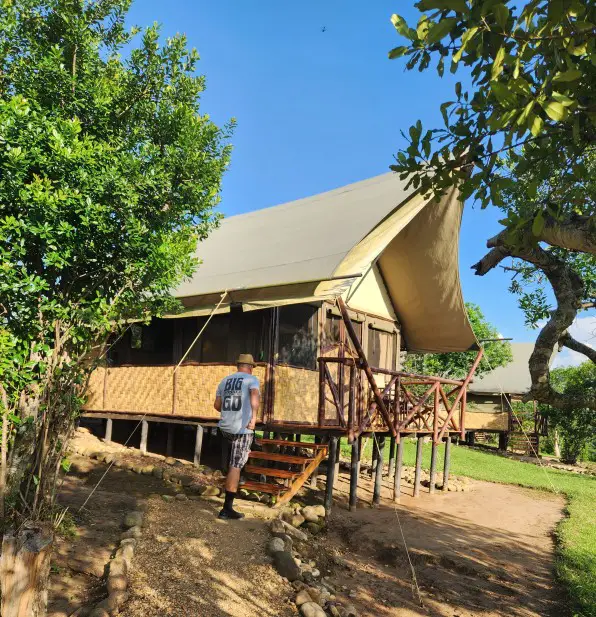 Packing Tips
---
Other notes on what to pack
Affiliate links included
Electrical Adapter – Uganda uses UK-style electrical plugs
Filtering Water Bottle We have an older model and use it when bottled water is not available
Repel Clothing and gear insect spray. I sprayed hiking pants and one of my long sleeve tops to wear on jungle hikes.
Binoculars there are sometimes herds that are far from the vehicle.
Hiking pants – These are the pants that we wear for our treks. They are lightweight and cool in the heat.
Other Travel Tips & Notes
Uganda Sim Card Info – available at the airport next to the luggage pick up (credit card not accepted)
Vaccination Requirements & COVID Requirements
Travel Insurance (my hubby's cousin) This is the insurance that we use and have gotten reimbursed MANY times.
VPN INFO in order to access Facebook in Uganda
Fees
OTHER EXPENSES due on tour
---
Tourist Visa: $100 pp. (Point of Entry: Entebbe, Host Address in Uganda: Gorilla Walking Safaris or Alex Guma Tibanyendera)
Trip Insurance: $??
Laundry: $2 – $10 per piece – available at lodges (must do it at a lodge with a 2-night stay in order to sun-dry)
Tips: $ at your discretion for all drivers / guides (Uganda is not a tipping culture, however, they know we are a tipping culture, so they expect it)
Meals while not on safari tour: $ ? – 1st day
---