DISCLOSURE: I may link to relevant products, companies or helpful info which may be affiliate links, meaning I may earn a small commission. As an Amazon Associate & other affiliates, I earn from qualifying purchases at no extra charge to you. The views & opinions are my own. Please see the disclaimer and privacy policy.
Last Updated on December 17, 2020 by Michelle Moyer
Paris Explorer Pass Information

Thrifty Sightseeing in a Big City
Paris is such an amazing city with so much to see.  You can spend a couple of days and see the big sites in Paris or you can stay a week or two and see all that she has to offer only to return and find some new sites that you have only just discovered.
In order to make the most of your time and money, I ALWAYS recommend planning ahead.  Those of us with little vacation time have to make sure that we utilize those vacation days to their fullest and stretch those dollars as far as they can go.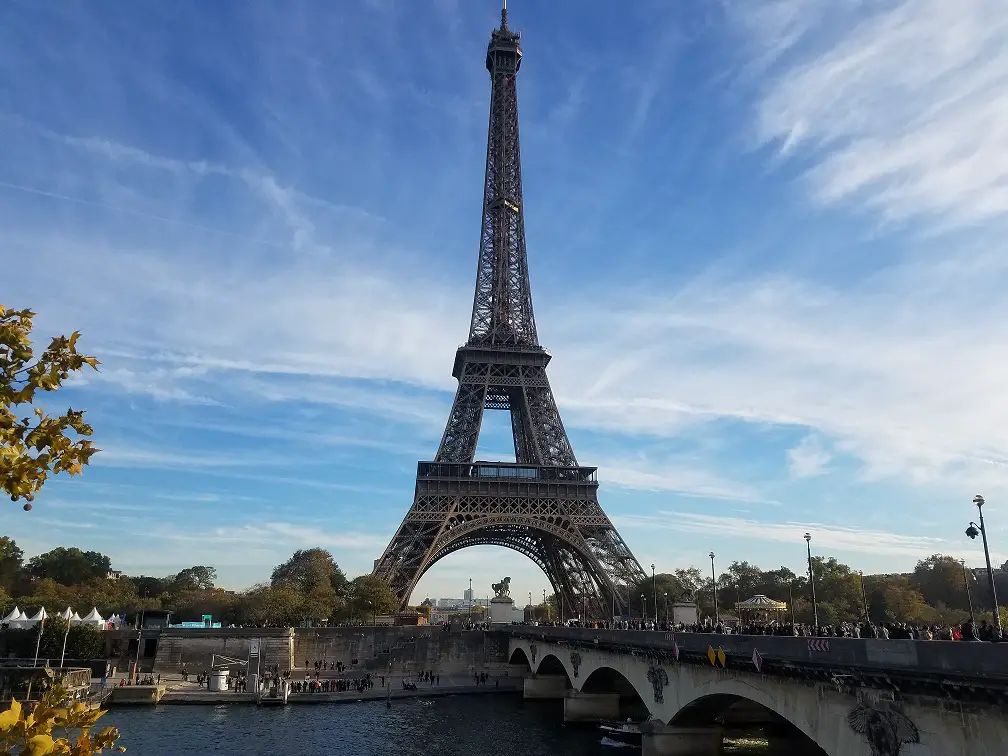 One way to save some hard-earned money when traveling to a big city like Paris is to invest in a sightseeing card like the Paris Explorer Card.
Decide which attractions in Paris are MUST-SEEs for you and then you will be able to determine if the Paris Explorer Pass is worth it.
What is a Sightseeing Card?
Most big cities offer an array of Sightseeing Cards.  These are discounted passes for FREE ADMISSION to numerous attractions around the city.  When bundled together, the total for the card is a significant savings over purchasing admissions tickets individually.   There are many reasons that a tourist might favor purchasing sightseeing card to make their vacation cheaper and easier.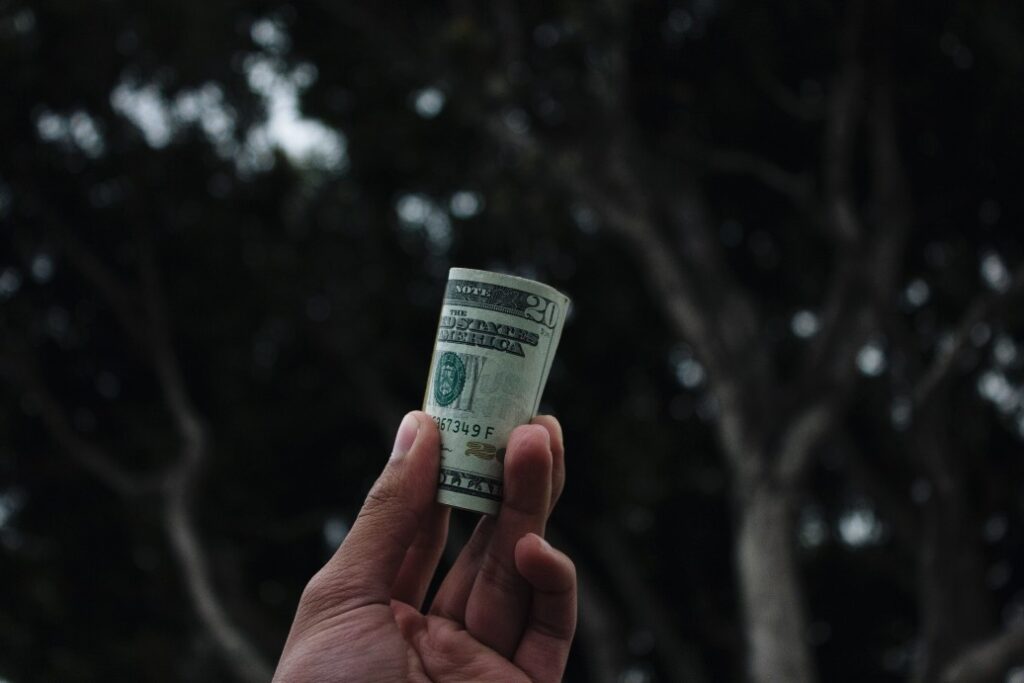 What is the Paris Explorer Pass
The Paris Explorer Pass is a common and very flexible Paris sightseeing card that offers multiple admissions for popular attractions over a span of 30 days.  It can be customized for your itinerary so that you can pick the sites that you want to see and all for one low price which will be, of course, cheaper (SOMETIMES nearly $120 USD cheaper) than purchasing the individual tickets.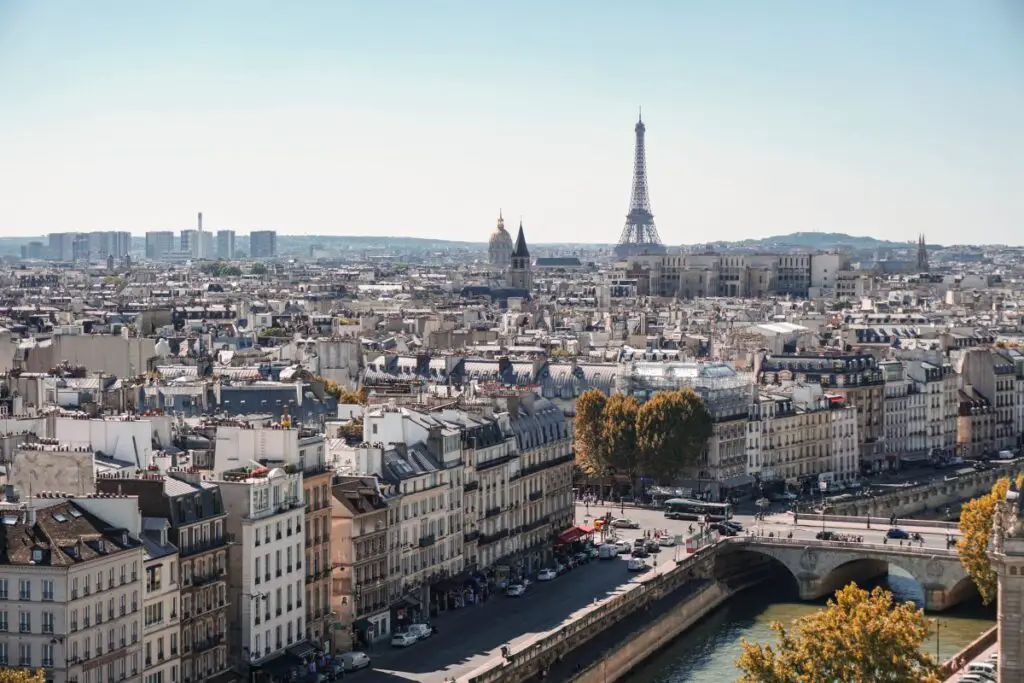 Should I get a Paris Explorer Pass? 
Top Tips for the Paris Explorer Pass
Savings
The number one reason to use the Paris Explorer Pass is to save money.  Any sightseeing card will bundle attractions so that they are cheaper than if you purchase them individually.  The trick is to see if the other benefits of the pass make it worth your investment.  Follow along and keep track of the advantages of the Paris Explorer Pass.  In the end, I will give you my tips on how to get the best value from using it
Convenience
There is nothing more convenient than skipping the long ticket line and walking right into an attraction because your Sightseeing Pass lets you in for FREE. 
No fumbling around looking for money!  Entry is as easy as scanning your printed ticket—or even easier, load it onto the Go City mobile app and simply wave your smartphone in front of the scanner.
Also included with your purchase is a free guidebook and map. With your tickets, they are accessible on the GoCity App and will definitely help you plan and find your way around the city.
Flexibility
Once activated, you will have 30 days to use your Paris Explorer Pass.  This means that you don't have to rush around to see all the sights in one day and you can sightsee leisurely and stress-free.
The Paris Explorer Pass has recently been upgraded to be valid for 2 years.  That means if you suddenly need to cancel your trip and reschedule for the following year, you can still use your pass.
There is also a 30-day free cancellation in case you have doubts later.
Extra Eiffel Tower Attraction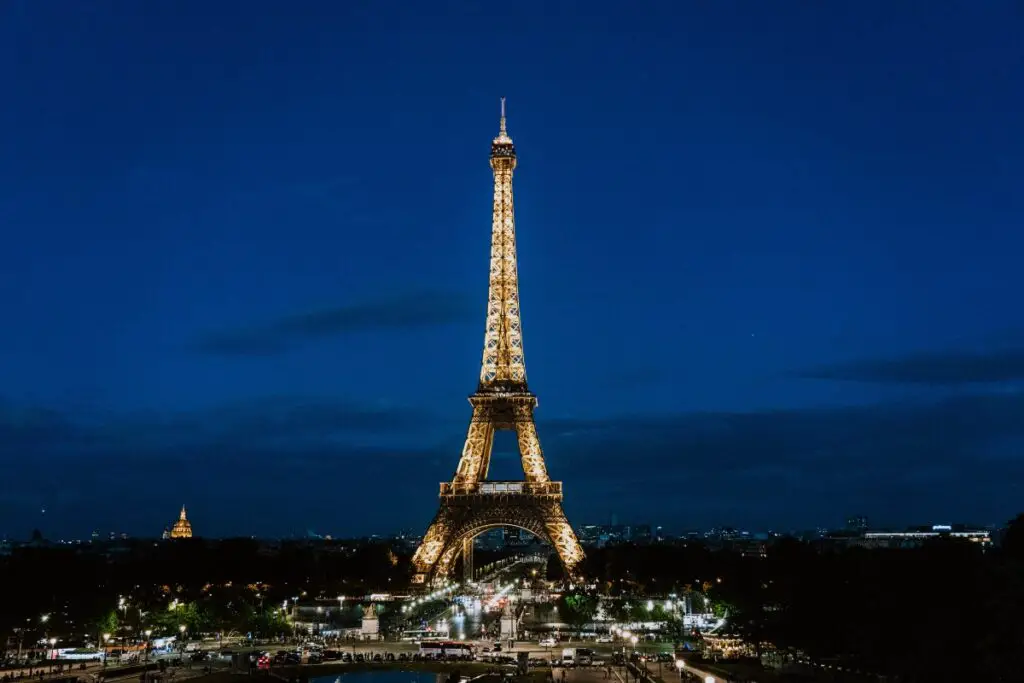 Other sightseeing cards do not include the Eiffel Tower, so if this iconic attraction is on your must-see list, this is probably the pass that you are looking for. 
You can pre-book your second-floor Eiffel Tower access pass with the Go Paris Explorer Pass, skip the long winding ticket lines, and enjoy beautiful views of the City of Lights from high up in Paris' most famous landmark.
How do I use the Paris Explorer Pass
It's Easy!
Purchase your pass online for the number of attractions that you want to visit.  Save time and make the purchase before you leave on your vacation since the pass is valid for 2 years after purchase. 
You will need to choose the 2, 3, 5 or 7 attraction pass and go through the purchasing steps.
Once purchased, you will receive your pass in an email.  You can download your pass immediately to your GO Paris Explorer App or print out a hard copy to take with you.  I recommend doing both.  You never know when you could unexpectedly have a dead phone from taking billions of pictures in the beautiful CITY OF LIGHTS.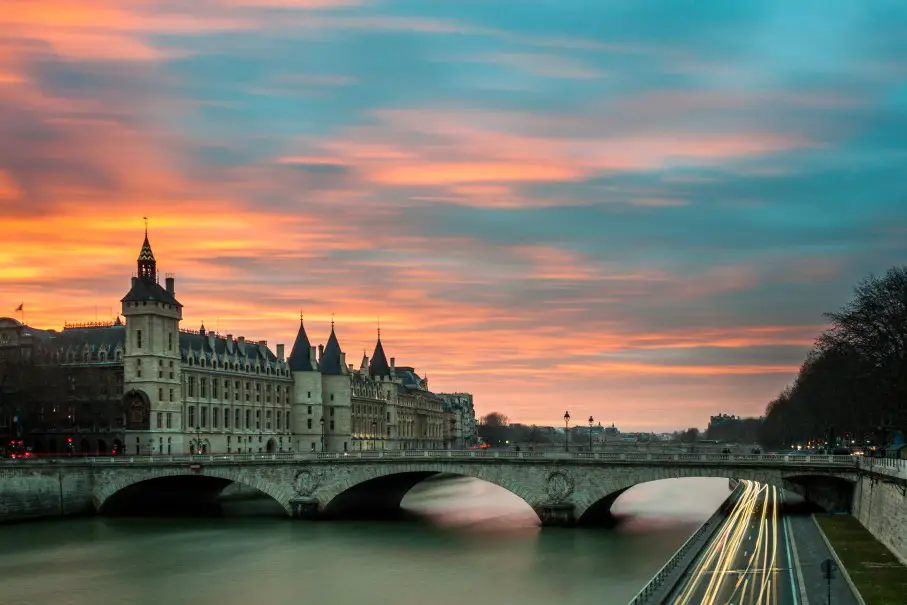 Once in Paris and when you are ready to visit your first site, you can activate your pass.  It will remain active for the next month.
Show your pass at the entrance to each attraction so that you skip the line and get in free!
Super Easy!
How much is the Paris Explorer Pass
The Paris Explorer Pass is currently on sale with a 30-day free cancelation benefit. 
AND they are now valid for 2 full years after purchase.
2-attraction pass – Adult €41 / Child €29
3-attraction pass – Adult €55 / Child €39
5-attraction pass – Adult €75 / Child €59
7-attraction pass – Adult €95 / Child €69
What does the Go Paris Explorer Pass include?
Paris Explorer Pass Attractions
Eiffel Tower – with 2nd-floor access (normally €16.60)
1 Day Big Bus Paris (normally €31.20)
Seine River Cruise on Bateaux Parisiens (normally €15)
Tour Montparnasse (normally €18)
Paris wine tasting at Les Caves du Louvre (normally €32)
BAPBAP Brewery Taproom Ultimate Tasting (normally €25)
Montmartre walking tour (normally €29)
Petit Train de Montmartre (normally €6.50)
Aquarium de Paris – Cineaqua (normally €20.50)
Musée Grévin Wax Museum (normally €24.50)
Opera Garnier guided tour (normally €15.50)
Espace Dalí Museum (normally €12)
Parc Asterix (normally €51)
Ride in a vintage Citroen around Montmartre (normally €36)
Walking tour in the Parisian Covered Passage (normally €24)
Rooftop of the Grande Arche (normally €15)
Dali Paris (normally €12)
Flyview Paris – Virtual Reality Experience (normally €15)
Stad de France Tour (normally €15)
Musee du Parfum Fragonard Tour (normally €8)
Where can I get my Paris Explorer Pass?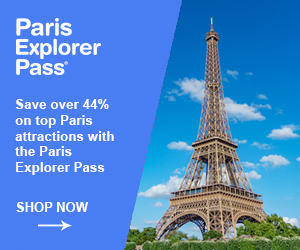 You can get the Paris Explorer Pass from the link above which will take you to the official GO Paris Explorer Pass website.
Final Conclusion- Is the Paris Explorer Pass worth it?
Which attractions should I choose on my Paris Explorer Pass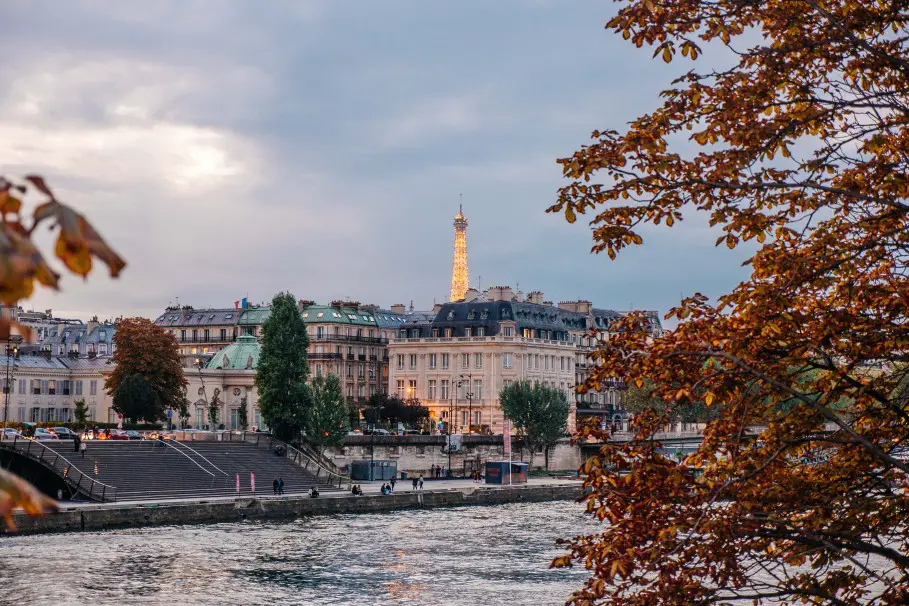 What I recommend for the Paris Explorer Pass:
To get the most value and saving on this sightseeing card, choose the most expensive attractions.
2 attraction recommendation for Paris Explorer Pass:
If you are planning to do the Hop-on Hop-off Big Bus Tour, then this is definitely the sightseeing card for you.  The Big Bus Tour is currently €31.20, so pretty much anything that you pair it with will be a savings over the individual ticket prices.  I recommend not missing out on the Eiffel Tower, so choose this as your second attraction. 
A 2-attraction pass is €41, so definitely a savings no matter what you choose.  
Individual prices for this recommendation are: Big Bus Ticket €31.20 + Eiffel Tower Ticket €16.60 = €47.80
[Makes sure you note that the Eiffel Tower access provides elevator lift to the 2nd floor only and not the top. So unless you will not be satisfied until you are crammed up on the very top floor, this option will work for you.]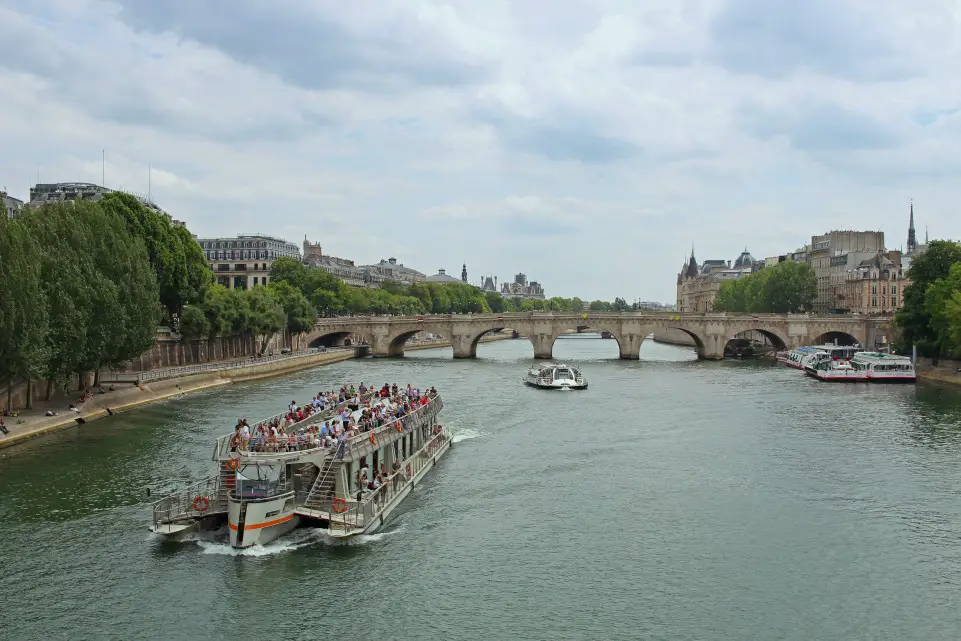 3 Attraction Recommendation for Paris Explorer Pass:
If you are interested in purchasing a 3 site pass, other recommendations to add to the Big Bus and Eiffel Tower are Montparnasse Tower or a Seine Cruise. Both of these attractions are iconic and will add to your Paris experience. 
A 3-attraction pass is €55.
Individual prices for this recommendation are: Big Bus Ticket €31.20 + Eiffel Tower Ticket €16.60 + Montparnasse Tower €18 = €65.80 or Big Bus Ticket €31.20 + Eiffel Tower Ticket €16.60 + Seine Cruise €15 = €62.80
Attraction Recommendation for Paris Explorer Pass for longer vacations:
If you are staying longer in Paris, you can add the Montmartre Walking Tour and the wine or beer tasting for more unique experiences.  These experiences are more expensive individual ticket prices, so the sightseeing card will be a very hefty savings. And don't forget for all these passes, you get the added benefits of having it all planned out, skipping those long ticket lines, and having a stress-free vacation!  This is what I aim for with all my vacation
Save this post for $avings!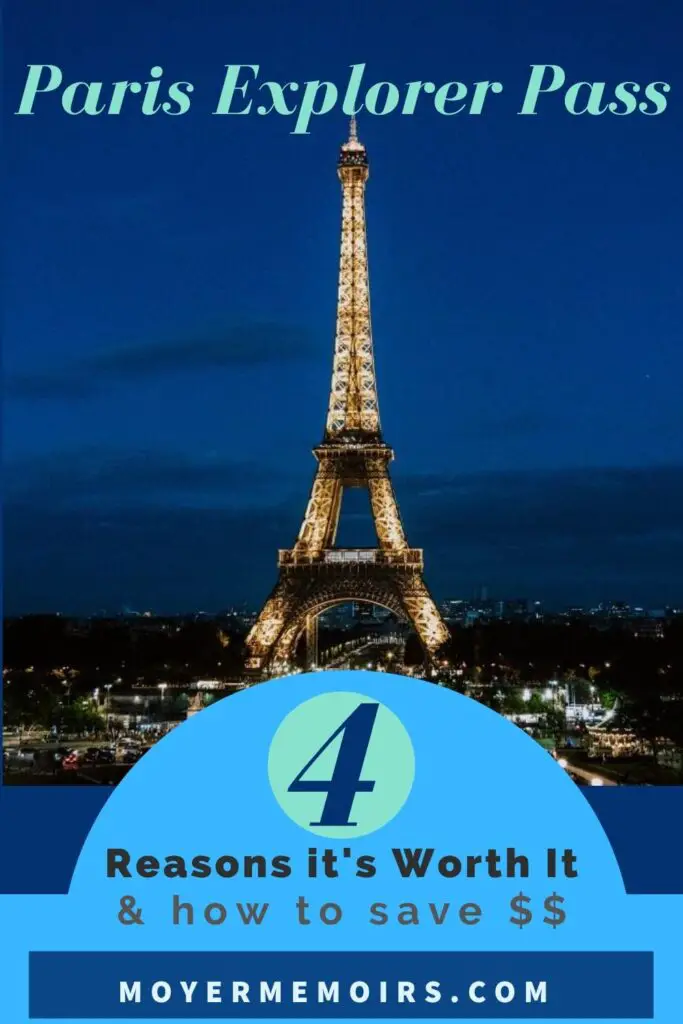 Related posts: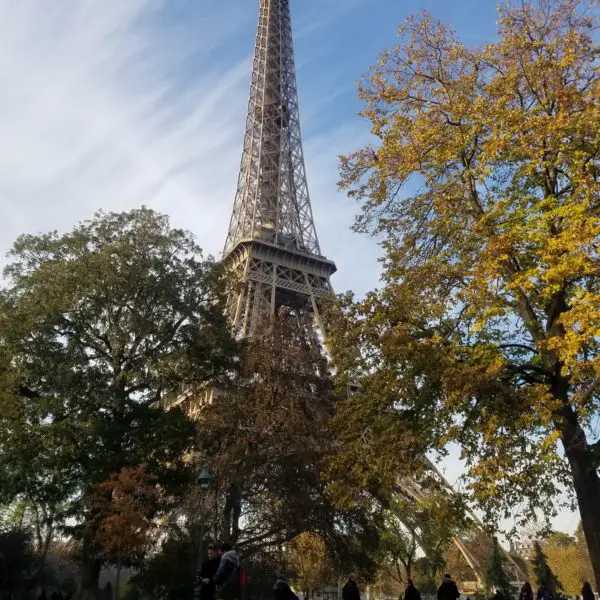 Paris, City of Lights or City of Love?
10 Paris Attractions in 2 Days: a DIY Walking Tour of Paris Paris is both the City of Lights and the City of Love!  It is the City of Lights because of its leading role during the Age of Enlightenment as well as literally being one of the first European cities to install gas city